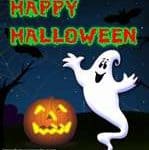 No bones about it, Halloween fun can be frightfully expensive. That's why "characters of all kinds" are always looking to scare up lots of monster savings at their favorite haunts in Denver. Lots of spooky specials and ghoulish giveaways are available on October 31 for frugal families and their "little monsters."
The deals are valid Monday, October 31 at participating locations, while supplies last. Limit one offer per person.
Please note any age restrictions and/or costume requirements. Keep checking back for more updates through All Hallows Eve.
Halloween and pizza are the perfect pairing! In fact, Halloween is the second highest day for 7-Eleven's pizza sales all year.
"Creep it real" this Halloween at the world's largest convenience retailer. 7Rewards and Speedy Rewards loyalty members enjoy a buy-one-get-one FREE special on any large pizza on October 31.
And, for ghouls and goblins who want to celebrate early, stop by 7-Eleven for a $5 large pizza all Halloween weekend long — from October 28 to 30.
Feed the "little monsters" at Applebee's on Halloween. Kids (12 & under) eat FREE on October 31 — up to two kids per adult entrée purchased. The offer is for dine-in only.
Plus, parents will find lots of "spirits" at Applebee's. Enjoy one of the chain's Spooky Sips — Dracula's Juice and Tipsy Zombie. The limited-time drinks are $6.
Halloween can be sweet and salty, too! Auntie Anne's is offering FREE delivery on any $15+ purchase for Pretzel Perks members, when ordering on the Pretzel Perks app or at AuntieAnnes.com — from October 22 to 31.
Chill out on Halloween at Baskin-Robbins!
The iconic ice cream shop offers a discount on the 31st of every month. And, fortunately, Halloween always falls on October 31.
That means little monsters (and their grown-ups!) can get big scoop of savings on Halloween.
Baskin-Robbins' Flavor of the Month for October is Spicy 'n Spooky — a combo of white chocolate ghost pepper-flavored ice cream with spicy blood orange flakes and black dark chocolate ice cream.
Sip on the Margarita of the Month for October at Chili's — Fangtastic 'Rita.
Made with Lunazul Blanco Tequila, triple sec, fresh sour, blood orange syrup and topped with a set of black fangs, the limited-time margarita is only $6.
Enjoy monster savings at Chipotle Mexican Grill on Halloween night.
The popular Mexican eatery is bringing back its popular Boorito giveaway for the 22nd year by scaring up $6 entrées for Chipotle Rewards members in costumer on October 31 — from 3 p.m. to closing. Costume required.
Halloween could be full of lots of treats of every kind, if you win big bucks! Get a FREE Colorado Lotto+ ticket at King Soopers or City Market — from October 24 to November 6. Find out how you can get the bonus ticket here.
For Del Taco, it's not October…it's Tacoberfest!
The fast-food Mexican restaurant is celebrating the month of October with 31 days of FREE food, buy-one-get-one FREE specials and discounts. Check out the full list of daily deals here.
Downtown Aquarium offers waves of fun with its Halloween Kids Fest, including games, animal appearances, trick-or-treating and more.
Kids in costume get 1/2 price admission with the purchase of an adult ticket — from October 28 to 31. Children 2 and under get in FREE. Costume required.
Make Halloween "hole-y", thanks to Einstein Bros. Bagels. The bagel shop's weekly special fortunately falls on Halloween this year. Even more spooky, the number 13 is a big part of the deal!
Every Monday, including October 31, enjoy 13 bagels for just $8 — making them about 60¢ each. Add two tubs of cream cheese for $5 — for a total of $13 for the Baker's Dozen Box (13 bagels + 2 tubs of cream cheese.)
Fazoli's is celebrating National Breadstick Day by giving away its iconic breadsticks.
From October 26 to November 1, enjoy six (6) FREE breadsticks at Fazoli's — just enter promo code BREADSTICKS in the promo section of the restaurant's app. No additional purchase necessary.
Trick-or-treat! Of course, Denver's very own candy company Hammond's Candies is celebrating Halloween. From October 24 to 31, Hammond's Candies (5735 Washington St.) in Denver is hosting its Costume Week — wear a costume and receive a FREE treat, as well as 10% off all Halloween candy.
Get horrified at Harkins Theatres! Experience horror classics back on the big screen again every Friday in October — October 7, 14, 21 and 29. Even better, the ticket price has been slashed to $5 for fans on a budget.
Halloween can so cheesy! Kids (12 and under) can trick-or-treat at I Heart Mac & Cheese on October 31. What's the treat? FREE cookies! Trick-or-treaters are expected to receive 10 mini cookies. No costume is required.
There is only one Colorado location — 1100 Sergeant Jon Stiles Dr. in Highlands Ranch.
Families will flip over this freebie at IHOP for Halloween.
From October 24 to 31, kids (12 & under) can sink their "fangs" into a Scary Face pancake for FREE with the purchase of an adult entrée — from 4 p.m. to 10 p.m.
There will be lots of screams and squeals this Halloween weekend! However, the screams will be extra sweet at I Scream Gelato.
On October 30, I Scream Gelato at 63 N. Quebec St. in Denver is hosting a Halloween Party — from 5 p.m. to 8 p.m. Come dressed in costume and enjoy a small gelato. Costume required.
All Halloweekend, Jamba Rewards members enjoy a buy-one-get-one 50% off smoothie at Jamba — from October 29 to 31. The offer is available via Jamba's site or app, as well as in-shop.
For a frighteningly festive refreshment, add Jamba's new Sweet Tapioca Boba Pearls to the Orange-C Booster, Mega Mango or Peach Perfection smoothies to create an orange and black beverage that perfectly captures the spooky season vibes.
If you're planning a Halloween party full of snacks and sweets, check off your shopping list at King Soopers for spooky savings. The grocery store is offering a rare discount for shoppers — save $10 on a purchase of $75 or more. The deal is available from October 26 to November 1 and requires a digital coupon.
On Halloween, it's treats for all at Krispy Kreme. Costumed customers of any age get a FREE doughnut of their choice on October 31. Costume required.
Plus, the shop is offering a "Saturday Scary Sharies" special on Saturdays. Enjoy an Original Glazed dozen for just $2 with the purchase of any dozen on October 15, 22 and 29.
The sweet offer is available in-shop or online.
Trick-or-donut! On October 31, dress in costume and visit LaMar's Donuts & Coffee for a sweet treat — a FREE donut. The offer does not include specialty donuts. If you choose a specialty donut, there will be an upcharge. Costume required.
There are 10 shops in Denver.
This Halloween, McAlister's Deli is offering its loyalty members a family-friendly deal. From October 29 to 31, members who purchase of an entrée (sandwich, spud, salad or choose 2) unlock up to two FREE kids' meals. The offer is only available for kids 12 and under.
Simply download the app and sign up to take advantage of the deal. To redeem online, use the rewards code HALLOWEEN22. Limit one redemption per transaction with a maximum of three redemptions allowed.
There are two locations in Colorado — Grand Junction and Pueblo.
Every kid loves McDonald's, so it's the perfect treat for Halloween.
Get Halloween Treat Pack for $1 with 12 coupons for FREE treats for kids, including apple slices, hamburgers, vanilla cones and more — available through October 31.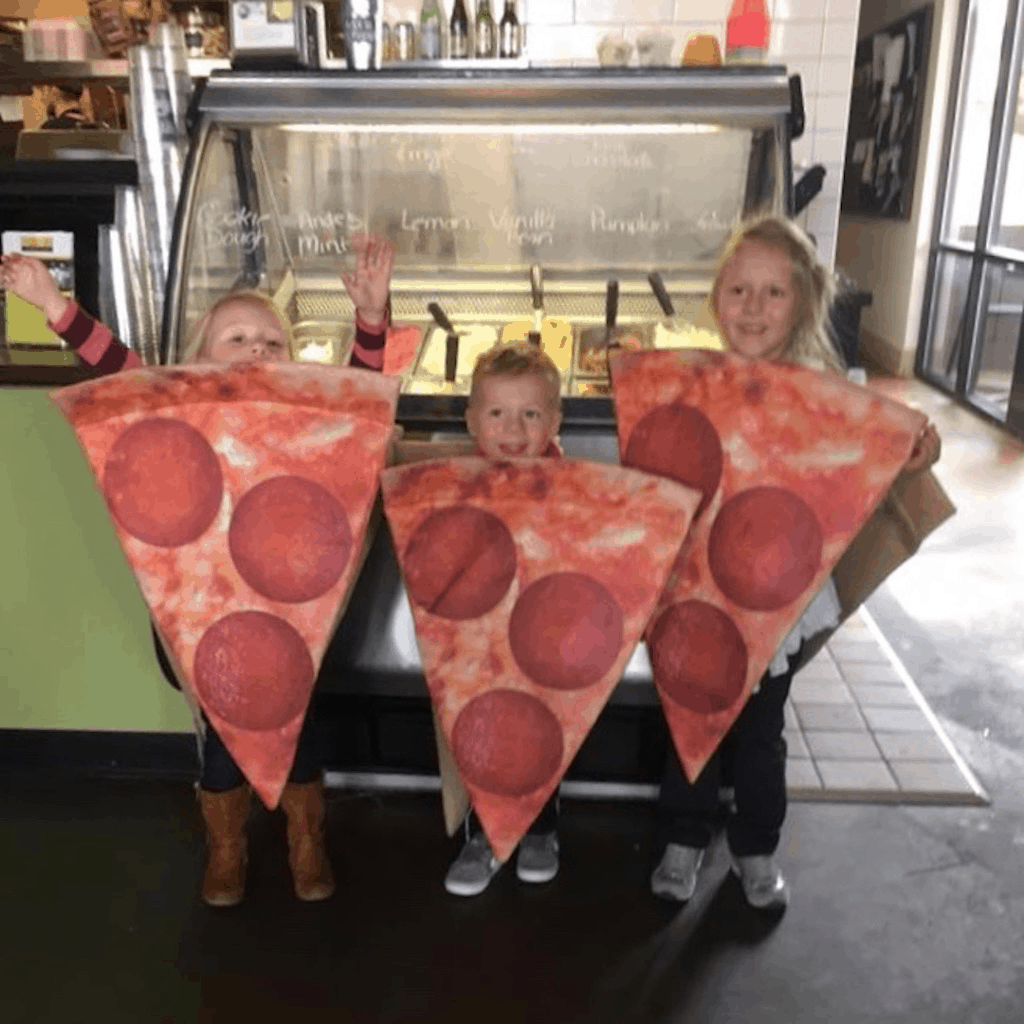 Denver's family owned Mici Italian is offering FREE pizza or pasta for kids (12 and under) in costume on Halloween, October 31. Costume required.
Kids dressed in costume eat at no cost from Mici's Bambini Menu — with the purchase of an adult entrée. The menu includes options like kid-sized cheese, pepperoni or veggie pizza; penne pasta with Marinara or Alfredo sauce (or simple olive oil and Parmesan), as well as organic milk and a side of grapes (or grape tomatoes.) Plus, kids get their very own ball of pizza dough to play with while they wait.
Mici's Italian has 8 locations in Colorado — Centennial, Colorado Springs (2), Denver (2), Highlands Ranch, Lafayette and Parker.
Grab the family and pack some Halloween treats for a fun fall evening in the city. McGregor Square is hosting its McGregor Scare Series in October with popular family-friendly "Halloween" flicks. Admission is FREE.
Here's the schedule: October 6 – Ghostbusters (1984); October 13 – Beetlejuice; October 20 – The Goonies (1985); October 27 – Frankenweenie; and October 29 – Hocus Pocus. The films start at 6 p.m. — with the exception of Hocus Pocus, which has a special showtime of 7 p.m.
There are oodles of savings to be found in October. Noodles and Company is offering a variety of October deals for its Noodles Rewards members, including a weekend half-price special (Friday through Sunday) and discount on National Noodle Day
Plus, on October 31, customers can enjoy a Halloween BOO-Go deal — get a FREE small entrée with the purchase of a regular entrée.
BOO! Kids eat FREE all Halloween weekend at On The Border Mexican Grill & Cantina. From October 28 to 31, kids (12 and under) enjoy a FREE meal from the restaurant's kids' menu with the purchase of an adult entrée. Limit one kids' meal per entrée — up to four per table.
The offer is valid in-restaurant and for online orders — use promo code FREEKIDS at checkout.
There are six locations in Colorado — Aurora, Colorado Springs (3), Littleton and Loveland.
Spice up Halloween at QDOBA Mexican Eats! QDOBA Rewards members can enjoy a monster of a deal on October 31 — a buy-one-get-one FREE entrée special. Members must be logged into their rewards account (for orders placed online or on the app) or scan rewards card (or QR code in the app) at checkout for in-restaurant orders.
The popular fast-casual Mexican restaurant is not known for offering many discounts, so that makes this deal frightfully good.
If you're not a member, sign-up here.
There's nothing fishy about savings money! In honor of the spookiest time of the year, Red Lobster is offering FREE delivery on To Go orders placed through RedLobster.com — from October 28 to 31.
Romano's Macaroni Grill is thanking first responders in a big, delicious way. First responders enjoy FREE Mom's Ricotta Meatballs and Spaghetti on every visit — all month long in October.
The generous offer is available to firefighters, police officers, paramedics and hospital medical staff.
Families can enjoy Halloween Movie Night On Havana Street at Sam's No 3. On October 30, the popular Mexican restaurant is hosting a double- feature at its 2580 S Havana St. location: 6:30 p.m. – Beetlejuice and 8:30 p.m. – Army of Darkness.
Dress warm and bring your own chair and blankets. Admission is FREE with purchase of food and drink or $5 with no purchase. There will be a gift card giveaway during intermission. Plus, On Havana Street will have FREE hand warmers and popcorn to share with the first 50 attendees.
Sawaya Law Firm is making the roads safer over the Halloween weekend. Too many spirits celebrating Halloween?
Don't drink & drive. Get FREE cab, UBER or Lyft ride home — up to $35, from October 28 to 31. Limit one ride per duration of holiday dates.
Shake Shack is shaking up fall nights with a sweet deal.
From September 26 to November 30, Shake Shack is sweetening fall evenings with buy-one-get-one FREE shake special online with promo code — from 8 p.m. to closing.
Sip on the flavors of autumn with three new limited-time shakes at Shake Shack, including Apple Cider Donut, Pumpkin Patch and Choco Salted Toffee.
Don't forget the buns! Dress up as the Snarfburger mascot on Halloween, October 31 and receive a FREE Snarfburger Double. Costume required.
There are three locations in Colorado — Boulder and Denver (2).
If you really love Snarf's Sandwiches (and who doesn't?), dress up as one of popular local sub shop's mascots (Sam, Bev or Chip) on Halloween, October 31 and receive a FREE 7″ regular sandwich. Costume required.
There are 20 locations in Colorado — with two more opening soon in Denver and Louisville.
Halloween is the best time to be corny (and silly!) with friends and family. Sonic Drive-In is offering corn dogs for just 50¢ on Halloween, October 31.
With no limit, monsters can definitely fill their belly on a budget. The deal is 75% off the regular price, so it's a frightfully good deal.
Fall is for soup! Autumn is the perfect setting to enjoy a big bowl of hot soup.
On weekends in October, Subway is offering a discount on its new line-up of three soups — Homestyle Chicken Noodle Soup, Broccoli Cheddar Soup and Loaded Baked Potato Soup.
The special runs Friday through Sunday from October 7 to 30.
Ring the bell for Halloween! Thanks to Philadelphia Phillies Kyle Schwarber stealing second base in Game 1 of the World Series, America gets FREE tacos. Through November 6, Taco Bell Rewards members enjoy a FREE Doritos Locos Taco via the chain's app.
TGI Halloween! Celebrate the spooky day at TGI Fridays. On October 31, after 5 p.m., customers can get their claws on boneless or traditional wings for 50¢ each — when they dine in-restaurant.
Plus, from October 28 to 31, families feeding their whole coven can scare up 25% off Party Platters or Family Meals, when they order online at TGIFridays.com or via call-in for takeout — use promo code Spooky25.
Say cheese! The Cheesecake Factory is making Halloween even sweeter.
From October 24 to 28, customers will be treated a FREE slice of REESE'S Peanut Butter Chocolate Cake Cheesecake or HERSHEY'S Chocolate Bar Cheesecake with an online take-out or delivery order of $40 or more — use this promo code at checkout.
Trick-or-cookie! From October 29 to 31, customers dressed in their most creative costume will receive a FREE chocolate chip cookie at Tiff's Treats. Costume required.
There is only one location in Colorado — 1147 N. Broadway in Denver.
Chill out at Wendy's for Halloween. Get the chain's Halloween BOO! Book for $1 with 5 coupons — each good for a FREE Jr. Frosty. The booklets are available through October 31, while supplies last.
Plus, Wendy's is offering five days of spooky savings with its HalloWENDY's specials — from October 27 to 31. On Halloween, enjoy a FREE Jr. Bacon Cheeseburger with any purchase.
You can't have a Halloween gathering or party without frozen pizza. It's the perfect party food because it's an easy prep and clean-up. More importantly, everyone loves pizza!
From October 19 to November 1, Whole Foods Market is offering 35% off on all frozen pizza. Even better, Amazon Prime members enjoy an extra 10% off.
Want to scare up more savings?
Review our Halloween Happenings On The Cheap 2022 for more spooky fun on a budget.
Need a costume on the cheap?
If you don't want to spend lots on a costume, here are 100+ cheap and easy costumes.
Hungry for more food deals?
Tuesday, March 28, 2023
Wednesday, March 29, 2023
Thursday, March 30, 2023
Friday, March 31, 2023
Saturday, April 1, 2023
Sunday, April 2, 2023
Monday, April 3, 2023
Tuesday, April 4, 2023
Wednesday, April 5, 2023
Thursday, April 6, 2023