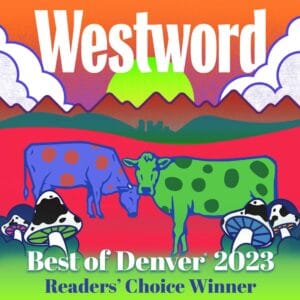 Are you sitting down? Drum roll, please. Alert the media! Thanks to you, our loyal, supportive and kind readers, we've made it a four-peat! Mile High On The Cheap is the official winner of the Readers' Choice for Best FREE Service in Westword's Best of Denver for 2023. We're beaming with pride, especially because it's been such a journey to get to this point of recognition. We've been Denver's best frugal friend for 14 years now!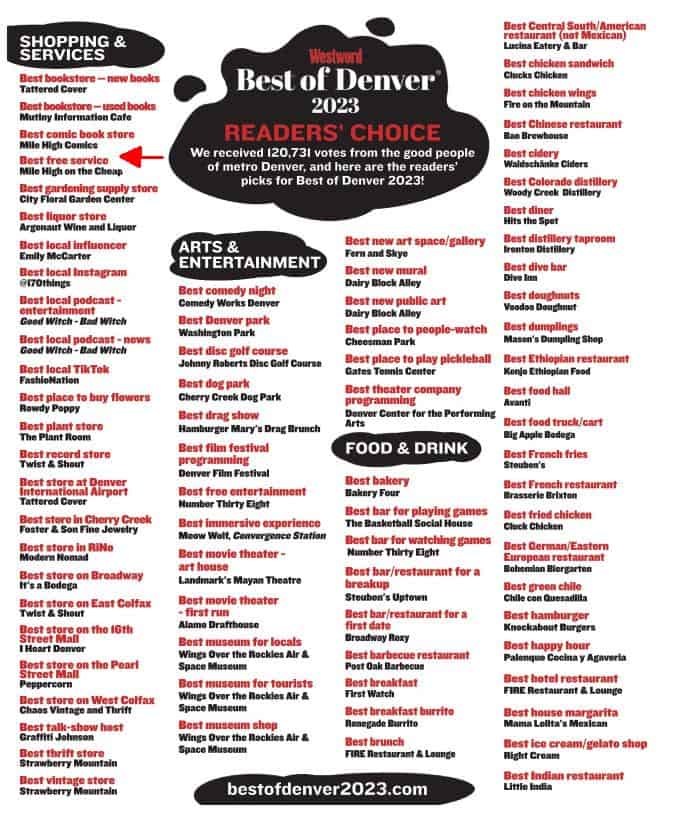 What was born out of the Great Recession back in 2009 from a passion for helping others save money has become so much more. Fourteen years later and we continue to reach new heights.
It hasn't always been easy (especially in the beginning), but it's definitely been a fun and frugal journey.
However, the success and visibility we have achieved over the years has given us more credibility and validation among readers and, more importantly, local and national businesses.
Our audience reach and marketing influence attracts new partnerships, bigger advertisers and more readers. In the end, all of it better serves our goal of helping Denverites (and beyond) save money, while enjoying all the fun adventures our beautiful Mile High City offers throughout the year.
From the beginning, our success was only possible with the support of fellow bargain hunters, smart shoppers, coupon clippers and cheapskates. Those people who want to have a good time with friends and family, but also know the value of a dollar.
That's who we are…and that's who you are, too! We've met so many wonderful readers over the years and look forward to meeting more of you. (You can spot us wearing our MHOTC shirt at events, grand openings and sneak previews!)
Awards and accolades aside, our best marketing strategy is you — readers telling friends, family, co-workers and neighbors about MHOTC.
Please continue to shout the "values of our site" from every Colorado mountain top…or even just on social media, at a community meeting or workplace newsletter. Every little bit of word-of-mouth helps.
If you voted for us once or every day, thank you from the bottom of our "cheap" little hearts. (And, if you didn't, we still love you.)
We expect this reigning status as Denver's Best FREE Service will continue for years to come. (When does voting open for 2024?)
Whether you're novice bargain hunter or a seasoned saver, we're always here for you — ready to share the latest news about upcoming low-cost events, where to get cheap eats or how to save money shopping.
Go, Mile High On The Cheap!
In Cheapness & Gratitude – Laura & Bryan