C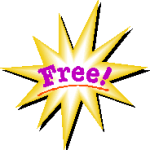 heap is good, but FREE is even better, and some of our favorite Denver/Boulder area events and activities are always (or almost always) offered at no cost. Some are seasonal, some are on hiatus during holiday periods and others (including parades and fireworks, not listed here) are only connected with holidays. Click on any link that interests you for details, including hours and seasonal schedules. And if you have suggestions for others, please send them to info@milehighonthecheap.com.
Libraries

Cruise through the websites of local library systems and check their events calendars to find FREE lectures, films, storytimes, homework help, teen activities, language classes and more. Oh yes, they also loan books, eBooks, audio books, CDs and more. Anythink Libraries ♦ Arapahoe Library District ♦ Aurora Public Library ♦ Boulder Public Library ♦ Denver Public Library ♦ Douglas County Libraries ♦ Estes Valley Library ♦ Gilpin County Public Library ♦ Jefferson County Libraries ♦ High Plains Library District (Weld County) ♦ Lafayette Public Library ♦ Littleton-Bemis Public Library ♦ Louisville Public Library ♦ Longmont Public Library ♦ Mamie Doud Eisenhower Public Library (Broomfield) ♦ Lyons Depot Library ♦ Nederland Community Library ♦ Poudre River Library District (Fort Collins).
Museums

The Scientific and Cultural Facilities District, comprising seven metro area counties, subsidizes FREE days at the Denver Zoo, the Denver Botanical Gardens and a slew of large and small museums. The SCFD's events calendar lists all FREE days.
♦ Aurora History Museum. The only public, FREE museum in Aurora, is a community-based cultural center featuring changing history, natural history, culture, fine and decorative arts exhibits and programs. Open Tuesday to Friday, 9 a.m. to 4 p.m., Saturday & Sunday, 11 a.m. to 4 p.m. 15051 E. Alameda Pkwy., Aurora.
♦ U.S. Mint. Not a museum, but the fascinating "factory" that produces U.S. coins. FREE tours from 8 a.m. to 3:30 p.m., Monday to Thursday. No reservations accepted. 320 W. Colfax Ave., Denver.
♦ Children's Museum of Denver at Marsico Campus. Enjoy FREE play the first Tuesday of each month, 4 p.m. to 8 p.m. 2121 Children's Museum Dr., Denver, 303-433-7444.
♦ The Denver Public Library at Civic Center Park boasts a museum-worthy collection of Western art.
♦ University of Colorado Museum of Natural History. Entry always FREE, and also free coffee and tea. Henderson Bldg., 15th and Broadway, Boulder, 303-492-6892.
♦ Colorado School of Mines Geology Museum is home to a real moon rock, as well as mineral specimens, fossils, gemstones, meteorites and historic mining artifacts, plus Miss Colorado's bejeweled crown. 1310 Maple St., Golden, 303-273-3815. Entry is always FREE.
♦ The nearby Golden History Park features cabins and other buildings from the Pearce Homestead relocated to 3 acres near downtown Golden. Open sunrise to sunset. 1020 11th St., Golden, 303-278-3557.
♦ Estes Park Museum. Hours and days vary seasonally. 200 Fourth St., 970-586-6256. Also, Historic Fall River Hydroplant, 1754 Fish Hatchery Rd. and cabin ruins on Knoll-Willows Open Space behind Town Hall.
♦ Denver Art Museum is always FREE for children under 18. 100 W 14th Ave Pkwy., Denver, CO 80204, 303-604-4433.
♦ Littleton Museum is a located on 39 acres and includes two living farms, a lake, an indoor collection, and rotating exhibits. Entry is always FREE. Open Tuesday-Sunday, hours vary each day. 6028 S. Gallup St., Littleton, 303-795-3950.
Art

First Friday. FREE evening artwalks with galleries showing fine and visual arts. displayed in the Golden Triangle Museum District (Broadway/Speer/13th Avenue; ). ♦ Art District on Santa Fe (Santa Fe Drive between 4th and 12th Avenues; also Third Friday). ♦ Tennyson Street Cultural District from 30th to just north of 44th Ave.). ♦ RiNo Art District (north of 20th St. between Larimer and Chestnut; also Second Saturday).
Food, Wine & Beer
See MHOTC's page devoted to regularly scheduled FREE wine tastings all over the greater metro area. ♦ Big box stores like Costco and Sam's Club set up food tasting stands, most prominently on weekends. ♦ Whole Foods, Sprouts Farmers Markets, Lucky's Markets and Natural Grocers. Tastings and presentations vary by store.
♦ Celestial Seasonings. Guided 45-minute walk though pioneering herbal tea plant, including samples. 4600 Sleepytime Dr., Boulder, 303-581-1202.
♦ Hammond's Candies Factory Tours, 30-minute guided tour. Daily except Sunday. 5735 N. Washington St. Denver, 303-333-5588.
♦ Redstone Meadery. 30-minute tours Monday to Friday, 1 p.m. and 3 p.m.; Saturday, 12:30 p.m. Also, free tastings. 4700 Pearl St., #2A, Boulder, 720-406-1215.
Sports & Outdoors

Many metro area communities have FREE skate parks, with the Denver Skate Park being one of the largest and best in the entire country. Offers bowls for all levels of skating skill. Helmets required. Open 5 a.m. to 11 p.m. daily. 2205 19th St. (between Platte and Little Raven). Also, 2900 Arapahoe Ave, Boulder, 303-441-3427; Cornerstone Park, 2500 S. Wheel Park Cir., Aurora; Trails Recreation Center, S. Buckley At Orchard Rd., Centennial; 12920 W. 72nd Ave., Arvada.
♦ Bass Pro Shops. Frequent classes and workshops in fly fishing, camping, hunting and other outdoor activities. 7970 Northfield Blvd., Denver, 720-385-3600.
♦ REI. Frequent classes, workshops, presentations and clinics in hiking, camping, snowshoeing, avalanche preparedness, family activities and other outdoor activities. Denver Flagship store (1416 Platte St., Denver, 303-756-3100) and also Boulder, Englewood, Lakewood, Westminster, Fort Collins and Colorado Springs. The Denver Flagship and Boulder store have the best facilities for programs and the most events.
♦ Neptune Mountaineering. Travel and outdoor adventure presentations; snow safety programs. Table Mesa Shopping Center, 633 S. Broadway, Boulder, 303-499-8866.
♦ Rocky Mountain Arsenal National Wildlife Refuge. FREE entry and activities, including naturalist-led bus tour on the fourth Saturday of each month. 6550 Gateway Rd., Commerce City. 303-289-0930.
♦ Little Thompson Observatory. Public Star Nights, third Friday of every month. Presentation and stargazing using their telescope. On the grounds of Berthoud High School.
♦ Cabela's holds classes and events both at the Thornton and Lone Tree locations.
Health & Wellness

Area hospitals offering FREE health lectures by board certified physicians include Boulder Community Health, Lutheran Hospital, Longmont United Hospital, Swedish Medical Center and Porter Adventist Hospital (Denver). Some classes are on site at the hospital; others are off-site in hotel conference centers, other meeting facilities or recreation or senior centers.
♦ Walk With a Doc. Monthly Saturday health walks with physicians.
♦ Natural Grocers offers FREE community health and cooking presentations in their stores. Check each store for the current schedule.
Plants & Gardens

Hudson Gardens is not as well known as the Denver Botanic Gardens but is open to the public every day for FREE. In addition to plants, it has a wonderful garden railroad. 6115 S. Santa Fe Dr., Littleton. ♦ FREE gardening and plant-care classes and information abound at garden centers, nurseries and public parks.
Other Events & Services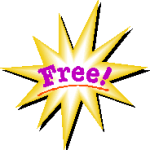 FREE tours of the gorgeous State Capitol, 10 a.m. to 3 p.m., Monday through Friday (except major holidays). 200 E. Colfax Ave., Civic Center Park, Denver. ♦ Tattered Cover author readings. LoDo, Colfax and Aspen Grove stores. ♦ The Tesoro Foundation's FREE historic lectures in the Gates Reading Room, Denver Public Library, 10 W. 14th Ave. Pkwy., Denver, and other metro area venues are approximately monthly (except in summer). Call 303-839-1671.