In 1947, Lloyd J. King opened the first King Soopers in Arvada. His mission was to offer shoppers "friendly service, value, cleanliness and quality." And, for us Coloradans, they have been doing it ever since. We've had many debates with fellow bargain hunters about where to find the best deals in town on groceries. For many, King Soopers is at the top of the list. To help shoppers, we've created a guide for navigating its aisles for the best deals and discounts. We have decades of experience as both King Soopers customers and bargain hunters, so, hopefully, we can offer some "valuable" insight. (We've even been known to save upwards of 75% on our grocery bill.)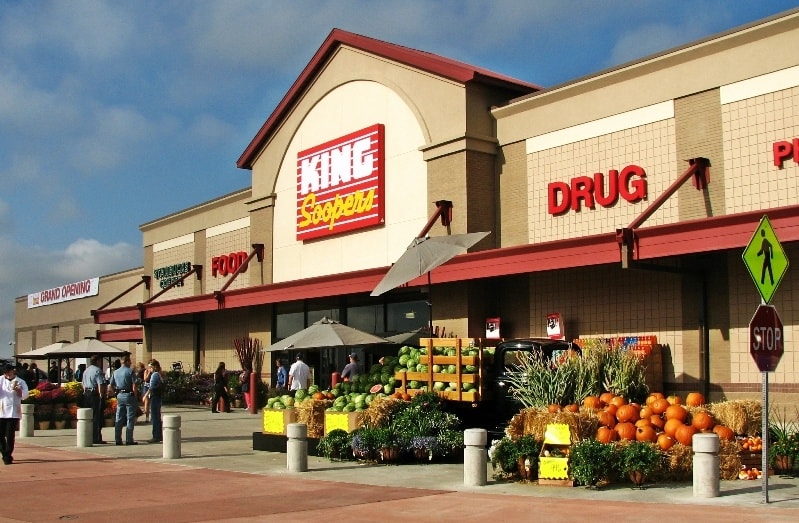 Our guide becomes even more significant now, as King Soopers no longer doubles coupons. It was one of the best ways for shoppers to maximize their grocery dollars. For now, the grocery chain is focusing on digital coupons, but will still accept paper manufacturer's coupons at face value.
Store hours: King Soopers is open 7 days a week. Most locations are open daily from 5 a.m. to midnight. Hours vary by location, so check first. (There are 44 locations open 24 hours.) King Soopers is typically closed just one day a year – Christmas Day. For locations, click here.
The low down: King Soopers has 149 locations in Colorado. (They operate as City Market on the Western Slope.) This includes 7 King Soopers Marketplace locations and one Fresh Fare by King Soopers location (3495 S. University Blvd. in Englewood.) The Marketplace locations offer a more comprehensive selection of household items, including kitchenware, home décor, clothes and furniture. Whereas, the sole (and rather small at just 30,000 square feet) Fresh Fare location focuses on healthier fare, with more than 8,000 natural and/or organic products (many from Colorado businesses.)
Loyalty program: The quickest and easiest way to get savings is to register for its SooperCard. Membership is FREE. The shopper loyalty program is the only way to get sale prices. In addition, it's the only way to earn fuel points to save money at the pump. As a member, you also have access to exclusive offers, including giveaways and discounts associated with the Denver Broncos and Colorado Rockies. In addition, many members regularly receive coupons in the mail (often personalized based on purchase history), including coupons for FREE items. Once you're registered, simply enter your phone number at checkout for all of the discounts and promos. Without it, you'll pay full price and miss out on lots of offers, so it's foolish not to join.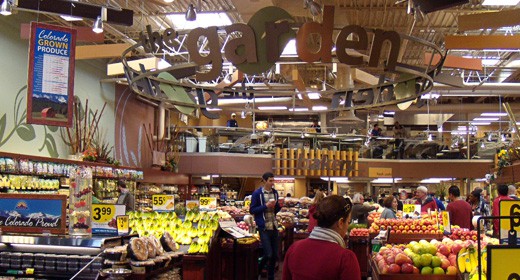 Clearance: King Soopers has clearance items, also known as "Manager's Specials." It's usually a few shelves or racks dedicated to just items on clearance. (In some stores, they put the items in one or two grocery carts.) The location differs at each store, but, for the most part, it's located at the back of the store. Find where it's located at your store and make it a permanent stop on your shopping route. (If you can't find it at all, just ask an employee for assistance.)
On these shelves, you'll find discontinued items, damaged or opened products, "old" packaging and overstock. It's even better because you will always find discounted bakery items at really sweet prices – usually 50% off. We've also spotted flowers and produce (mostly bananas perfect for baking.)
As bargain hunters, we have no problem with damaged or opened packages, as long as the item inside is still intact. (However, severely dented cans are not recommended, especially if they're bulging or rusted.) The clearance at King Soopers is usually "feast or famine" – overflowing with deals or nearly bare. That's why it's important to check it every time you shop because it changes every day.
You can also find clearance on regular aisle shelves. Close-out items are usually noted by a white tag with red and black lettering. MHOTC Tip: You can use coupons on clearance items, making the savings truly remarkable. By doing so, you could easily save 75% or more on an item. (We had many readers tell us that you cannot use coupons on clearance items or Manager's Specials. We confirmed with King Soopers on 8/24/16 — they do accept manufacturer's coupons on clearance items. Because clearance items are bar coded differently, the system may not recognize the coupon and, therefore, decline it at checkout. However, we're told clerks should override the system and accept the coupon.)
Freebies: One of the best ways for saving money at King Soopers is its Free Friday Download. Every Friday (for the most part), customers can download a digital coupon to their account for a free item. You have 2 weeks to redeem the offer. In the past, the store has given away free popcorn, candy, shampoo, ice tea, juice, crackers, pet treats and more.
Plus, children (12 and under) can pick up a FREE cookie in the bakery every time they tag along on a shopping trip. The freebie is available every day, while supplies last.
Weekly ad: Found in Wednesday's edition of The Denver Post. (You can also access the ad online.) Not only can you review the sales prices for the week, find digital coupon offers, as well as other money-saving promos, in the circular. Sale prices typically run from Wednesday through Tuesday of the following week.
Rain checks: When a sale item is out-of-stock, don't waste your time running around from location to location on a "treasure hunt." King Soopers will offer a rain check on any advertised item out-of-stock. Request a rain check at checkout or the customer service desk. Rain checks are only valid for 30 days after it's issued.
Mobile app: For more convenience, King Soopers has an app for customers, making saving money and time a little easier. In the app, you can download digital coupons, create shopping lists, use bar code scanner to add items to your shopping list, view the weekly ad, find items in-store by aisle, refill prescriptions, track fuel points and more. For more information, click here.
Online coupons: King Soopers does not offer printable online coupons. However, you can download digital coupons to your SooperCard for use in-store. The available coupons are updated every week (usually on Wednesdays), so it's important to check and download new coupons often. As with paper coupons, digital coupons have expirations dates – keep track of all of the coupons downloaded to your account under "My Coupons." A limit of 150 coupons can be loaded per household at any time.
Digital coupon policy: Given its focus on digital coupons, King Soopers has a specific digital coupon policy in place. A valid SooperCard is required to use digital coupons at the time of purchase. Digital coupons cannot be added back or removed once they've been redeemed. It's important to note that the Store Manager has the right to accept, decline or limit the use of any digital coupon or offer. Here is the policy:
Limit one use per digital coupon, per transaction. (Note: On occasion, they offer the ability to use a particular digital coupon up to 5 times in a single transaction. Check the weekly ad for such promos.)
Digital offers cannot be combined with paper manufacturer's coupons on the purchase of a single item.
Digital reproductions of offers will not be accepted, such as using a mobile application to reproduce an image of an offer/coupon.
From our experience, we've had several issues with redeeming digital coupons at most retailers, not just King Soopers. One of the biggest issues is that a discount is simply not given at checkout. Because checking out can be fast-paced, it takes an eagle-eye to catch errors. Smart shoppers should always double-check their receipt before leaving the store. Bring your smartphone or print-out of digital offers to address any disputes over a discount.
Paper manufacturer's coupon policy*: As we noted before, King Soopers no longer double coupons (as of August 23, 2016). However, they still accept paper manufacturer's coupon at face value. Here is the policy:
Limit one manufacturer coupon (paper or digital) per item purchased.
No more than 5 paper manufacturer coupons for same products, each coupon value considered one coupon in the same transaction.
Expired coupons will not be accepted.
Only pharmacy competitor coupons will be accepted.
*Internet coupon restrictions: Many coupons are available on the Internet to printed at home. King Soopers will only accept one Internet coupon per item and, in some instances, customers may be limited to just 2 Internet coupons in a single day. Internet coupons will not be accepted, if they're blurry, out of proportion, do not scan properly or appear to be altered in any way.
Coupon stacking: You can stack coupons at King Soopers, by using a manufacturer's coupon on top of a store coupon. (However, it's rare to do so, since most of its store coupons are only valid on store brands.) However, you can stack manufacturer's coupons (paper or digital) on top of sale prices for maximum savings. As we noted before, you can also use coupons on clearance items. Note: You cannot stack a paper manufacturer's coupon on top of a digital coupon for the same item – just one or the other.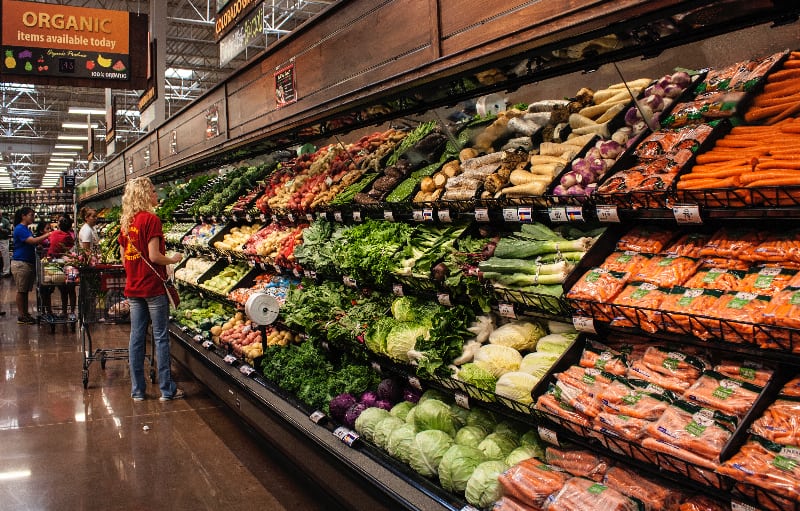 Fuel points: Shoppers get revved up for discounts at the pump and, fortunately, King Soopers offers fuel points. When you shop (and use your SooperCard), earn one fuel point for every $1 spent. (Restrictions apply.) Plus, earn 2x fuel points on gift cards, no-contract wireless phones and airtime cards. For every 100 points, save 10¢ on a gallon of gas at Kroger Family of Stores Fuel Centers – up to $1 (for 1,000 points.) Check your receipt for a customer satisfaction survey – completing it earns 50 fuel points, once per 7 days. Be sure to look for bonus fuel point offers, especially 4x fuel points on gift cards and double points on summer weekends. For more information, click here.
Scan Accuracy Guarantee: Be sure to check your receipt, to ensure you received the correct sale price. It's best to do so before you leave the store, so you can resolve any pricing discrepancy immediately. (You'd be surprised at how often it occurs. We find it all the time at many retailers, not just King Soopers.) King Soopers offers a "Scan Accuracy Guarantee": "We guarantee 100% scanning accuracy. If, for any reason, our checkout scanners do not match the price given on the shelf, you will receive the lower price." Note: As of April 30, 2017, they no longer give you the item for FREE on those that scan incorrectly — just the lower price.
Return policy: King Soopers offers a "Quality Guarantee." With a proper receipt, the store will offer you a refund, exchange, adjustment or store credit. Some exclusions apply. (Even without a receipt, they will work with you to offer an exchange or store credit.) If you're unhappy with an item you've purchased, share your feedback with a manager – with or without a receipt. We're confident King Soopers will work to ensure you're a satisfied customer, within reason.
Price-matching policy: King Soopers does not price-match any of its competitors. However, other retailers will price match King Soopers advertised prices, namely Target. (Walmart has discontinued local price matching at many of its stores, so clarify first.)
Reusable bags: To help the environment, King Soopers encourages customers to bring their own reusable bags. However, they do not offer any discount for doing so.
Store credit card: If you want to earn points on every single purchase at King Soopers, sign up for its store credit card, 1-2-3 Rewards Card.Cardholders earn points for every dollar spent: $1 spent anywhere = 1 point; $1 spent at King Soopers = 2 points; and $1 spent at King Soopers on Kroger Family Brand products = 3 points.  In the end, every 1,000 points earns a $5 certificate to spend at King Soopers.
In addition, new cardholders save an additional 25¢ per gallon of gas at Kroger Family of Stores Fuel Centers, when they redeem at least 100 fuel points for the first 3 months. (After 3 months, cardholders save an additional 5¢ per gallon.) Cardholders also have access to exclusive offers and coupons. For more information, click here. (Apply by October 15, 2016 and earn a $50 credit — just use referral code 49295444377.)
Remember, credit card bonuses are not deals, if you do not pay your credit card off in full every month. The interest you pay monthly will outweigh any savings or bonuses you earn on spending. The discount is probably best used by expert bargain hunters who are fiscally responsible.
Online grocery shopping: While it's not a money-saver, it's a time-saver. Select King Soopers locations offer ClickList. The service allows customers to order groceries online and, then, pick them up curbside. There is no minimum or maximum purchase requirement. However, there is a $4.95 service charge per order. As an incentive to give the service a try, the fee is waived for a customer's first 3 orders — for a limited time. For more information, click here.
 For more money-saving tips: