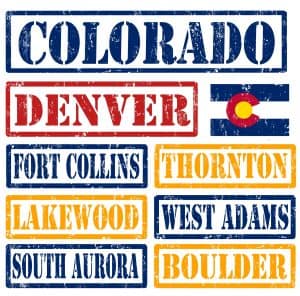 Bored on a budget? You've come to the right place! Mile High On The Cheap is the answer for Coloradans wanting to live large for less. Fortunately, our community has it all "on the cheap" — entertainment, festivals, concerts, movies, workshops, tours, sporting events and more. And we've done the work for you! Enjoy your Memorial Day holiday weekend!
Keep up with the latest deals, discounts and FREE events in the Denver/Boulder area by signing up for our daily e-newsletter. You can also follow us on Facebook and Twitter. (If you know of any upcoming weekend events, send them to info@milehighonthecheap.com.)
Be sure to check out our constantly-updated list of upcoming Mile High events, which you can view by day or by month. Make sure to click on each link for details, because some events require preregistration.
Interested in getting exposure for your business or event? Consider sponsoring this popular weekly list. Email ads@milehighonthecheap.com.
It's a good idea to check with venues about specific events. Even if it's on this list, it's possible that it's canceled or changed.


Friday, May 25, 2018
Saturday, May 26, 2018
Sunday, May 27, 2018
Memorial Day
Monday, May 28, 2018
Looking for more ways to have fun on the cheap?
Discounts on Entertainment & Events in Denver
Goldstar deals on sports, concerts, plays, festivals and more
Groupon deals on concerts, plays, entertainment, festivals and other events
LivingSocial deals on concerts, plays, entertainment and sports events