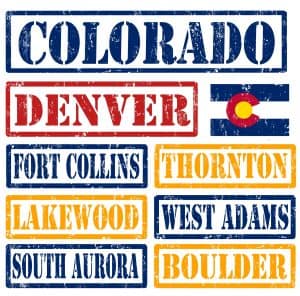 Bored on a budget? You've come to the right place! Mile High On The Cheap is the answer for Coloradans wanting to live large for less. Fortunately, our community has it all "on the cheap" — entertainment, festivals, concerts, movies, workshops, tours, sporting events and more. And we've done the work for you! Keep up with the latest deals, discounts and FREE events in the Denver/Boulder area by signing up for our daily e-newsletter. You can also follow us on Facebook and Twitter. (If you know of any upcoming weekend events, send them to info@milehighonthecheap.com.) Be sure to check out our constantly-updated list of upcoming Mile High events, which you can view by day or by month. Here are our top picks for FREE and cheap things to do this weekend:
Because this is a holiday weekend, we have expended our calendar to include Memorial Day on Monday. Do note that our calendar sometimes gets confused by holidays and doesn't understand that federal and other attractions may be closed. So always double check websites for museums, factory tours and the like to ensure they are open.
Friday, May 26, 2017
Saturday, May 27, 2017
Sunday, May 28, 2017
Monday, May 29, 2017
Looking for more ways to have fun on the cheap?
Discounts on Entertainment & Events in Denver
Subscribe to our Daily Newsletter!
Never miss out on another deal, discount or freebie. Join 12,000 other Mile High Cheapskates and get our FREE daily newsletter.