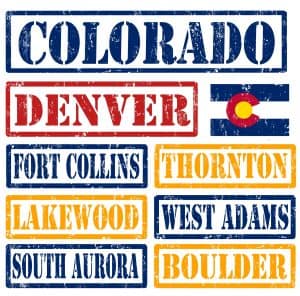 Bored on a budget? You've come to the right place! Mile High On The Cheap is the answer for Coloradans wanting to live large for less. Luckily, Denver has much to do and see for frugal families, bargain hunters, savvy seniors and anyone who's limited on funds — festivals, concerts, movies, workshops, tours, sporting events and more. And, for weekend planners, we've done all the work for you…

Remember that a number of area attractions such as the Mines Museum of Earth Science, Aurora History Museum and Hammond's Candy Factory Tour are free all the time. Other fee-based, year-round attractions include the MillerCoors Brewery Tour and the Denver Museum of Miniatures, Dolls and Toys.
Keep up with the latest deals, discounts and FREE events in the Denver/Boulder area by signing up for our daily e-newsletter. You can also follow us on Facebook and Twitter.
If you know of any upcoming events or deals, please send them to info@milehighonthecheap.com.
Our team strives to keep the weekend round-up current. However, it's possible some events may have changed or been canceled. Please double-check, before making your weekend plans.
Friday, September 29, 2023
Saturday, September 30, 2023
Sunday, October 1, 2023