Denver and Boulder are paradise for families. No matter the season, there's always something to do with your kids in Denver for free or on the cheap. We won't even go into the outdoor recreational activities, such as hiking, biking, skiing or whitewater rafting. You know about all that stuff.
But how about holding a live tarantula in the palm of your hand? Stepping into the tracks of a Stegosaurus? Sitting in the cockpit of a Star Wars X-Wing Fighter? Watching as millions of pennies, nickles and dimes are produced? Seeing a tornado form right in front of you? We have it all. Here are 14 top free or cheap things to do with the family in Denver, Boulder and beyond.
Satisfy Your Sweet Tooth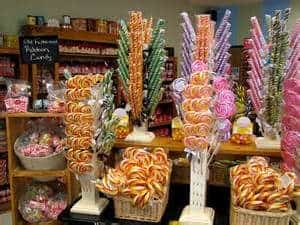 Hammond's Candy Factory tours (5735 N. Washington St., Denver) are fun, educational and FREE for candy lovers of all ages. Visitors can see how its famous, handcrafted candy canes, ribbon candy and lollipops are pulled, twisted and shaped by hand – just like they were in 1920. The Mile High City is home to its one-and-only factory where guests can see how its famous candy is handmade and hand-packaged from beginning to end. It's a sweet treat you won't find elsewhere.
Tours are Monday through Friday from 9 a.m. to 3 p.m. and Saturday from 10 a.m. to 3 p.m. No reservations required.
Get Fired Up!
Located in historic Denver Fire Station No. 1, families will love the Denver Firefighters Museum (1326 Tremont Pl., Denver). The building was erected in 1909 and served as a working fire station until 1974. Follow the firefighters boot prints through the gallery to interact with the hands-on activities. Fire Safety Stops explore the exhibit themes on a child's level and teach important fire prevention lessons in a fun, non-threatening manner.
Activities include a 911 teaching phone, child size firefighting gear, children's pole and fire truck, and a touch cart full of real firefighting tools. Have those cameras ready.
Admission is $9 for adults, $8 for seniors (ages 65 and above) and students with valid I.D. and $6 for children (ages 2-12). Open Tuesday to Saturday 10 a.m. to 4 p.m. Closed Mondays and major holidays.
A Billion Dollar Experience
Visitors will learn about the history of the United States Mint (20 W. Colfax Ave., Denver) and how coins are produced for the American public. After the FREE tour, stop by the gift shop to check out the unique memorabilia for sale. Sorry, no samples on this tour.
Tours run Mondays through Thursdays from 8 a.m. to 3:30 p.m. The guided tour lasts about 45 minutes. Being home to so much money, security is extremely tight. You won't be allowed to carry in purses, cameras, pens, lipstick, strollers, diaper bags, or cell phones.
Rock On at School of Mines Geology Museum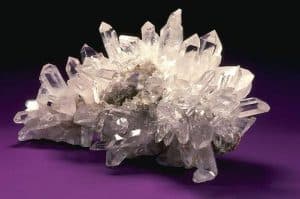 You'll find minerals, fossils, gemstones, meteorites, woolly mammoth bones and even an actual moon rock, collected during the Apollo 17 mission, at the Mines Museum of Earth Science (1310 Maple St., Golden; 303-273-3815). The museum serves as the state repository for Colorado's mineral heritage with specimens from around the world.
Be sure to check out the basement level filled with exhibits on radioactivity, fossils, gemstones, meteorites, ultraviolet minerals and underground mining illumination. There's also an outdoor geologic trail and small play area for the kiddos.
If you find a cool rock or other specimen, bring it in between 10 a.m. and noon on Tuesdays and Thursdays when a geologist is on hand to help you identify it.
Admission is FREE, though you may pay to park depending on time of year. Open Monday to Saturday from 9 a.m. to 4 p.m. and Sunday from 1 p.m. to 4 p.m.
For Weather Watchers
At the National Center for Atmospheric Research (1850 Table Mesa Dr., Boulder) the entire family can learn about weather, climate, and solar science. Enjoy interactive exhibits, an outdoor weather trail, supercomputers, an art gallery and more.
See a hailstone the size of a softball, watch as a miniature tornado is whipped up in front of your eyes, and get an up close look at how lightning is created.
Admission is always FREE. Public guided tours are offered Monday, Wednesday, and Friday at noon (except federal holidays). No reservations are needed and tours are free.
Check out an iPad on weekdays to view the NCAR Tour app. Or use your cell phone to tour at your own pace. Both tablet and cell phone tours offer adult and children's versions.
Open 8 a.m. to 5 p.m. on weekdays. Open weekends and holidays from 9 a.m. to 4 p.m., but without Visitor Center staff.
Take a Prehistoric Journey
While the discovery of the mastadons in Colorado's Snowmass Village made headlines, dinosaurs have ruled Denver for eons. At Dinosaur Ridge (16831 W. Alameda Pkwy., Morrison) you can touch the bones of Allosaurus and Stegosaurus at the site where important dinosaur discoveries were made in the late 1800s. See how Iguanadons walked by viewing real dinosaur footprints forever preserved in the sandstone.
You can walk the trail at your own pace for FREE (interpretive signs describe the fossil remains and other relevant features). Pricing is $9/adult (12+); $7/youth (3-11) and includes a 45-minute guided bus tour on Dinosaur Ridge and admission to Trek Through Time, the indoor exhibit hall.
Not So Weird Science
While Denver can boast a world-class museum of nature and science, there's a lesser-known, but impressive collection on the campus of the University of Colorado at Boulder and it's FREE to visit. The CU Museum of Natural History (Henderson Building, 15th & Broadway, Boulder) has more than four million objects in anthropology/archaeology, botany, entomology, paleontology, vertebrates and invertebrates. Exhibitions present natural and cultural wonders from Colorado, North America, and the world.
Exhibits focus on a wide variety of topics from Navajo rugs and contemporary Native American Pottery to the latest scientific research being carried out by the Museum's research sections. The Museum's exhibitions offer a new museum experience with each visit. Hands-on family programs are offered throughout the year.
Admission is free, though a small donation of $3 for adults and $1 for children is appreciated. Open Monday to Friday from 9 a.m. to 5 p.m., Saturday from 9 a.m. to 4 p.m. and Sunday from 10 a.m. to 4 p.m.
All About Art

The Denver Art Museum (100 W. 14th Ave., Pkwy., Denver) is renown for its child-centric educational programming that includes hands-on activities integrated throughout the art galleries. General admission is FREE For Kids ages 18 and younger every day. There are Create-n-Takes projects. General admission for adults is $10 (Colorado residents) and $13 (non-residents). The Hamilton Building is now open seven days a week, while the North Building is closed for renovations. Open every day from 10 a.m. to 5 p.m., with extended hours from 10 a.m. to 8 p.m. on Friday.
To Infinity and Beyond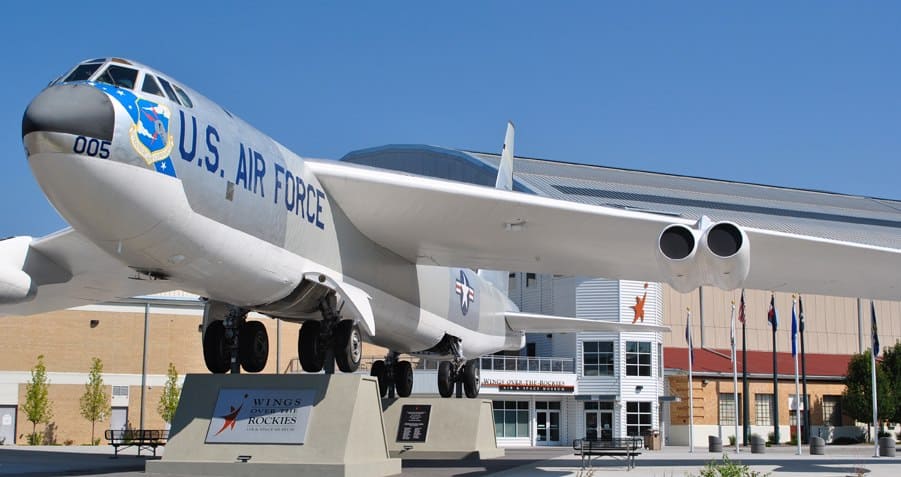 Located in a 150,000-square-foot 1930s-era former Air Force hangar, Wings Over the Rockies (7711 E. Academy Blvd., Denver) is heaven for the astro-"nuts". The museum houses more than three-dozen historic airplanes and space vehicles, including a massive B-52 Stratofortress, a 1926 Eaglerock "longwing," F-14 Tomcat, B-1 Bomber, and, Star Wars fans take note, an X-Wing fighter.
Admission is $16.95 for adults (13 to 64), $12.95 for seniors (65+), active military and veterans, $9.95 for children (4 to 12) and free for children (3 and under).
A Family Membership with unlimited, free general admission for 2 named adults plus their entire household for an entire year and four free guest passes is $110.
Open Monday to Saturday from 10 a.m. to 5 p.m. and Sunday from noon to 5 p.m.
Experience Transportation History
The Forney Museum of Transporation (4303 Brighton Blvd., Denver) boasts a one-of-a-kind collection of more than 600 exhibits. They include not just vehicles, but also buggies, motorcycles, steam locomotives, aircraft, carriages, rail equipment, fire apparatus, public transportation, sleighs, bicycles, toys & diecast models, vintage apparel and more.
Highlights include Big Boy, the world's largest steam locomotive, legendary aviator Amelia Earhart's Gold Bug Kissel, a Colorado & Southern Caboose, 1913-53 Indian Motocycle Collection, Denver & Rio Grande Dining Car, Stutz Fire Engine, 1888 Denver Cable Car, 1923 Case Steam Tractor and a rare 1916 Detroit Electric Opera Coupe, one of the world's first electric cars.
Admission is $12 for adults, $10 for seniors (65+), $6 for children (3 to 12) and free for children under three. Open Monday to Saturday from 10 a.m. to 5 p.m., Sunday from noon to 5 p.m.
Love Some Bugs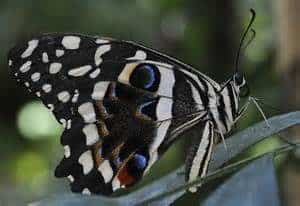 At the Butterfly Pavilion, (6252 W. 104th Ave., Westminster) you'll see more than 1,200 free-flying butterflies imported form around the globe from as far away as Kenya and Malaysia. Journey through the Crawl-a-See-Em, hold Rosie (our favorite tarantula), touch a starfish and make your way through a tropical rainforest populated with 1,600 fluttering butterflies. In fact, there are more than 5,000 animals in all.
Admission (purchased online): $12 for adults, $10 for seniors (65+), $8 for children (2-12) and children under 2 are free. If you plan to visit the museum multiple times, consider a Family Membership. Year-long admission (includes 2 adults, 4 children, 3 guest passes and $2 off all guests) is $95.
Open daily from 9 a.m. to 5 p.m.
Get Smart at the Children's Museum
The Children's Museum of Denver at Marsico Campus (2121 Childrens Museum Dr., Denver) lets kids do it all from scrambling up a 3 1/2 story climber and stepping inside a 6-foot bubble to creating a rainstorm and climbing into the driver's seat of a real retired Denver Fire Department truck.
This hands-on learning experience is an great way for the kiddos to burn off some energy, while getting smart (they just don't realize it).
Admission is free for children under 1, $15 for age 1, $17 for ages 2 to 59 and $15 for those 60 and older.
Open 7 days a week from 9 a.m. to 4 p.m.
Be Wowed in Lafayette
WOW! Children's Museum (110 N. Harrison Ave., Lafayette) brings families together in a creative environment that sparks imagination, inspires learning through play and supports school readiness. Each month, the museum offers story times, hands-on science activities and performances.
Kids can pretend to be a pirate, milk a cow, shop the supermarket, create ginormous bubbles, practice their medical skills in The Little Clinic and much more. Almost all events and programs are included with Museum admission.
Admission is free for children under 1, $10 for ages 1 to 11 and $5 for adults. Open Tuesday to Friday from 9 a.m. to 5 p.m., Saturday and Sunday from 10 a.m. to 6 p.m.
Have you found other great free and cheap places to take your kids in Denver-Boulder? Share your suggestions in a comment. If we find out about enough places, we'll write another story on readers' favorite free and cheap fun for families.
Looking for more ways to have cheap fun with the kids? Check out these resources:
Things To Do