The Mile High City not only lures with its Rocky Mountain beauty, but its varied and affordable activities and attractions. Tourists and locals alike can have loads of fun here without busting their budget. Here's a list of FREE and low-cost things to do around Denver and Boulder:
Tour Our Best Brewery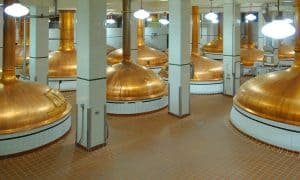 Since 1873, the Coors Brewery (now known as MillerCoors) has been crafting some of America's favorite beers, namely Coors Light. The tour showcases the company's history and passion for brewing. (Fun Fact: The tour takes place in the world's largest single-site brewery.) The brewery experience includes a 30-minute self-paced tour highlighting its malting, brewing and packaging processes.
At the end, cool off in the "fresh beer room" — where visitors can sip a cold sample and rest on ice-cube benches in a refrigerated room. Cost is $20 for those 21+. Kids are $10. 13th & Ford St. (Southeast corner of visitor parking lot), Golden, 303-277-BEER.
Satisfy Your Sweet Tooth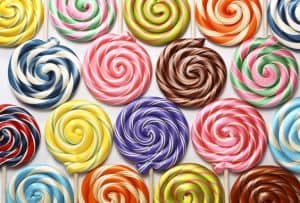 Hammond's Candy Factory tours (5735 N. Washington St., Denver) are fun, educational and FREE for candy lovers of all ages. Visitors can see how its famous, handcrafted candy canes, ribbon candy and lollipops are pulled, twisted and shaped by hand – just like they were in 1920. The Mile High City is home to its one-and-only factory where guests can see how its famous candy is handmade and hand-packaged from beginning to end. It's a sweet treat you won't find elsewhere. Tours are Tuesday through Friday from 9 a.m. to 3 p.m. and Saturday from 10 a.m. to 3 p.m. No reservations required.
Enjoy A Billion Dollar Experience
Visitors will learn about the history of the United States Mint (20 W. Colfax Ave., Denver) and how coins are produced for the American public. After the FREE tour, stop by the gift shop to check out the unique memorabilia for sale. Sorry, no samples on this tour. Tours run Mondays through Thursdays from 8 a.m. to 3:30 p.m. No advance tickets. You must go on-site to acquire tickets for the day. Distribution starts at 7 a.m. and is first-come, first-served. The guided tour lasts about 45 minutes.
Touch A Cloud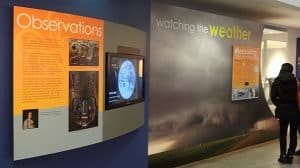 At the National Center for Atmospheric Research (1850 Table Mesa Dr., Boulder), learn about weather, climate and solar science. Enjoy interactive exhibits, an outdoor weather trail, supercomputers, an art gallery and more. See a hailstone the size of a softball, watch as a miniature tornado is whipped up in front of your eyes and get an up close look at how lightning is created. Admission is FREE.
Public guided tours are offered Monday, Wednesday and Friday at noon. On weekdays, check out a tablet containing audio and video for your own tour. Or use your cell phone and tour at your own pace. Both tablet and cell phone tours offer an adult and children version. Open 8 a.m. to 5 p.m. on weekdays. Weekends and holidays from 9 a.m. to 4 p.m., but without Visitor Center staff.
Rock On at School of Mines Geology Museum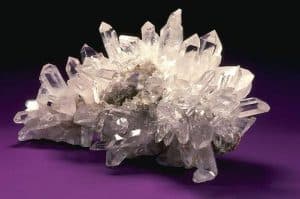 Find minerals, fossils, gemstones, meteorites, wooly mammoth bones and even an actual moon rock (collected during the Apollo 17 mission) at the Mines Museum of Earth Science (1310 Maple St., Golden). The museum serves as the state repository for Colorado's mineral heritage with specimens from around the world.
Be sure to check out the basement level filled with exhibits on radioactivity, fossils, gemstones, meteorites, ultraviolet minerals and underground mining illumination. There's also an outdoor geologic trail and small play area for the kiddos. Admission is FREE, though you may pay to park depending on time of year. (Check out the museum's website for details on which parking lots and surrounding streets are FREE.) Open Monday to Saturday from 9 a.m. to 4 p.m. and Sunday from 1 p.m. to 4 p.m.
Take a Prehistoric Journey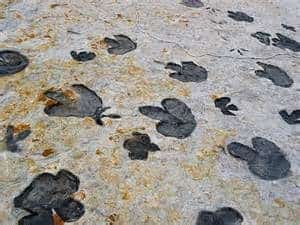 While the discovery of the mastadons in Colorado's Snowmass Village made headlines, dinosaurs have ruled Denver for eons. At Dinosaur Ridge (16831 W. Alameda Pkwy., Morrison), touch the bones of Allosaurus and Stegosaurus at the site where important dinosaur discoveries were made in the late 1800s.
See how Iguanadons walked by viewing real dinosaur footprints forever preserved in the sandstone. You can walk the trail at your own pace for FREE (interpretive signs describe the fossil remains and other relevant features) or hop on a guided shuttle tour for $5 per person. The indoor exhibits cost $2 per person.
Not So Weird Science
While Denver can boast a world-class museum of nature and science, there's a lesser-known, but impressive collection on the campus of the University of Colorado at Boulder. The CU Museum of Natural History (Henderson Building, 15th & Broadway, Boulder) has more than four million objects in anthropology/archaeology, botany, entomology, paleontology, vertebrates and invertebrates. Exhibitions present natural and cultural wonders from Colorado, North America, and the world.
Exhibits focus on a wide variety of topics from Navajo rugs and contemporary Native American Pottery to the latest scientific research being carried out by the Museum's research sections. The Museum's exhibitions offer a new experience with each visit. Admission is FREE. However, a small donation of $3 for adults and $1 for children is appreciated. Open Monday to Friday from 9 a.m. to 5 p.m., Saturday from 9 a.m. to 4 p.m. and Sunday from 10 a.m. to 4 p.m.
Taste Fruits of the Vine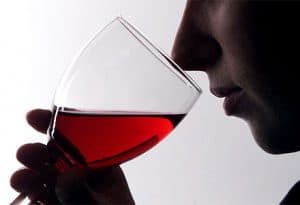 The Denver area has become known for great microbrews and brewpubs, but this is also a place where locals know and love their wine. Colorado passed a law several years ago allowing wine and liquor stores to conduct in-store wine tastings. Customers may taste four 1-oz. samples (4-oz. total per tasting) of wine, beer or spirits.
Many shops pride themselves on carrying small-batch wines that may not be available elsewhere in the metro area. Knowledgeable staffers can guide customers through the tasting process and also discuss the grapes, the terroir where they were grown and the winemaker's approach.
Many metro area stores offer regularly scheduled FREE wine tastings, sometimes including cheese, crackers or other small bites. Find a full list here.
To Infinity and Beyond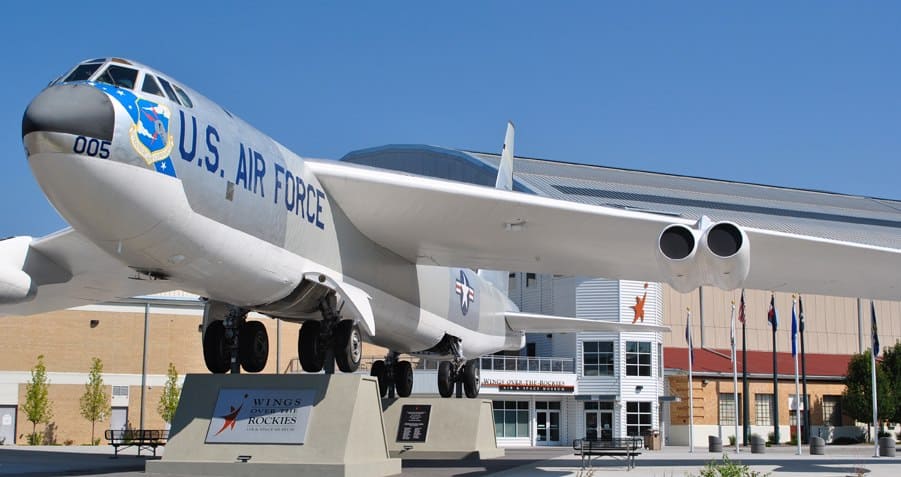 Located in a 150,000-square-foot 1930s-era former Air Force hangar, Wings Over the Rockies (7711 E. Academy Blvd., Denver) is heaven for the astro-"nuts". The museum houses more than 35 historic airplanes and space vehicles, including a massive B-52 Stratofortress, a 1926 Eaglerock "longwing," F-14 Tomcat, B-1 Bomber, and, Star Wars fans take note, an X-Wing fighter.
Admission is $11 for adults (13 to 64), $9 for seniors (65+), active military and veterans, $6 for children (4 to 12) and FREE for children (3 and under). A Family Membership with unlimited, FREE general admission for two named adults and their entire household for an entire year and four guest passes is $75.
Open Monday to Saturday from 10 a.m. to 5 p.m. and Sunday from noon to 5 p.m.
Looking for more ways to have cheap fun? Check out these resources:
Things To Do