Trick-or-hamburger! McDonald's is again offering a frighteningly good deal with its Halloween Treats Pack, perfect for little goblins or ghouls this Halloween…or just as a fall/winter treat for the kids in your life. The trick here is that the books are always in high demand, but may be a little tricky to find, as they are not widely available.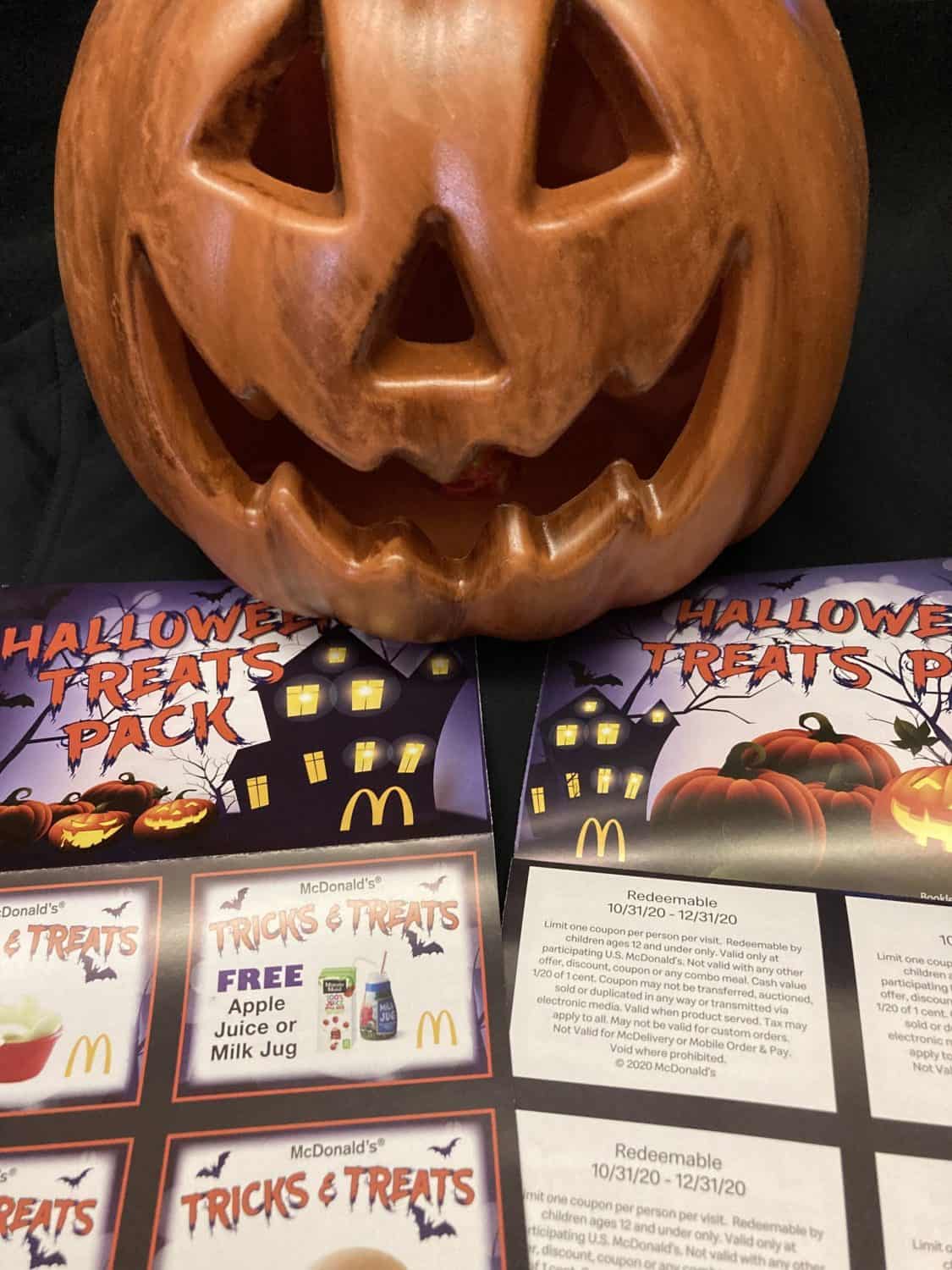 For $1, get a Halloween Treats Pack with 12 coupons good for about $10 worth of FREE food. Frugal family members might pick up a book or two just to keep on hand for quick after-school or weekend-errand snacks for the little ones, especially because they're valid through the end of the year.
The pack contains three coupons each for the following:
Bag of apple slices
Apple juice or milk jug
Hamburger
Small vanilla cone
The coupon book is available on a limited basis at participating locations in Colorado (and elsewhere), while supplies last. However, conversely, the coupons can be redeemed at any participating location in the U.S.
The coupons can only be redeemed by customers 12 years and younger from October 31 to December 31.
The book's availability is up to each owner/operator. Unfortunately, there is no comprehensive list of participating locations. Call ahead for availability, before wasting your gas, time and energy.
BOO!
Hungry for more food deals?
Saturday, July 31, 2021
Sunday, August 1, 2021
Monday, August 2, 2021
Tuesday, August 3, 2021
Wednesday, August 4, 2021
Thursday, August 5, 2021
Friday, August 6, 2021