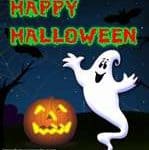 Mile High Cheapskates love this time of the year. The ghouls, ghosts, zombies and witches are flying about the beautiful Colorado skies. Though many events are canceled or re-imagined for 2020, Denver, Boulder and all points in between offer a number of Halloween activities for kids and adults. You don't have to wait until October 31 for all the free and low-cost fun, with happenings filling the days and nights before All Hallow's Eve.
Check out our list below for what's on for 2020. Just be sure to read all the info about any specific event as some have space restrictions and/or require reservations.
If there are any we've missed, email us the details at info@milehighonthecheap.com and we'll do our best to get them added to the list.
If you need ideas on ways to save, check out 16 Ways to Celebrate Without Spending a Scary Amount of Money.
In addition to the activities we've published here (FREE to the best of our knowledge, unless indicated otherwise), visit our Haunted Houses page for ongoing scary homes of horror and other Halloween-iana through Saturday night, October 31.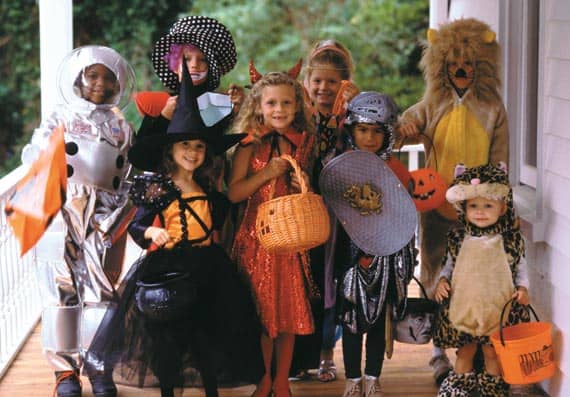 Events are sorted by date and then by start time.
Halloween Events For 2020
The following Halloween events are still planned for 2020. To avoid any disappointed trick-or-treaters, we encourage you to click on individual event links for the latest information before heading out. Note: Some events require pre-registration or ticketing in advance. Events are FREE unless otherwise noted.
Thursday, October 22
6 p.m. to 7 p.m. Registration required. Free drive-through curbside trick-or-treating at all Lowe's home improvement stores. You can drive up to receive candy and a small pumpkin at no cost to take home.
Saturday, October 24
10 a.m. An outdoor, socially distanced event in Stanley's south (main) parking lot. Celebration will include: food and craft vendors, costume contest, prizes, a photo backdrop / booth perfect for fall-themed photos and fun family activities. Note: Masks are required inside and outside at Stanley. 2501 N. Dallas St., Aurora.
11 a.m. to 4:30 p.m. Registration required. Activities include games, prizes, food, and of course, candy. This free event is held outdoors, so please dress warmly. The event will be hosted outdoors at the Amphitheater and inside the Millhouse.
Attendance will be limited to 250 participants at a time, so you must register for a time slot beforehand. All attendees, including parents and guardians, must be registered.
Time slots are 11 a.m. to 12:30 p.m., 1 p.m. to 2:30 p.m., 3 p.m. to 4:30 p.m. Cleaning will take place between each time slot. The Miller Activity Complex, 1375 W. Plum Creek Pkwy., Castle Rock.
1 p.m. to 3 p.m. Kids Activities, trick-or-treating, costumes, food, drink….tons of fun. Masks required. 1100 S. Shoshone St., Denver.
3 p.m. to 8:30 p.m. Reservations required. Enjoy crafts and activities, devour some spooky treats, and test your bravery as you wind through the halls and dungeon of Frankenstein's Castle (aka Douglas County Libraries Highlands Ranch). Costumes encouraged. Drinks and heavy appetizers served. Admission: $10. Children 0-2 free with paying adult. Choose from 3 time slots, each 90 minutes. 9292 S. Ridgeline Blvd., Highlands Ranch.
4 p.m. to 6:30 p.m. A drive-thru event at Brighton Sports Complex. Drive through the parking lot with your car windows down, while vendor participants pass out candy as you drive by. 1111 Judicial Center Dr., Brighton.
6:30 p.m. Pumpkins will be launched into the indoor Lazy River ($5 resident/$7 non-resident) at the Bob Burger Recreation Center and will race to the finish line while you watch and cheer on your pumpkin on Facebook LiveStream. Like the Lafayette Recreation's Facebook page to watch the event. Register to get your race-ready pumpkin! Details here. 111 Baseline Rd., Lafayette.
Thursday, October 29
6 p.m. to 7 p.m. Registration required. Free drive-through curbside trick-or-treating at all Lowe's home improvement stores. You can drive up to receive candy and a small pumpkin at no cost to take home.
Friday, October 30
1 p.m. to 8 p.m. Reservations required. A pop-up drive-in movie theater showing family-friendly flicks at Centerra Marketplace. Movies shown at 1 p.m., 5 p.m. and 8 p.m. Each vehicle receives one free bag of freshly popped popcorn, once parked. Attendees with ticket confirmations may arrive at least 30-minutes prior to show time. Learn more here. 1569 Falls River Rd., Loveland.
1 p.m. to 4 p.m. Costumes, candy, bounce houses, carnival games, hay rides and more at Festival Park, 300 2nd. St., Castle Rock.
3 p.m. to 7 p.m. Don your best costume and head over to the Aurora Sports Park for a trunk load of spooky fun. You'll drive through the park collecting treats from City of Aurora departments and local businesses. There will be costumed characters, music and the promise of a screaming good time! 19300 E. Colfax Ave., Aurora.
3 p.m. to 5 p.m. Reservations required. Join WOW! for socially distant spooky festivities, including games, slime to-go, pumpkin painting, a family photo station, and more! Come dressed up (including your masks!) and collect non-candy treats around the Museum. Face masks required for 11 and older. Each time slot is limited to 50 guests. Ticket prices TBD. Purchase tickets online here. 110 N. Harrison Ave., Lafayette.
4 p.m. to 7 p.m. Reservations requested. Held in the company's parking lot. Directional signs will guide you through. 4610 S. Ulster St., Denver.
4 p.m. to 6 p.m. Hosted by Adams County Sheriff's Office and Adams County Fire Rescue in the parking lot of Mountain States Toyota. Dress up the kids and bring them by to see the spooky and fun decorated vehicles displayed by many members from the Sheriff's Office, A.C. Fire, and community. Note: For your safety, you must stay in your vehicle. Restrooms are not available. All candy will be prepared and distributed by masked and gloved volunteers. 201 W. 70th Ave., Denver.
5 p.m. to 8 p.m. Firestone P.D. offers a safe alternative to trick-or-treating. This outdoor event offers a trick-or-treat trail, photo opportunities, decorated tunnel, music and food trucks. Firestone Regional Sports Complex, 6850 Tilbury Ave.
CANCELED. 6 p.m. to 9 p.m. Combines Halloween fun with a food drive at Carpenter Park Fields Parking Lots. Drive through haunted creations of decorated trunks, scenes from Garden of the Ghouls and wave at your favorite characters. Once you finish your journey, you drop off nonperishable food items or personal protective equipment (PPE) such as masks, gloves and wipes and receive a free bag of treats. Supplies are limited, so go early. 108th Ave. & Colorado Blvd., Thornton.
Saturday, October 31
The Center was closed due to the fires, so double check before heading out to confirm.
9 a.m. to 8:30 p.m. Get into the spirit of Halloween by dressing in costume, participating in spooky activities and trick or treat throughout the YMCA of the Rockies Estes Park Center. Activities include a family-friendly haunted house, Halloween movie night, pumpkin carving contests and more. All activities are free. 2515 Tunnel Rd., Estes Park.
10 a.m. to noon. Sign up to decorate your car or just come an enjoy. All are welcome. Costumes encouraged. Lots of candy. 1072 Chambers Rd., Aurora.
10 a.m. to 1 p.m. Bluff Lake Nature Center hosts a trick-or-treat trail, crafts, games, activities treats and photo booth. Admission: $3 per person ($15 max per family). 3400 Havana Way.
11 a.m. to 1 p.m. Come dressed in your best costume and ready to collect all your favorite treats. This event will be trunk-or-treat style and feature a costume contest, best trunk contest, candy and non-candy trunk-or-treating, DJ, balloon twister, and more! Held in the Food Court parking lot.