If your head is spinning with all the changes, disruptions, cancellations and uncertainty to our daily lives, you aren't alone. We at Mile High On The Cheap feel it, too. In fact, we are working even harder to stay on top of what's happening in the Denver-Boulder area and keep you informed in a timely manner. Though we post about things we think you'll find of interest, sometimes we learn of something newsworthy that may not be worth a stand-alone post. But, we want to share.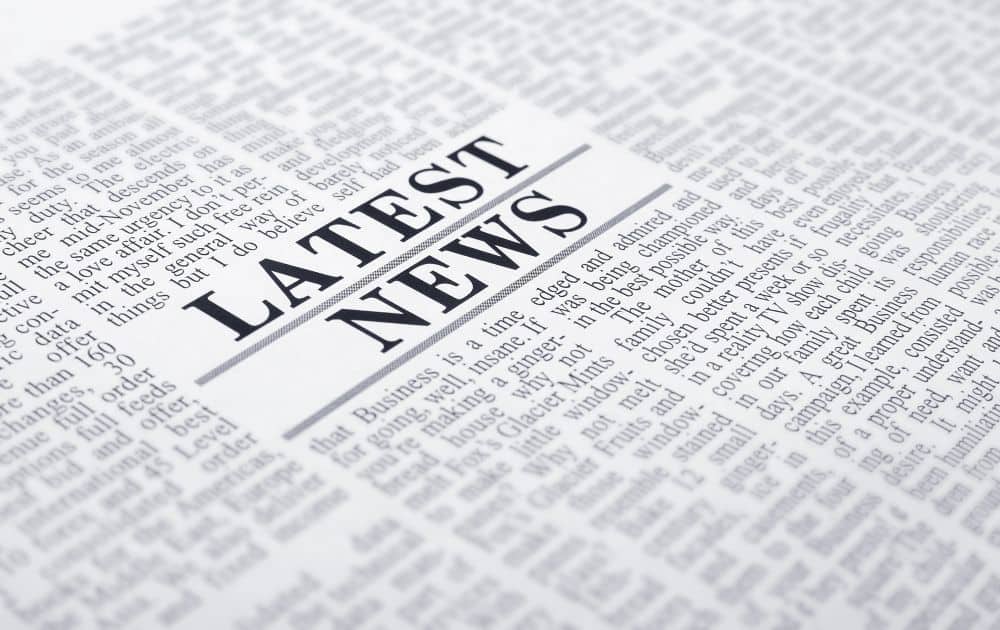 For the next few months we're going to publish (and republish as needed) this post, with information that may have escaped your attention we've learned about from our sources and news releases. Some of it is good news, some not-so-good.
Still, knowledge is power and the more you know, the better you'll be able to weather the days ahead. Keep checking back as we'll continue to update as more news flows across our desk.
(6/2/20)
Sally Beauty Clearance Store reopens doors
It's always a beautiful day when you hear the Sally Beauty Clearance Store (read more about the store and its super bargains here) has finally reopened. We were a bit worried, because this store stayed shuttered longer than the other Sally locations, but they are back in business Monday to Saturday from 10 a.m. to 6 p.m. and Sunday from 11 a.m. to 5 p.m. Those who have shopped this store know it's pretty tight quarters, with not a lot of extra space. Be prepared to wait your turn to enter, but the bargains are totally worth it.
(6/1/20)
You can now be "safer" at home in the great outdoors
Gov. Polis today modified his "Safer at Home" order to "Safer at Home and in the Vast, Great Outdoors" and extended it to July 1. Translation: While everyone, especially those over 65 or with underlying health conditions were required to stay home, unless absolutely necessary, this order changes it up…a bit. Now all of us are encouraged to enjoy Colorado's parks, open space and federal lands at a safe social distance, in addition to staying home as much as possible. So, you don't have to stick to the 10 mile circle around your home, but can drive to other outdoor spaces as long as you follow state and local rules.
Playgrounds and swimming pools can open at limited capacity
This was welcome news. As temperatures heat up, swimming pools and playgrounds can reopen as of today with limited capacity. The Colorado Dept. of Public Health & Environment is expected to release guidelines on how this will all work on Thursday. No word yet if city and county pools will reopen to the public or only private swim facilities. Stay tuned….
More Colorado rules are being revised
We are digging into the latest draft guidelines which cover houses of worship, outdoor recreation, personal recreation, and updates to the child care and personal services. Final guidelines will be released on Thursday. So we may see outdoor sports facilities such as tennis courts, basketball and pickleball courts, and other playing fields in operation soon.
The future opening of rec centers and indoor gyms remains fuzzy in the latest guidelines. It appears that rules will keep occupancy at 10 people per room, so likely large gyms will need to apply for a variance from their local county health department to reopen.
Once thing to note is as of June 4, places that offer personal services such as hair salons, barber shops, nail salons and esthetician services can have no more than 50 people at a time or a maximum of 50% occupancy, whichever is fewer. This is up from a maximum of 10 people total at one time.
A disappointment for runners: BOLDERBoulder canceled
Organizers for BOLDERBoulder have canceled this year's race. The race had already been pushed back to Labor Day weekend from its usual Memorial Day running. Those who have already registered will be contacted with options. The event is now scheduled for May 31, 2021.
(5/31/20)
Target closes downtown store temporarily
Until further notice the Target located in downtown Denver on the 16th Street Mall is closed. This is one of 175 Target stores temporarily closed across the country because of looting and destruction of property by protesters. All but six stores have now reopened, but when we last checked, the downtown location was still shuttered, so check before you try to shop there.
(5/30/20)
Barnes & Noble now open across Colorado
By chance when we were out today, we discovered Barnes & Noble has reopened its Colorado stores to in-person shopping. The stores are being especially careful with large bottles of hand sanitizer, wipes and even gloves for those of us who can't resist touching books before we buy them. Stores are operating with reduced hours, so it is best to call your local B&N for opening and closing times.
Denver Zoo closer to reopening
Yesterday afternoon, Denver Zoo was notified by City of Denver officials that its variance request for reopening was approved and sent to State officials for final review and approval. As part of the two-step approval process, the request will now be reviewed by the Colorado Department of Health and Environment for compliance with health guidelines and recommendations for both guests and employees. As soon as we hear of a firm opening date, we'll let you know.
(5/29/20)
Bed Bath & Beyond reopens some locations for in-store shopping
Our favorite spot to find deals and use our coupons is finally open for in-store shopping. Bed, Bath & Beyond has reopened some stores (those with Health & Beauty sections) in the metro area. Locations include: Glendale, Golden (Denver West Village), Littleton, Park Meadows and Westminster.
Store hours are Monday to Saturday from 10 a.m. to 6 p.m. and Sunday from 11 a.m. to 5 p.m. An early shopping hour for those 60+ or have special health concerns are Tuesday and Wednesday from 9 a.m. to 10 a.m.
You can now break a sweat in Douglas County gyms
Douglas County is one of the first counties in Colorado to be granted a variance to reopen gyms. Chuze Fitness in Highlands Ranch is now open with new safety protocols. Planet Fitness plans to open locations in Parker and Castle Rock on June 1. LifeTime Fitness intends to to open its Parker location on June 3.
Walgreens discontinues printed ad inserts
As of June 7, you'll no longer find Walgreens' weekly printed ad inserts. The company hasn't made it totally clear, if its weekly print ad will continue to be available in-store (exclusively) or if they're going to stop printing ads completely and move forward with only a digital format. To see the store's Deals of the Week, bookmark this page and check it weekly. Typically, the insert is posted each Friday for the following week. (This may be the trend for many other retailers, so don't be surprised to find fewer printed ads in the future.)
For more information on finding weekly ads online from a variety of retailers, click here.
(5/28/20)
JCPenney reopens two metro area stores
JCPenney has reopened 150 of its stores across the country. Currently, only two locations are open in the metro area: Northfield Stapleton and Park Meadows Mall. Hours are open limited hours: Monday to Saturday from noon to 7 p.m. and Sunday from 11 a.m. to 6 p.m.
No Tiny Tim this Christmas
The Denver Center for the Performing Arts has canceled its 2020/21 DCPA Theatre Company season including A Christmas Carol, Rattlesnake Kate, Who's Afraid of Virginia Woolf?, Angry, Raucous, and Shamelessly Gorgeous and others.
According to Artistic Director Chris Coleman, "With no indication of when theatres will reopen, we reviewed many scenarios for our season all of which include tremendous financial risk. Ultimately, we have chosen to protect our resources now so that we can come back, resilient, in our 2021/22 season. We will reevaluate this decision at our October Board meeting and, if circumstances allow, make every effort to return to the stage this coming spring."
(5/27/20)
Bluprint (Craftsy) shuts down
It's a sad day for D-I-Yers. As first reported by BusinessDen, Bluprint — a.k.a. Craftsy — is shuttering its website. Bluprint was filled with hundreds of how-to videos on sewing, quilting, knitting and other crafts. The company says it is looking at various options to allow those of you who have purchased individual classes to receive a copy of your classes. Theye are also planning to issue prorated refunds for paid subscribers based on the last day our service will be available (TBD).
Olde Town Arvada closes streets. That's a good thing
Olde Town Arvada plans to convert some streets to pedestrian only this summer so restaurants can expand their patio-seating and retailers can spread out their storefronts. This will also allow visitors to easily walk, ride their bikes, take the G Line or drive and park in the convenient parking garage while enjoying the town safely.
The current closure plan includes Grandview Ave. from Webster St. to Olde Wadsworth Blvd. and sections of Olde Wadsworth Blvd. between Grandview Ave. and Grant Pl., maintaining essential access for businesses along the street. While there's no official start date, the closures are planned to last through Labor Day.
Tuesday Morning files for bankruptcy, but Denver stores aren't on the initial hit list
Discount retailer Tuesday Morning filed for bankruptcy today and will close 230 or its 700 stores. The first phase of closures, taking place this summer, will close 132 stores. We checked and only one is in Colorado: Southern Cross Shopping Center, 1833 S. Nevada Ave. in Colorado Springs. The list of 100 more to close will be released in the next few months. Bargain hunters may want to keep an eye out for extra savings at the remaining open stores.
(5/26/20)
Nordstrom Cherry Creek reopens on May 28
According to a press release, Nordstrom at the Cherry Creek Shopping Center will open to in-store shoppers on Thursday, May 28. No word on hours, but as Nordstrom Rack and the Nordstrom Park Meadows location are open 11 a.m. to 7 p.m. Monday to Saturday (shorter hours on Sunday) that's our best guess. Curbside pickup for online orders will continue.
(5/25/20)
Restaurants and food trucks get go-ahead to open, but bars can not
Today, the Governor's office said restaurants (who don't already have a waiver) can open to in-person dining as of Wednesday, May 27. There's a long list of new policies and procedures for doing so. We have a post publishing tomorrow that explains what you can expect. Also, food trucks are also allowed to operate starting on Wednesday.
Bars and similar establishments that do not have a license to serve food remain closed. The order will be reevaluated in June.
And what about breweries?
Breweries with large indoor and outdoor space that don't serve food, but wish to change their business model to re-open may do so. They can partner with neighboring restaurants or food trucks to provide food.
Light snacks or food commercially prepared elsewhere and heated up on site in a microwave (like Hot Pockets or Pop Tarts) don't make a brewery a restaurant. Breweries that do add a restaurant-like component must operate under the new guidelines.
Children's day camps can open in June. Sleep-over camps remain on hold.
That sigh you hear is the collected relief from parents across the Front Range. Day camps for kids and youth sports camps can open on June 1. Outdoor day camps are restricted to 25 campers per group. Indoor day camps are held to 10 campers per room. Groups of campers must stick with the same group and not mix with other groups.
As to the fate of overnight "sleep-away" summer camp? Because they are tougher to keep kids apart and even tougher to disinfect between each camper's use, the Governor's office has decided to take a wait-and-see approach. Likely we'll hear in mid-June if overnight camps can open for July or August.
Sweet free tours at Hammond's Candies
Hammond's Candies has restarted its free factory tours. This is a fun family-outing where you learn how all those delicious treats including lollipops are made. For now, tours are running Monday to Friday and limited to 10 people per tours. Reservations are required. Get all the details here.
(5/24/20)
Boulder's free Park-To-Park shuttle running for the summer
Boulder's popular free Park-to-Park Is back for summer weekends. The hiker shuttle between downtown Boulder's parking garages and Chautauqua Park and its trailheads operates every 15 minutes from 8 a.m. and 8 p.m. on Saturdays, Sundays and holidays through September 7. Downtown garages are free on weekends, and the bus makes stops at the CU Regent lot and the New Vista High School lot.
New policies are in place to help keep riders safe. The service is using larger buses that normally seat 27, but only 10 riders are allowed on the bus at a time. All passengers will enter at the rear door. Face coverings are required for all passengers. Dogs, strollers and gear are still welcome.
(5/23/20)
Park Meadows gets green light to reopen
Park Meadows Mall has been given permission to reopen immediately for indoor shopping with very long list of new safety procedures. The Mall opens on Sunday at noon. Hours are Monday to Saturday from 11 a.m. to 7 p.m. and Sunday from noon to 6 p.m. Until now, retailers with exterior entrances could operate, but customers could not access stores in the Mall's interior.
We did take a look at the application the Mall sent to Colorado Dept. of Public Health and it indicates about 40% of the mall's retailers indicated they want to open immediately. You will find a bunch of changes to Mall operations, including no tables in the Food Court, directional signage and likely lots of very nice people telling you to keep moving along.
(5/22/20)
Burlington reopens all Colorado stores
Another off-price chain reopened today. Now all Burlington Stores in Colorado have reopened, so you can bet on finding deals on clothing, accessories, home goods and, of course, coats. (Likely winter coats will be deeply discounted after being on store shelves during the eight-week closure). Depending on the store, you may have to wait in line for a short period of time to enter as occupancy requirements may vary. Hours appeal to be 9 a.m. to 9 p.m. daily, but check your specific location for more details.
(5/21/20)
T.J. Maxx & HomeGoods reopen Colorado stores
Off-price retailer T.J. Maxx reopened its Colorado stores (except for the one on Orchard Way in Westminster) as of today. HomeGoods also reopened both its free-standing stores and those attached to T.J. Maxx. Currently, hours are Monday to Saturday from 10 a.m. to 7 p.m. and Sunday from 11 a.m. to 7 p.m. Shoppers can expect to find big discounts (up to 75% off) in the first few days as merchandise has been sitting on shelves for nearly eight weeks and they want to get it all sold.
Marshalls is back in business
Not surprising as it is owned by the same company as T.J. Maxx, but Marshalls opened its doors to in-person shopping today. Store hours are Monday to Saturday from 10 a.m. to 7 p.m. and Sunday from 11 a.m. to 7 p.m. Like T.J. Maxx, Marshalls will likely be deeply discounting merchandise that was in its stores before the March shutdown. Expect some wait times to enter the off-price retailer, but bargain hunters will find terrific deals.
Lamps Plus opens Denver and Westminster stores on Friday
Denver metro area homeowners and renters will have an in-person shopping option again for lighting and home furnishings. Lamps Plus is reopening its two Colorado stores — in Denver and Westminster on Friday, May 22. Both stores will also offer a curbside pick-up service.
(5/20/20)
Aurora to give out free food boxes every week
The city of Aurora plans to distribute 1,000 free boxes of food every week May 20 through August 26 at various locations throughout the city. This mobile food pantry program is part of the city's continuous efforts to provide needed services to the community. You'll find locations, dates and times here. Photo ID or other proof of Aurora residency is required. All Aurora households are eligible. At the first distribution all 1,000 boxes of food were gone in the first hour, so arrive early. Organizers hope to distribute 3,000 boxes at each future event.
Pier 1 files for bankruptcy, stores will liquidate once they reopen
Another retailer bites the dust. Pier 1, best known for its home decor and furniture, has filed for bankruptcy and announced that it will hold clearance sales once store locations can reopen. Stores will likely permanently shutter in early fall. There are four locations in the area: Denver, Lone Tree, Lakewood and Thornton.
2020 Arapahoe County Fair canceled
County officials have decided to cancel the 2020 Arapahoe County Fair that had been scheduled for July 23-26. The county is finalizing details of hosting a limited 4-H competition and a virtual junior livestock auction.
(5/19/20)
Some Nordstrom and Nordstrom Rack stores to reopen in Colorado
Some Nordstrom and Nordstrom Rack stores will reopen to customers for in-store shopping on Thursday, May 21. According to the Nordstrom website this list includes the full-line Nordstrom department store at Park Meadows and Nordstrom Rack locations Park Meadows, Twenty Ninth Street (Boulder), Cherry Creek, Belmar and The Orchard (Westminster) and Foothills Mall (Fort Collins).
The retailer says it will be making updates to stores to help keep customers and employees healthy. Some of those updates include providing face coverings for employees and customers, increasing cleaning and sanitization, modifying the fitting room experience, offering contactless curbside services and keeping tried on or returned merchandise off the sales floor for a period of time.
Free WiFi in Jefferson County Public Libraries parking lots
Free WiFi is now available in the parking lots of all Jefferson County Public Library locations, except Belmar and Conifer. No password is required. Bring your own device from home, select the open WiFi option and agree to the terms and conditions for access. Be sure your device is fully charged and you use the bathroom before coming as all library buildings remain closed to the public.
Kohl's reopens Colorado stores for in-store shopping
Discounter Kohl's has reopened all of its Colorado stores for in-person shopping, returns, store pickup and Kohl's charge payments. Stores will operate limited hours from 11 a.m. to 7 p.m. Do note that dressing rooms are closed temporarily, so you'll have to adjust accordingly. You'll find a list of Colorado stores and their hours here.
Kohl's also will offer dedicated shopping hours every Monday, Wednesday and Friday from 11 a.m. to noon for our customers who are age 60+, who are pregnant or who have underlying health conditions.
(5/18/20)
Sally Beauty Supply reopens all locations except the clearance store
Sally Beauty has reopened all of its Colorado stores as of this morning. Woo-hoo, now you can find your professional hair color and supplies to DIY. According to their store locator, the Sally Beauty Clearance Store remains closed…bummer.
(05/16/20)
You can now get your car emissions tested
AirCare Colorado has resumed emissions testing at 10 locations. But no need to rush over. If your registration is due in May or you have an extension letter, they ask you to wait until June to stop by. Right now wait times can be super long as the facilities have implemented precautions to keep everyone safe. Check here for all the details.
(05/14/20)
Hamilton postponed, but you can see the Broadway company on the cheap
Today, the Denver Center for the Performing Arts announced that the touring production of Hamilton scheduled for an August to October run has been postponed. No new date has been set, but our best guess is some time in late 2021 or 2022 (we hope we are wrong and Denver gets on the schedule sooner).
However, fans of the groundbreaking production will find some consolation in the fact that a filmed version of the show featuring the original Broadway cast including Lin-Manuel Miranda comes to Disney+ starting July 3. A Disney+ subscription costs $6.99 per month and you can cancel at any time. So, you might consider giving the streaming network a try and watch a rapping Alexander Hamilton, Thomas Jefferson and George Washington again…and again…and again.
Belmar reopens on Friday
Belmar, Lakewood's open-air shopping district, reopens for business on Friday, May 15. Initial hours are Monday through Saturday from 11 a.m. to 7 p.m. and Sunday from noon to 6 p.m. You can learn what is open and where to park here.
(05/13/20)
Colorado driver's license offices are open again
You may want to get a haircut first (remember you have to live with that picture for 5 years), but you can now get or renew a driver's license in person All state Driver License Offices (except Trinidad) have reopened. Note it's by appointment only, no walk-ins allowed. Customers can schedule appointments online or by calling 720-295-2965; or 303-205-2335. In addition, all customers are required to wear masks and will be screened with a laser thermometer.
Nordstrom at FlatIron Crossing officially closes June 21, if not sooner
As we reported on May 9 (see our post below), the Nordstrom at FlatIron Crossing is one of 16 locations nationwide to shutter. We now know it will permanently close on June 21, if not sooner. Still no word on if there will be any clearance sales.
(05/12/20)
Denver's plastic bag fees delayed until 2021
You have a lot more time to stockpile reusable bags. The Denver City Council voted to delay the start of a 10¢ fee for single-use plastic bags until July 1, 2021. Reused bags are considered less sterile, so many retailers have asked customers to stop using them temporarily, even though they are better for the environment. Read Bryan's original post on what you need about know about the plastic bag fee…when it does go into effect.
(05/11/20)
Gordmans will open to hold a going-out-of-business sale
Stage Stores, Inc., the company that owns Gordmans department stores (locations in Littleton, Thornton and Colorado Springs) has filed for bankruptcy. However, Stage says it will reopen stores and hold liquidation sales at the same time it solicits bids from buyers to keep the company running. We're not sure if Colorado stores will reopen on May 15, May 28 or June 4. You can check this website for updates.
Bottom line: when Gordmans does reopen, you can expect to find big deals and lower prices on brand-name apparel and home decor as it winds down operations. The company adds it expects to honor existing customer programs, including gift cards and returns, for the first 30 days after a store reopens.
(05/10/20)
Joann and Michaels stores reopen
Fabric and craft stores are starting to open their doors. On Sunday, Joann stores began allowing in-store shopping. Operating hours vary by location. Some are open from 10 a.m. to 6 p.m., others from 2 p.m. to 6 p.m. So be sure to check the Joann store locator for current hours before heading over. Likewise Michaels stores are also open for in-store shopping. Most locations are opening at 10 a.m., but customers should check here for the most up-to-date hours.
Habitat For Humanity ReStore welcomes back shoppers
Bargain hunters can find discount furniture, appliances, cabinets, flooring, tile, light fixtures and more at Habitat For Humanity ReStore. All four metro locations are open Tuesdays to Saturdays from 10 a.m. to 4:30 p.m. Be sure to read the latest store policies here. Note: They are NOT accepting cash as payment until further notice.
(05/09/20)
arc Thrift Stores are open
arc Thrift stores and donation stations are now open daily from 10 a.m. to 6 p.m. Stores offer extended hours for those 65+ or with disabilities Monday through Friday from 9 a.m. to 10 a.m.
Sweet Tomatoes won't reopen its restaurants
On Thursday, May 7, the parent company of Sweet Tomatoes announced it is closing all of its restaurants permanently. Because the FDA has put out recommendations to health departments across the country that include discontinuing salad bars and buffets for the foreseeable future, the concept of an all-you-can-eat salad bar with multiple self-serve stations, was not going to work. There were four locations in the metro area.
Ulta and Kohl's to start reopening stores…Just not yet in Colorado
Both Ulta Beauty and Kohl's have announced the reopening of select stores starting Monday, May 11, but Colorado isn't on the list for the first phase of either retailer. A majority of reopenings are taking place in Arkansas, Georgia, Montana, Nebraska, Oklahoma, Tennessee, Texas, Utah, where local/state guidelines have already been relaxed for a few weeks. Additional openings will follow along a phased timeline in the next two to four weeks.
Nordstrom closing FlatIron Crossing store
Nordstrom plans to permanently close its store inside FlatIron Crossing in Broomfield. This is one of 16 full-line stores across the country that close. While the store currently remains open for curbside pickup. expect it to shutter by August. No word on if there will be some sort of going-out-of-business sale, but as there are other six other Nordstrom locations in Colorado, it may be that merchandise is simply transferred to other stores or Nordstrom Rack.