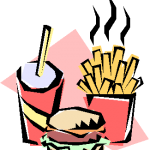 The tags are still available at select locations, through January 31. Call ahead to ensure availability. This offer definitely won't leave you cold…well, maybe just a bit frosty. Want to get a FREE Jr. Frosty every time you visit Wendy's in 2020? (Even more cool, this annual offer supports a very important cause: Helping kids find a good, loving family to call home. Eighty-five percent of the proceeds benefit the Dave Thomas Foundation for Adoption.)
All you have to do is purchase a cool Frosty Key Tag for just $2 at participating locations.
You can also purchase them online. (Note: There is a $1.50 shipping charge — for up to 20 tags in a single order.)
The tags are available for a limited time, while supplies last. They often sell out quickly, so don't wait too long to get one. Otherwise, you really will be left in the cold on this bargain.
Then, every time you visit Wendy's in 2020, flash your Frosty Key Tag and get a Jr. Frosty FREE with any purchase.
The offer is limited to one per transaction, per visit, per key tag. The deal pays for itself in just a few visits. If you frequent Wendy's often, you'll definitely enjoy lots of sweet savings before ringing in 2021.
It might be a wise investment to buy one for each family member for maximum savings.
Hungry for more food deals?
Sunday, June 7, 2020
Monday, June 8, 2020
Tuesday, June 9, 2020
Wednesday, June 10, 2020
Thursday, June 11, 2020
Friday, June 12, 2020
Saturday, June 13, 2020