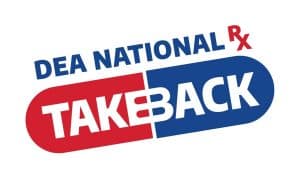 It's never a good idea to keep expired or unused medication around the house, but what do you do with them? Well, National Prescription Drug Take-Back Day on Saturday, October 23 offers an opportunity to safely discard them for FREE. Bring any over-the-counter or prescription medication for proper disposal to any one of the drop-off sites throughout the Front Range from 10 a.m. to 2 p.m.
Find sites by clicking on the "Collection Site Locator" link on the event website.
You'll find a variety of locations from grocery stores such as King Soopers and Safeway to police department stations.
However, the following items cannot be accepted: needles & sharps, mercury thermometers, oxygen containers, chemotherapy/radioactive substances and pressurized canisters.