Story by Michelle Jackson. It's crazy how many free and cheap things there are in Denver to enjoy and even though housing is expensive here, I've been able to live the same quality of life while spending a lot less on all of the activities that matter to me. One of the areas that I spent a lot of time focusing on was how to enjoy all of the amazing new restaurants in town, socialize, and have fun without going broke. Don't think it's possible? It totally is!
Here are three strategies that I use to enjoy happy hours in Denver without going broke and some of the happy hours that I recommend checking out.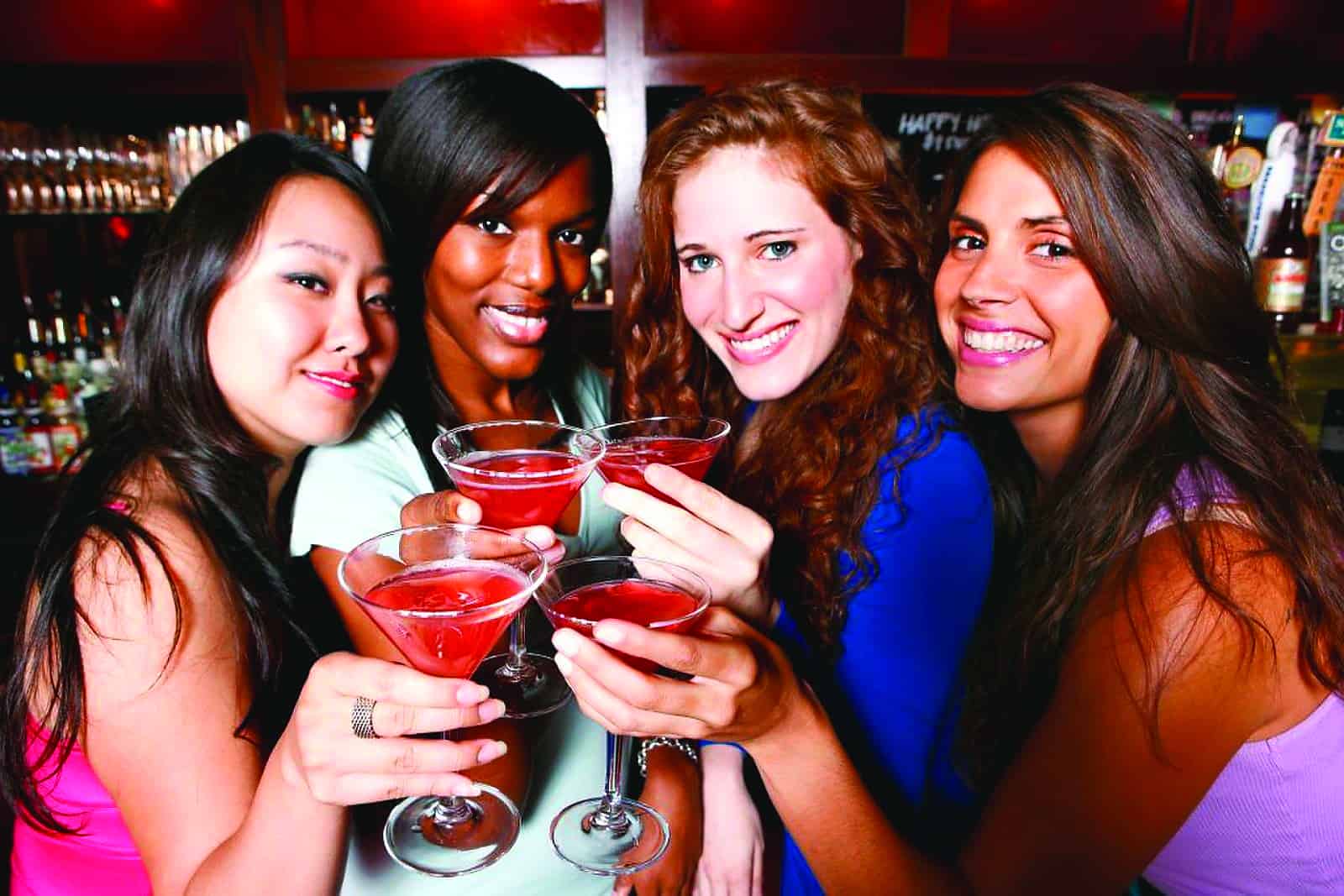 Tip #1
Get in the habit of checking the restaurant website before arrival. I do this so that I can get a feel for what I would like to order and how much I'm likely to spend. I also factor in my tip at the same time.
Tip #2
Attend happy hours that happen on slower days. I've found that sometimes the restaurant may throw in an extra treat for some guests. Also, it's sometimes easier to enjoy a new restaurant when it's quiet.
Tip #3
Subscribe to the restaurant's newsletter. In the event that you're checking out a restaurant that is new to you, signing up for their newsletter may be the best way to unlock coupons for free entrees or even a free meal.
8 Cheap Denver Happy Hours
1999 Chestnut Place, Denver, 80202
Daily Happy Hour: 2:30 p.m. to 5:30 p.m. or 8 p.m. until Close
Located in a beautiful old firehouse two blocks from west of Union Station, Woodie Fisher is a must visit for every frugal foodie. I can't rave enough about this place. The food is incredible. The last time I visited, I had the wagyu tartare for $6 bucks. It was so delicious. And, I couldn't believe that it was so cheap given the quality of the food.
I had to resist the urge to run through the streets and shout out Woodie Fisher's praises while drinking my $5 glass of wine. My friend who enjoys beers grabbed a $3 Moontucky.
If wagyu tartare is not your thing, and I totally get it, order the $4 chicken wings instead.
1539 17th St., Denver, 80202
Happy Hour: All night Monday and 3 p.m. to 6 p.m. Tuesday through Sunday
Living as far away from the ocean as we do, many Coloradans grow up a little leery about the seafood that we're getting. The question about the quality always comes up. Jax Fish House and Oyster Bar provides high quality seafood at ridiculously affordable prices during its happy hours.
And, clam shooters for $3 dollars.
Whenever I go to Jax, I typically go to the downtown location, a block from Union Station. A normal order for me would include peel and eat shrimp for $7, hush puppies for $5, or $1.75 oysters on the half-shell.
1165 S. Broadway, #104 Denver, 80210
Happy Hour: Tuesday-Friday 4 p.m. to 6 p.m.
For those of you who are eating less meat, or if you're living a meat free lifestyle the newest plant forward restaurant in Denver, Somebody People, should be on your happy hour list. Now, I must say that they're food offerings are oddly slim on the happy hour menu, but their drink offerings aren't. However, the regular menu is pretty affordable.
Grab a $5 serving of hummus, share a $9 serving of potatoes, and some olives with a $5 glass of wine and enjoy hanging out with your friends.
2463 Larimer St., Denver, 80205
Happy Hour: Monday-Friday 3 p.m. to 6 p.m.
No happy hour list for the city of Denver would be complete without a restaurant that serves delicious tacos. With that in mind, I love going to Los Chingones. It has several locations throughout town but the location that I'm going to talk about is the RINO location.
What I love about this location is the rooftop patio. There is nothing better than hanging out in the sunshine, drinking a great margarita and eating delicious tacos.
What I love about the happy hour at Los Chingones is that everything is priced at $5 an item which makes ordering super simple.
233 East 7th Ave., Denver, CO 80203
Happy Hour: All Night Monday, Tuesday to Friday 4 p.m. to 6 p.m., Saturday & Sunday 2 p.m. to 6 p.m.
I continue to be puzzled by the fact that so few people know about the Vesper Lounge. The name is also a nod to James Bond. Whether or not you're a fan of James Bond, I'm convinced you'll become a fan of Vesper Lounge.
Vesper has a real neighborhood bar feel to it but with surprisingly tasty food. The snacks range in price between $2-$4 dollars an item. The wings are the most expensive option priced at $10. Some of the standout items on the menu include the falafel sliders, gyro sliders, and pork belly lettuce wraps.
145 N. Broadway, Denver, CO 80223
Happy Hour: Ends at 5 p.m. daily (it's called "The Happiest of Hours")
One of the happiest days that I had last year, was finding out that Postino was opening a location on Broadway. I fell in love with the first location years ago over a bottle of wine and hearty serving of bruschetta that I split with a friend for a measly $25.
The Board and Bottle combo is still offered every Monday and Tuesday and I can't wait to hang out with a friend and talk about life, love, and all the rest at the new location.
Enjoy $5 glasses of wine and split a serving or two of snacks during your happy hour.
3301 Tejon St., Denver, 80211
Happy Hour: Referred to as Hora Loca 3:30 p.m. to 5 p.m.
I was first introduced to this amazing spot during a Visit Austin promotion. The city of Austin had collaborated with Senor Bear to cater their Denver-focused Visit Austin event. That was the best day ever. I ate and drank my weight in free delicious food and have been hooked on Senor Bear every since.
This restaurant is one of my favorite restaurants in Denver. The overall vibe, the food, the drinks, and the decor make it a must visit for your next happy hour.
Enjoy freshly made chicharrones for $3, arepas at a measly $3, or a $4 seafood tostado.
Get in my belly.
300 S. Logan St., Denver or 3801 W. 32. Ave., Denver, 80211
Happy Hour: Well…technically…they don't have a designated happy hour.
But, sometimes a giant basket of really well made chicken wings is just what the doctor ordered for happy hour.
And, for those of you who don't eat meat, they have seitan wings for you. I lived in upstate New York for several years and wings were a "thing." I couldn't get enough of them.
It's nice to see that Denver finally has embraced the wing craze.
For the past 8 years, Michelle Jackson has been working on a long-term debt-freedom journey and have paid off over $60,000 in debt. As the founder of the website and podcast Michelle is Money Hungry, she spends a lot of time exploring how you can live your best life for less.