The Streets at SouthGlenn hosts a series of FREE summer "Dancing in the Streets" concerts on select Wednesday nights from 6:30 p.m. to 8 p.m. at Commons Park. Come early to do a little shopping, bring a chair or blanket, pick up something "to go" from one of SouthGlenn's restaurants or eateries and get ready to dance the night away. Here's the 2019 concert line-up: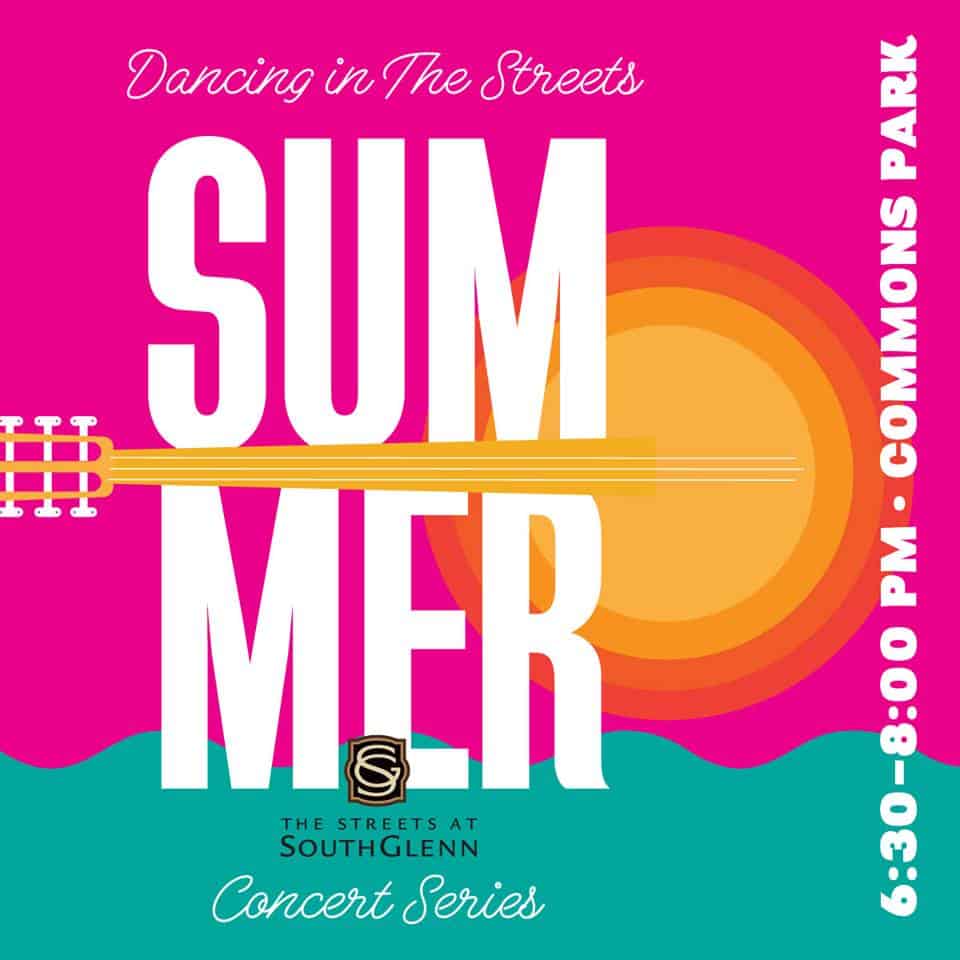 June 26 — Tunisia (old school to current hits)
July 10 — Rapid Grass (modern, acoustic Colorado mountain music)
July 24 — Montage (mix of current and R&B classics)
August 8 — Hazel Miller
August 28 — That Eighties Band
Any questions? Contact guest services at 303-539-6471. S. University Blvd. and Arapahoe Rd., Centennial.
More Summer Music
Streets of Southglenn
6991 South Vine Street
Centennial, CO 80122
303-539-7141