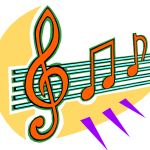 Sounds of Southlands, the outdoor retail center's summer concert series is switching it up to a drive-in format this summer. Concerts are scheduled for every Thursday, July 9 to August 6, from 6 p.m. to 8 p.m. You can listen to the bands while staying safely in or near your vehicle. This year's series will require tickets and there will be a per car fee.
Tickets went on sale for the first concert on July 1 and will become available weekly for each band. A limited number of tickets are available for each concert.
Organizers request a $15 donation per vehicle (maximum 6 people per vehicle) with all proceeds donated to Food Bank of the Rockies. You can find a link to buy tickets to the next concert here.
Concerts will be held in the parking lot on the corner of S. Southlands Pkwy. & E. Plaza Avenue on the west side of Ted's Montana Grill. Enter Sounds of Southlands parking area at E. Plaza Avenue
The parking lot opens at 4:30 p.m.
Select Southlands restaurants will be available for curbside pickup and delivery right to your car.
Sounds of Southlands — Drive-In Edition 2020
July 9 — Tunisia
July 16 — Soul X
July 23 — Set Sail
July 30 — Soul School
August 6 — Mannequin
Southlands is at E-470 and Smoky Hill Road, Aurora, 303-627-5000.
More Summer Music