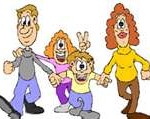 This isn't the cheapest game in town, but if you're a fan of pinball and arcade video games, check out the Rocky Mountain Pinball Showdown & Gameroom Expo on Friday to Sunday, June 8 to 10 at the Denver Marriott South at Park Meadows. Play hundreds of pinball and arcade games, participate in tournaments for all ages and skill levels, talk shop with the pros and buy and sell machines from exhibitors.
This festival attracts collectors, hobbyists, the best players in the world and those who just want some gaming fun. Show hours: Friday — 11 a.m. to 11 p.m., Saturday — 10 a.m. to midnight and Sunday — 10 a.m. to 5 p.m.
Experience the sights, sounds, and excitement of hands-on games. Play hundreds of games for fun, or compete in pinball and arcade tournaments for all ages and skill levels with trophies, cash or prizes.
It is like the comicon for pinball, retro console, classic arcade video! Gameroom exhibitors of all types of games, parts, and collectibles are under one roof at this once-a-year festival for you to play, buy and sell. If they are a major name in pinball and arcade gaming, they are here.
Meet and play games with visitors from a galaxy far, far away noon to 4 p.m. on Saturday and Sunday. The only game taking quarters, the pinball Monster Bash in the event lobby has all proceeds from play donated to St. Jude Children's Research Hospital.
Meet pinball designers Barry Oursler and Eric Meunier. Oursler is the designer of much-loved games, including Jackbot, Pin-Bot, Doctor Who, Dirty Harry, Comet, Space Shuttle, Cyclone, and more. Meunier did the engineering on The Hobbit and the design on the latest Jersey Jack Pinball release, Pirates of the Caribbean.
You can hear Jersey Jack Pinball stories and developments straight from founder Jack Guarnieri. Josh Kugler from the new company American Pinball will discuss the making of its new pinball machine master of mystery, Houdini.
Visual pinball designer Scott Wickberg gives you the tools to go home and make a custom pinball table. Curious about how games work? Join the pinball engineering workshop hosted by Mark Gibson with hands-on learning.
Admission which includes unlimited free games is $33 per day for adults ($85 for a 3-day pass), $15 per day for kids 7-12 ($35 for 3-day pass) and kids 6 and younger get in free. 10345 Park Meadows Dr., Lone Tree.