Founded in 1993, Left Hand Brewing got its name from Chief Niwot (meaning left-handed), an Arapaho chief who wintered his tribe in the Boulder Valley area of Colorado. Since its creation, the brewery has continued to uphold its core values to cultivate long-term service and passion for both their brews and their community.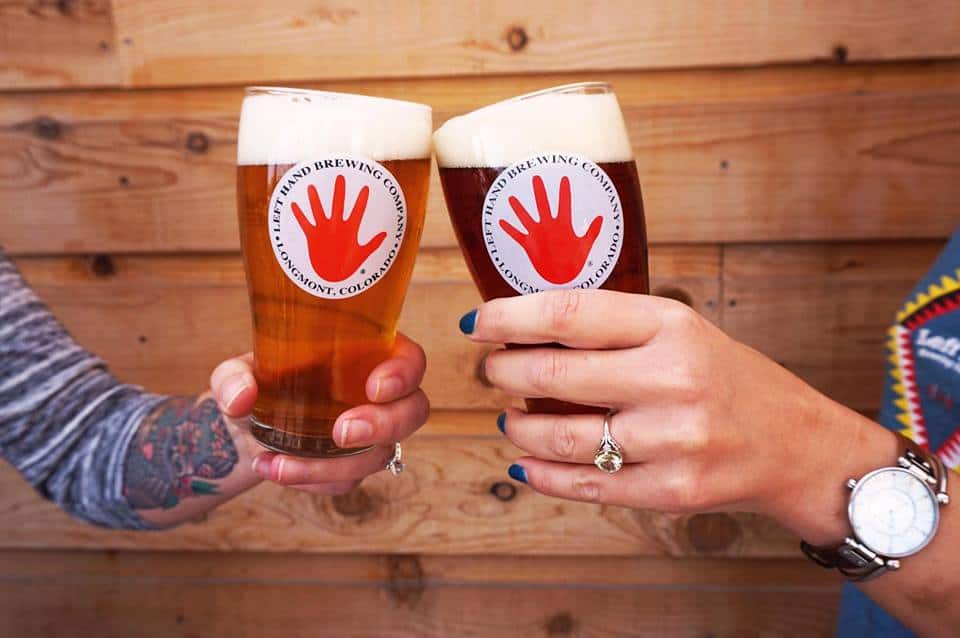 Proudly employee owned and independent, Left Hand is also known for its foundation, which supports arts and cultural activities, medical research, housing projects, community support groups, and includes an emergency response team.
You can often find live local music and other events happening at the brewery. Check their Facebook page or their website for a full list of their events.
Main Taproom, 1265 Boston Ave., Longmont, 303-772-0258.
Beer Garden, 1245 Boston Ave., Longmont, 303-772-0258.
Here are some of their upcoming free or cheap events:
Craft Yoga
Wednesdays through July 27
6 p.m. to 7 p.m.
Beer Garden
FREE
Live Music: Seeing Stars
Friday, June 24
5 p.m. to 8 p.m.
Beer Garden
FREE
Summer Movie Series: The Sandlot
Saturday, June 25
9 p.m. to 11 p.m.
Beer Garden
$0 – $10
Bring a blanket and snacks for this movie showing. $10 tickets for those 21+ include a pint draft, $5 tickets available for ages 12 -20, and free for those under 12. Get your tickets here.
Live Music: Scott Von
Sunday, June 26
4 p.m. to 6 p.m.
Main Taproom
FREE
Live Music: Pretty in Punk
Saturday, July 2
5 p.m. to 6 p.m.
Beer Garden
FREE
Live Music: Then I Fly
Saturday, July 2
6 p.m. to 8 p.m.
Beer Garden
FREE
More events at local breweries
Saturday, June 25, 2022
Sunday, June 26, 2022
Monday, June 27, 2022
Tuesday, June 28, 2022
Wednesday, June 29, 2022
Thursday, June 30, 2022
Friday, July 1, 2022