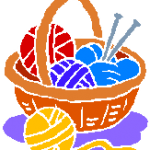 For all things yarn, check out the Interweave Yarn Fest, Thursday to Sunday, April 30 to May 3 at Embassy Suites in Loveland. Yarn Fest workshops are expensive, but entrance to the Marketplace is $10 per day (purchased at the door). Browse aisles stocked with with high end fibers, yarns, and tools for knitting, spinning, weaving, crochet, and more! Plus, find handmade gifts for your friends and family (and yourself), all under one roof.
Marketplace admission also includes access to Fiber Spotlight Pavilion demos which are right on the show floor. Learn fun tricks and techniques for your next project during 30-minute demonstrations.
The Marketplace is open Thursday, Friday & Saturday from 10 a.m. to 6 p.m. 4705 Clydesdale Pkwy., Loveland.