If you love and appreciate FREE food (and who doesn't?), you're in for an exciting Tuesday this week. As seasoned bargain hunters, we've never seen a giveaway this amazing from any fast-food chain, especially from one as popular as Taco Bell. The restaurant is giving away nearly $9 worth of complimentary food and drink, so expect a huge turnout.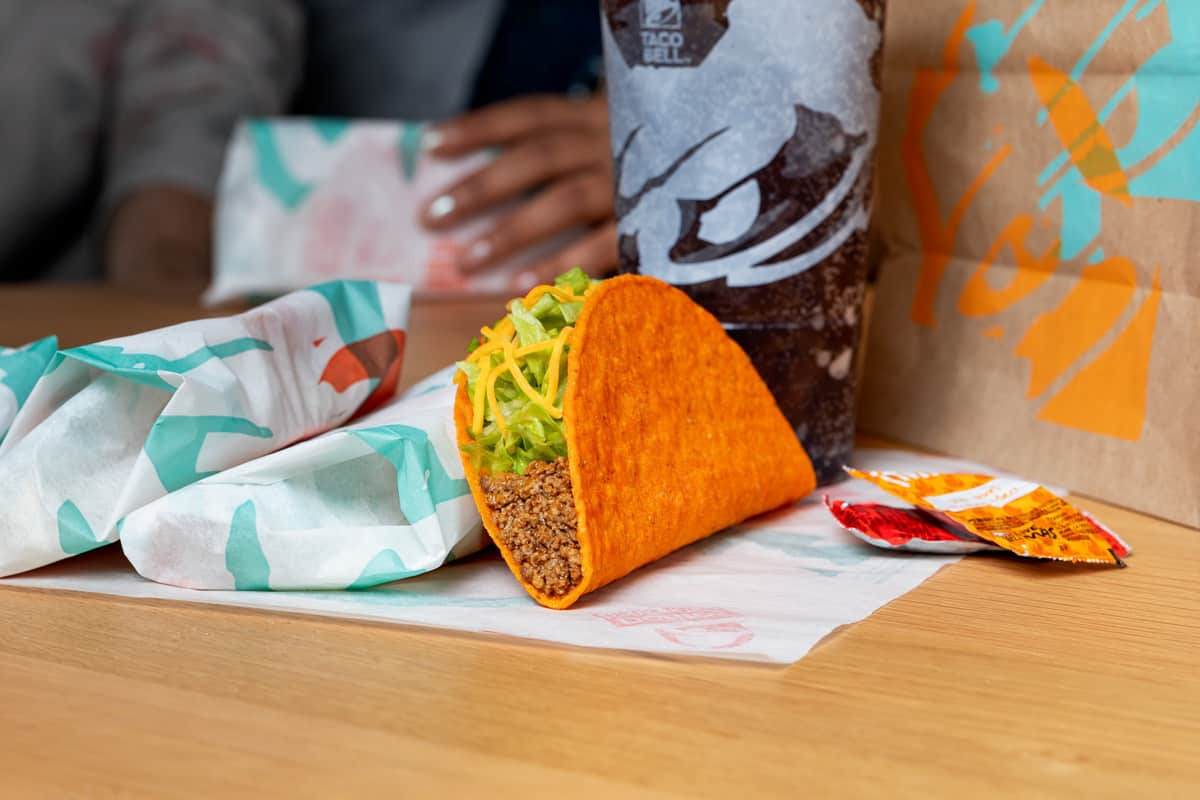 On Tuesday, June 30, get a $5 Chalupa Cravings Box for FREE as a Taco Bell account holder at participating locations. Make sure to register for an account beforehand and download the app now. No purchase necessary.
The $5 Chalupa Cravings Box includes the following:
Chalupa Supreme (reg. $3.19)
Beefy 5-Layer Burrito (reg. $2.49)
Crunchy Taco (reg. $1.29)
Cinnamon Twists (reg. $1)
Medium Fountain Drink (reg. $1.89)
Regular prices may vary by location.
It's an even better deal because there's about $9 worth of food and drink in the value meal box.
The offer is valid for one complimentary $5 Chalupa Cravings Box, per registered user/account — while supplies last. That means each family member will need to have or create their own Taco Bell account, in order for each person to snag their own box at no cost.
The promo is only available for pay ahead orders for drive-thru pick-up made via Taco Bell's website or app.
The offer is not valid in-restaurant for walk-up customers.
For complete promo details, click here.
Hungry for more food deals?
Friday, December 8, 2023
Saturday, December 9, 2023
Sunday, December 10, 2023
Monday, December 11, 2023
Tuesday, December 12, 2023
Wednesday, December 13, 2023
Thursday, December 14, 2023