Lobster lovers will definitely want to "clamp down" on this freebie from Red Lobster. In honor of National Lobster Day, the seafood chain is celebrating the food holiday in an unexpected way. It's not often you think of pizza, when you're craving seafood.
Lobster & Langostino Pizza has been on its menu for awhile, but the dish is still "new" to many customers. The unique pie is served as a traditional pizza with mozzarella, fresh tomatoes and a sprinkling of sweet basil, but, instead of the usual pizza toppings, it's covered in Maine lobster, Norway lobster and langostino.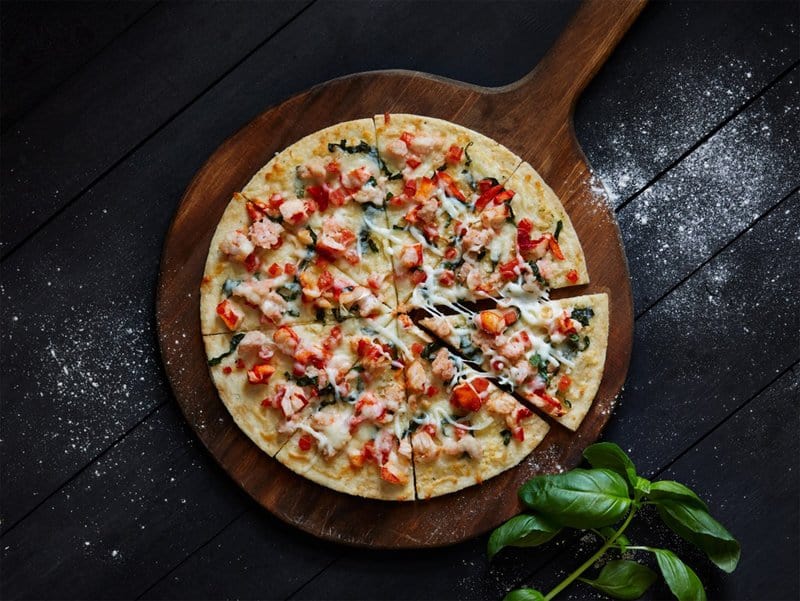 On Tuesday, September 25, get a FREE order of its popular Lobster & Langostino Pizza with the purchase of two adult entrées at participating locations. The offer is not valid with any other discounts or coupons.
The pizza regularly sells for about $15, so the savings are worth catching for hungry bargain hunters. It's not often you hear "FREE" and "lobster" in the same sentence, right?
The offer requires this coupon, which you can print or show on a mobile device.
Hungry for more food deals? Find them here:
Monday, December 11, 2023
Tuesday, December 12, 2023
Wednesday, December 13, 2023
Thursday, December 14, 2023
Friday, December 15, 2023
Saturday, December 16, 2023
Sunday, December 17, 2023