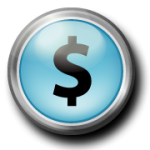 Make tax time pay. This year, Tax Help Colorado will operate 23 free tax sites across Colorado, most of them on community college campuses. Individuals and families with household incomes of less than $54,000 qualify for help in preparing and filing tax returns. Many families are also eligible to receive valuable tax benefits such as the earned income tax credit and child tax credit. Those with busy schedules (and admit it, that is most of us, can take advantage of a "Drop-Off" service.
Instead of waiting for someone to finish preparing your return, you can "drop off" your tax information and pick up your completed return the following week. Basically, volunteers collect all your tax documents. Then your return is completed. When you return to the tax site, you review the return and then it gets filed electronically. This means less time waiting with the same great service.
The FREE service, which is quick and confidential, is offered by IRS-certified college students. Front Range locations include: Aurora Central High School, Front Range Community College in Brighton, Adams City High School, Community College of Denver, Emily Griffith Technical College, Global Leadership Academy, Metropolitan State University, Thrive Church in Federal Heights, Red Rocks Community College in Lakewood, Thornton High School, Front Range Community College in Westminster, Front Range Community College in Fort Collins and Morgan Community College in Fort Morgan.
You'll also find free tax site locations in Alamosa, Colorado Springs, Fort Lupton, Greeley, La Junta, Lamar, Pueblo, Sterling, Trinidad, Wray and Yuma. Days and times vary so it pays to visit the Tax Help Colorado site (which has directions and maps you can print) or call 2-1-1 (it's free). You'll also want to check the site for a list of what forms and records to bring.