This is the final weekend. Don't miss out! 'Tis the season to be shopping at the Fetch Holiday Markets. Remember, the Denver Flea? What about last year's Union Station Holiday Market? Now, they are one in the same, just with a new name — Fetch — and ready for another unforgettable season, this winter at the Denver Sports Castle. You'll want to buy your tickets now! Why? For a limited time, get $24 in prizes during the Fetch Holiday Market ticket online-sale (essentially you're MAKING money — which we love at MHOTC).
For three weekends, that ginormous building on Broadway will be your home for all things holly-jolly. This is so much more than shopping, though. Fetch is filling it with festive drinks, activities and everyone on your list. It's going to be the kind of Christmas party you wish your company could throw — with hundreds of makers, artists, creators and YOU.
Market Dates are:
Weekend One: Saturday, November 30 (10 a.m. to 6 p.m.) & Sunday, December 1 (10 a.m. to 5 p.m.)
Weekend Two: Friday, December 6 (6 p.m. to 10 p.m.), Saturday, December 7 (10 a.m. to 6 p.m.) & Sunday, December 8 (10 a.m. to 5 p.m.)
Weekend Three: Friday, December 13 (6 p.m. to 10 p.m.), Saturday, December 14 (10 a.m. to 6 p.m.) & Sunday, December 15 (10 a.m. to 5 p.m.)
Tickets are $5 for a one-weekend pass (valid all days that weekend) or $10 for a Fetch Pass (all access, all days, all weekends). Children 12 and under are free. Tickets are available at the door, but Mile High Cheapskates want to save, so purchase online to get pre-sale deals (and as a bonus, a shorter entry line).
a one-year 2020 subscription to 5280 Magazine (a

$14 value

)**
a $10 Milk Market gift card (the food hall in Dairy Block, the LoDo micro-district where you'll find Fetch Shop)**
Do the math. You are making money on this deal!
In case you need more encouragement, Fetch Holiday Markets will have more than 200 vendors every weekend covering all four stories of the Sports Castle. Many are Colorado makers, others are from across the U.S. Shoppers will find apparel, jewelry, accessories, pet products, decor, art, food, toys, small-batch beverages, CBD, self-care products, outdoor adventure gear and more.
There will be four (count 'em four) bars including a Speakeasy from local favorite The Family Jones, with cocktails created by one of Denver's best mixologists. Also on hand will be Breckenridge Brewery, Stem Cider, Teakoe Canned Teas and GT Kombucha.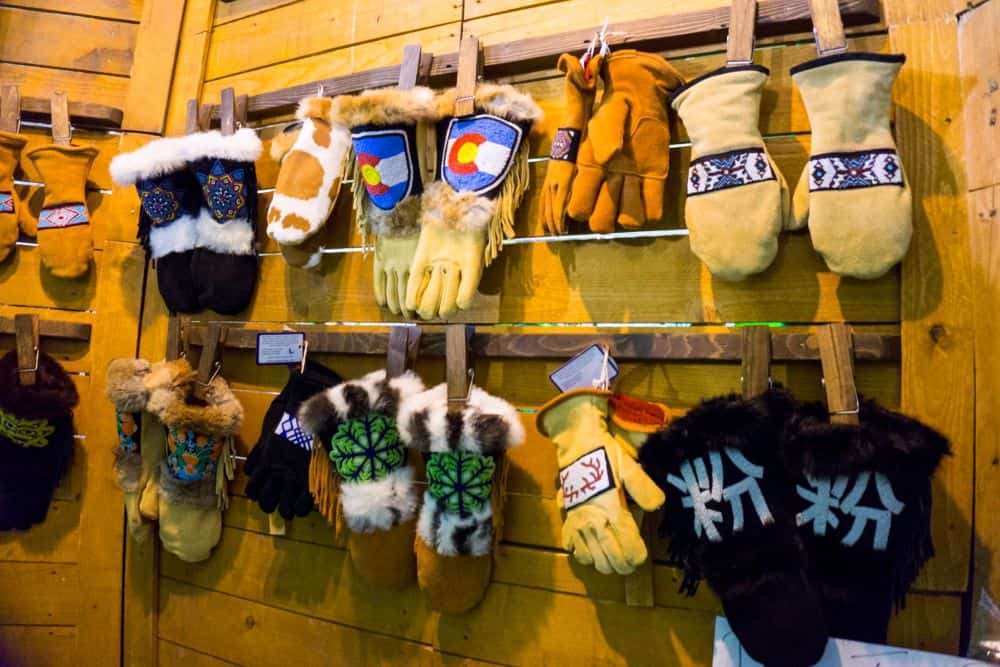 But wait…there's more! Fetch will hold a huge raffle. Prizes will include gift cards and packages from local restaurants, breweries, fitness studios, museums and entertainment venues. Winners chosen every single weekend.
Tickets are $1 each (you get to put your ticket in the raffle for the prize you want) and a portion of proceeds go to Youth on Record, a nonprofit that inspires at-risk youth to see the potential for a better life.
Locals know that parking at the Sports Castle can be challenging, but lot and metered parking is abundant around Broadway. And, if you plan on drinking, or just don't want to deal with traffic, organizers highly recommend using Lyft, Uber or public transit.
**Here's the fine print: The 5280 subscription will begin next year — delivery details submitted at check-out. Milk Market cards are available for pick-up at the Dairy Block table at Fetch Markets. You will receive an email with additional details the week of the events. You get one Milk Market card for every ticket purchased. By accepting the offer, you are agreeing to receive promotional and marketing emails from Dairy Block and Fetch Markets.
1000 N. Broadway, Denver.