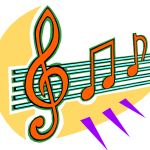 Tiny Tots has been introducing children age 7 and under to orchestral music for a more than quarter of a century. Children "inside" the orchestra are literally surrounded by professional musicians who play familiar melodies. Performances are Saturday, August 6 & Sunday, August 14 at Conservatory Green Park, Sunday, August 7 at Denver Botanic Gardens Chatfield Farms and Saturday, August 13 at Redstone Park in Highlands Ranch.
There is a choice of two times — 9:30 a.m. or 10:45 a.m. — for each date.
"Meet The Instruments" encourages children to move, shake, and dance their way through an orchestra party – with highlights from each orchestra family, unique instruments, opportunities to sing and play along (don't worry, no instruments required!), and a fun mix of new and familiar music.
Grab your sunscreen and enjoy a journey around the orchestra, meeting each instrument up close in these fun outdoor musical events!
Music selection, program design, and scripting are all geared to connect young children with music.
These programs include a 45-minute immersive orchestral performance and meet and greet time with the musicians.
Admission is $12 (get tickets here) for anyone over the age of one and FREE to those who can't afford it.
If you cannot afford the ticket price and want to request discounted or free tickets, fill out this form.
More Kidcentric Fun
Thursday, August 18, 2022
Friday, August 19, 2022
Saturday, August 20, 2022
Sunday, August 21, 2022
Monday, August 22, 2022
Tuesday, August 23, 2022
Wednesday, August 24, 2022
Thursday, August 25, 2022
Friday, August 26, 2022
Saturday, August 27, 2022