Easter may be April 17, but several churches and community groups are hosting Easter Egg Hunts the weekend prior. That means young egg seekers can participate in multiple hunts this year, honing their egg finding skills to perfection. Events are FREE unless otherwise noted and listed alphabetically. If you know of any hunts we've missed, please email news@milehighonthecheap.com.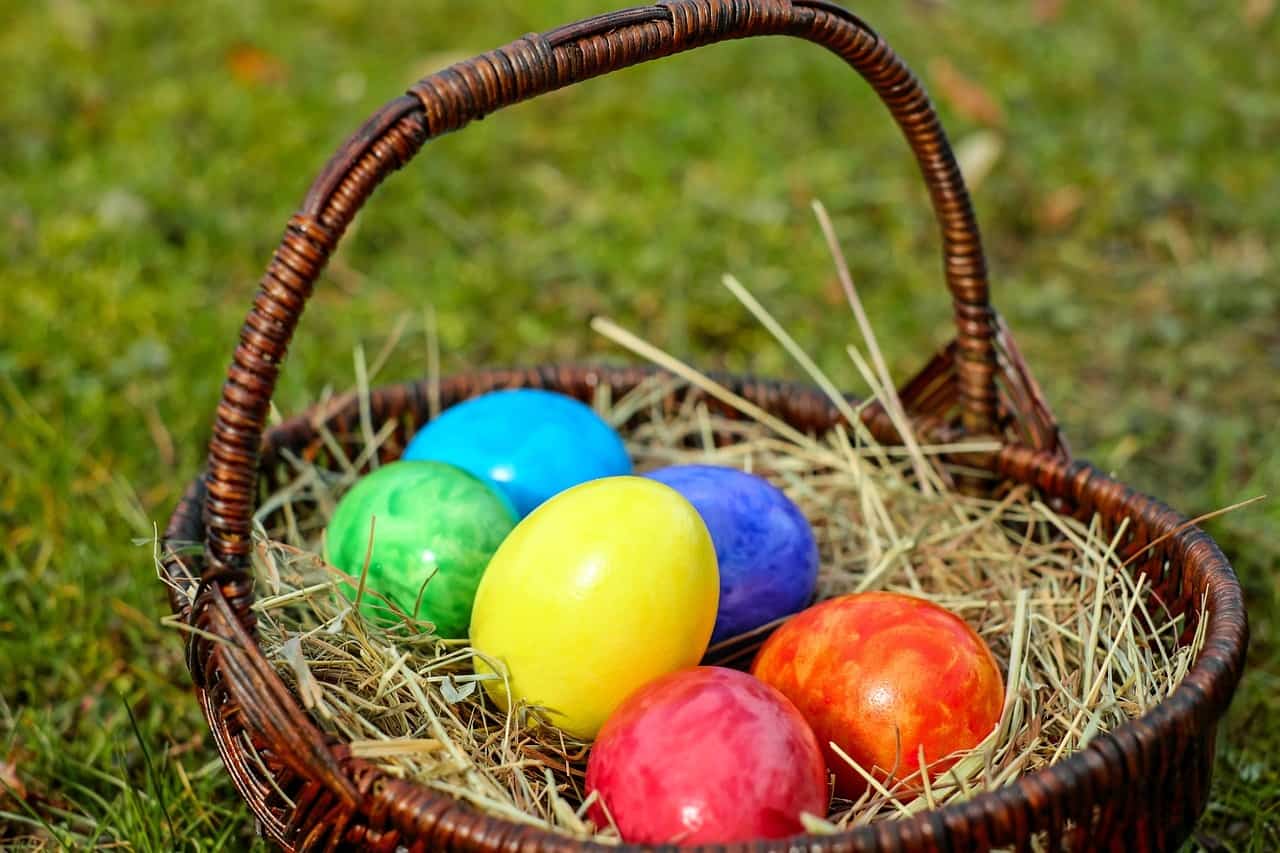 Saturday, April 9
Arvada
Arvada Vineyard Glow In The Dark Easter Egg Hunt, 10 a.m. to noon. Fun morning of games, crafts, prizes and of course, Easter eggs. There will be timed hunts for different age groups. Bring your child in something that will glow under black lights (and if being the dark makes them nervous, have them bring a flashlight). And don't forget that basket for collecting eggs! 5855 Wadsworth Bypass, Bldg. B., Arvada.
Aurora
Mississippi Avenue Baptist Church Egg Hunt, 2 p.m. to 4 p.m. Food, games, fun and egg hunt. 13231 E. Mississippi Ave., Aurora.
Brighton
Brighton Rec Center Egg Dash, noon to 1 p.m. Easter Bunny hops in at noon. Thousands of eggs filled with candy and prizes. Egg Hunt starts at 12:15 p.m. At 12:45 p.m. a helicopter drop starts the second hunt! Activities and treats. Held outdoors so dress appropriately. 555 N. 11th Ave., Brighton.
Castle Rock
Castle Rock Special Egg Hunt, 11:30 a.m. For kids of all ages and abilities, especially those with special needs. There will be egg hunts (25,000 eggs!) designed for the hearing, vision and mobility impaired, as well as age-specific traditional egg hunts. Held at Philip S. Miller Park, 1375 W. Plum Creek Hwy., Castle Rock.
Denver
Central Park Egg Scramble, 10 a.m. to 11:30 a.m. Held at Runway 35 Park. Sponsors booths with goodies, an egg scramble, an Easter Bunny and more. Scramble is broken into two different age groups. The first scramble starts at 10:15 a.m. and is for children ages 0-5 (parents are allowed in the scramble area). The second scramble will begin at 10:30 a.m. and is for the age group 6 and older (parents are not allowed in the scramble area for this age group). Make sure to bring your own basket to collect eggs.
Hard Rock Cafe Breakfast with Bunny, 9 a.m. to 10:30 a.m. Breakfast buffet (scrambled eggs, bacon, sausage, home fries, pancakes, assorted pastries and desserts), Easter Egg Hunt and photos with the Easter Bunny. Adults: $24. Kids: $16. (Tax & gratuity included.) Reservations required. 500 16th St., Denver.
Riverside Church Easter Egg Hunt, 10 a.m. to 11:30 a.m. Held in Jefferson Park for games, an egg hunt, and a photo op with the Easter Bunny. W. 23rd Ave. & Clay St., Denver.
Englewood
Eggstremely Spring Festival, 10 a.m. to 2 p.m. Family fun in Belleview Park. Come for an egg hunt at 10 a.m. and stay after to enjoy local vendors, crafts for all ages, games, garden seed giveaway, food trucks, and more. 5001 S. Inca Dr., Englewood.
Glendale
Glendale Easter Eggstravaganza, 10 a.m. sharp! Egg hunt at Infinity Park Turf Field. Three age groups: 0-3, 4-6, 7-12. Only one parent allowed in egg hunt area for children under the age of 7. No parents allowed with children age 7+ in hunt area. Show up early to enjoy the activities. Parking is in P1 at NE corner of Kentucky & Cherry. 4599 E. Tennessee Ave., Glendale.
Littleton
Foothills Bible Church Easter EggStravaGanza, 9 a.m. to 1 p.m. Held outside on the church campus. Egg scavenger hunt with 12 locations to claim eggs, an Easter Jam interactive show (every child will receive a special golden egg at the end), bounce toys, food trucks and more. Two egg scavenger hunt reservation slots. If you sign up for the first hunt and are not able to collect all the eggs before the Easter Jam show, you can finish after. Families who sign up for the second hunt should arrive by 10 a.m. to enjoy the show and hunt afterward. 6100 S. Devinney Way, Littleton.
South Fellowship Church Glow-in-the-Dark Easter Egg Hunt, 10 a.m. to noon. Games, snacks, and Glow-in-the-Dark Easter Egg Hunts will be happening every 20 minutes. Open to the community. 6560 S. Broadway, Littleton.
South Sub Church Egg Hunt, 10 a.m. to noon. Fun games, food, music, and prizes for kids and families. Age-appropriate egg hunts. 7275 S. Broadway, Littleton.
Longmont
Easter Egg Hunt in Roosevelt Park, 11 a.m. to 2 p.m. Egg hunt begins at noon. Stay for free photos with the Easter Bunny and playing in the park. RSVP's are required for each child who is participating in the egg hunt. Deadline to register is April 1. Sign up here. 700 Longs Peak Ave., Longmont.
Wheat Ridge
Wheat Ridge Egg-Stra Special Easter Egg Hunt, 10 a.m. to noon. New format. Hunt now held at three parks — Anderson, Panorama and Discovery Park. Plan your route so you can hit all three parks — start at whichever park is the most convenient for you. Take your time and enjoy the full two hours of the event.
Each park will have thousands of eggs scattered about for your kids. (Limit of 10 eggs/child/park=30 eggs total. Parents be sure to keep count.)
Be on the lookout for special appearances by the Easter Bunny and Booster the Rooster. Win prizes and keep your eyes open for fun activities to do at each park including bubble machines, sidewalk chalk, carnival games, and music. No registration required.
Sunday, April 10
Erie
Optimist Club Easter Egg Hunt, 1 p.m. sharp! Held at Clayton Park in Erie Highlands. Find eggs filled with candy or tickets to win a prize or basket. Redeem tickets at the table near your age group.
Separated fenced-in areas by age. Come early to meet the Easter Bunny at 12:30 p.m.
Eggstra Easter Fun