There may not be much surf (yes, Colorado is a landlocked state), but you'll find tons and tons of sand at Arvada's Sand in the City on Saturday & Sunday, June 23 & 24. From 10 a.m. to 8 p.m. on Saturday and 10 a.m. to 5 p.m. on Sunday, View giant sand sculptures built by locals in Ralston Park. And — if your hips are willing — join in the chance to help break the world record for the world's largest hula dance.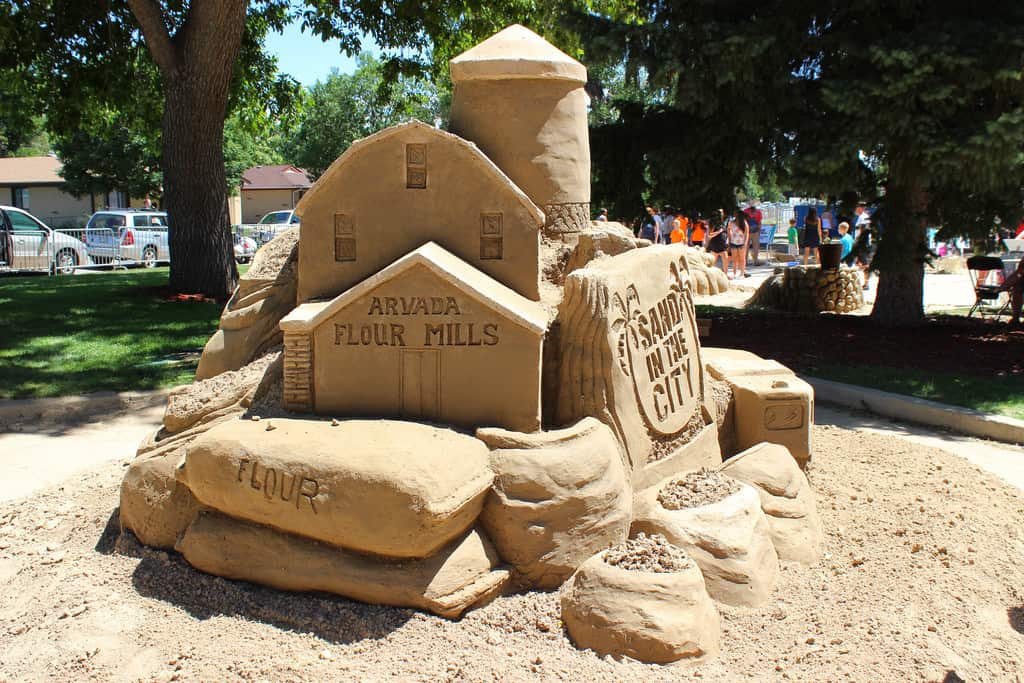 Enjoy live music, craft beer from local breweries and local vendors offering tons of shopping, food, and beverages.
The Kids' Zone features activities for children of all ages including FREE activities like a giant sandbox where you can search for buried treasure, bouncy castles, games, crafts and more. Plus, bouncy castles, climbing walls, etc and face painting are available for an additional charge.
A Beach Luau with full show is scheduled both days. And new for 2018 — Help break the world record for the World's Largest Hula Dance at 4 p.m. on Saturday.
The current record is held by Miyokojima City in Okinawa, Japan with 1,509 participants. In order to break the record, the Arvada Chamber of Commerce must gather at least 1,510 people to participate in a five minute choreographed hula dance.
For those looking to participate, the festival will be offering a two-for- one entry fee. Please plan on arriving at the park by 3 p.m. at the latest in order to be counted as part of the world record. Please note children of all ages are welcome to attempt the record, but only those over the age of 10 will be a part of the official count. Find more details here including a video of the hula dance.
The event is $5 for adults, kids 12 and under are FREE. Located at 64th & Simms, in Arvada, Colorado at east end of the park. Park in Arvada West High School lots.