The Denver Art Museum at Civic Center Park is one of the largest and most important art museums between Chicago and the West Coast with a wide range of holdings. FREE days are held the first Saturday of every month until June, then switch to the first Tuesday, with occasional extra free days. Children 18 and younger receive FREE admission year-round.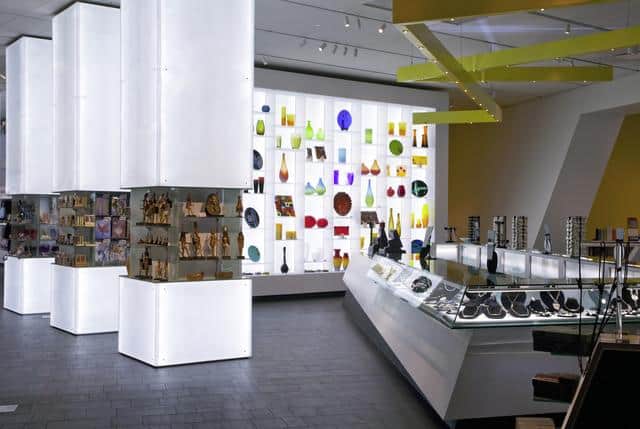 Of course, most of the more than 70,000 works cannot be shown at one time, but the best of the best are displayed in 10 permanent galleries (African, American Indian, Asian, European and American, modern and contemporary, pre-Columbian, photography, Spanish Colonial, textile and western American art).
In addition to these, the museum hosts traveling exhibitions – some international blockbusters, others more modest and yet enlightening. Informative docent tours enrich the visitor's experience and are included with admission. Millennials and millennials-at-heart love the DAM's Untitled Final Fridays, a series of monthly late-night workshops, performances and tours, each with a creative twist.
Since children learn by doing, they can try Create-n-Takes and explore animal-themed artmaking activities in the DAM's newest family space, A Walk in the Woods.
As of November 2017, while the North Building is closed for renovations, the Hamilton Building will be open seven days a week.
Denver Art Museum, 100 W. 14th Ave. Pkwy., Denver, 720-913-0130
Museum Hours
Monday to Thursday: Open 10 a.m. to 5 p.m.
Friday: Open 10 a.m. to 8 p.m.
Saturday & Sunday: Open 10 a.m. to 5 p.m.
Admission Prices
Adults: $10/Colo. Resident; $13/Others

Seniors (65+) & Military (with ID): $8/Colo. Resident; $10 Others
College Student (with ID): $8/Colo. Resident; $10 Others
Kids 18 & Under: FREE
Denver Art Museum Members: FREE