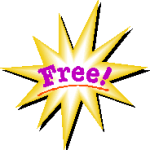 Tours and the tour center are temporarily closed. Ya gotta love a place whose address is on Sleepytime Drive. So no surprise Celestial Seasonings offers FREE tours of its Boulder-based tea production plant. After a 13-minute video intro to the history of tea and close-up view of tea processing, you'll get to walk through the largest, most modern tea factory in the United States. The highlight: a whiff of the Mint Room — guaranteed to clear the sinuses or your money back… oh wait, you didn't have to pay for this tour!
Afterward visit a tea sampling bar with more than 100 kinds of tea. Do note that children must be age 5 or older to participate in the factory tour. Tours run year-round (except holidays) and depart hourly Monday to Saturday from 10 a.m. to 4 p.m. and Sunday, 11 a.m. to 3 p.m.
4600 Sleepytime Drive, Boulder; 303-581-1202.