If you're more of a cider person than a beer person, make sure to try some of Stem Ciders' drinks at either Acreage Cider House or their RiNo Taproom.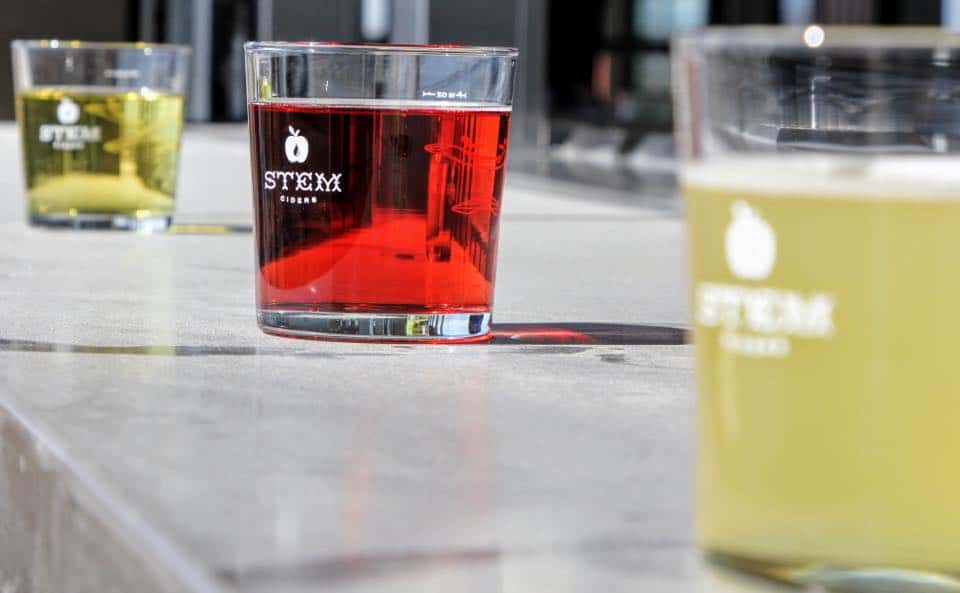 Based on the main principles of quality, style, and tradition, Stem Ciders was founded by two entrepreneurs eager to bring the craft cidery business back to life. They use traditional cidermaking techniques to complement the flavors of the fruit, while also using a barrel method to infuse interesting oak characteristics.
Their RiNo taproom is where you can find ciders on tap and a more typical bar environment. Head over to the Acreage Cider House to explore the founders' first culinary venture and event space, and see how they brought the urban cider house experience to the countryside.
You can find events happening throughout the week at both locations, from live music to trivia to pie pairing nights.
Check out their full list of events by following them on Facebook or by checking out their website.
RiNo Taproom, 2811 Walnut St. #150, Denver, 720-443-3007.
Acreage Cider House, 1380 Horizon Ave. Unit A, Lafayette, 720-443-3007.
Here are a few of their upcoming free or cheap events:
Bluegrass Thursday ft. Johnny Miller's Songs & Stories with Dave Pailet
Thursday, December 6
7 p.m. to 9:30 p.m.
RiNo Taproom
FREE
RiNo Holiday Bazaar
Friday, December 7 to Sunday, December 9
5 p.m. to 10 p.m. on Friday, and 10 am. to 6 p.m. on Saturday & Sunday
RiNo Taproom
FREE
A festive weekend-long party in the streets of RiNo Art District featuring a curated mix of 100+ Colorado makers and artists, music, cocktails & food. Also, don't miss the food drive and ugly holiday sweater party, both of which can earn you free pours. See an extensive list of details here. RSVP for free admission all weekend long here. Otherwise, general admission is free for the first two hours of each day and $5 thereafter at the door and valid for the whole weekend. Kids 12 and under are free admission, and dogs are welcome. You can also purchase shop & sip drink packages in advance to get the best pricing on drink tokens and more. 
Bluegrass Thursday ft. Grace Clark & Friends
Thursday, December 13
7 p.m. to 9:30 p.m.
RiNo Taproom
FREE
More upcoming events at Denver area breweries
Thursday, December 13, 2018
Friday, December 14, 2018
Saturday, December 15, 2018
Sunday, December 16, 2018
Monday, December 17, 2018
Tuesday, December 18, 2018
Wednesday, December 19, 2018
Thursday, December 20, 2018
Friday, December 21, 2018
Wednesday, December 26, 2018