No curse here, just sweet savings at Voodoo Doughnut (1520 E. Colfax Ave.) in Denver. It's definitely a great deal, as a dozen doughnuts can regularly be around $20. If you've never been, there are several reasons the doughnut shop has become so iconic — it's fun, quirky and has amazingly delicious doughnuts!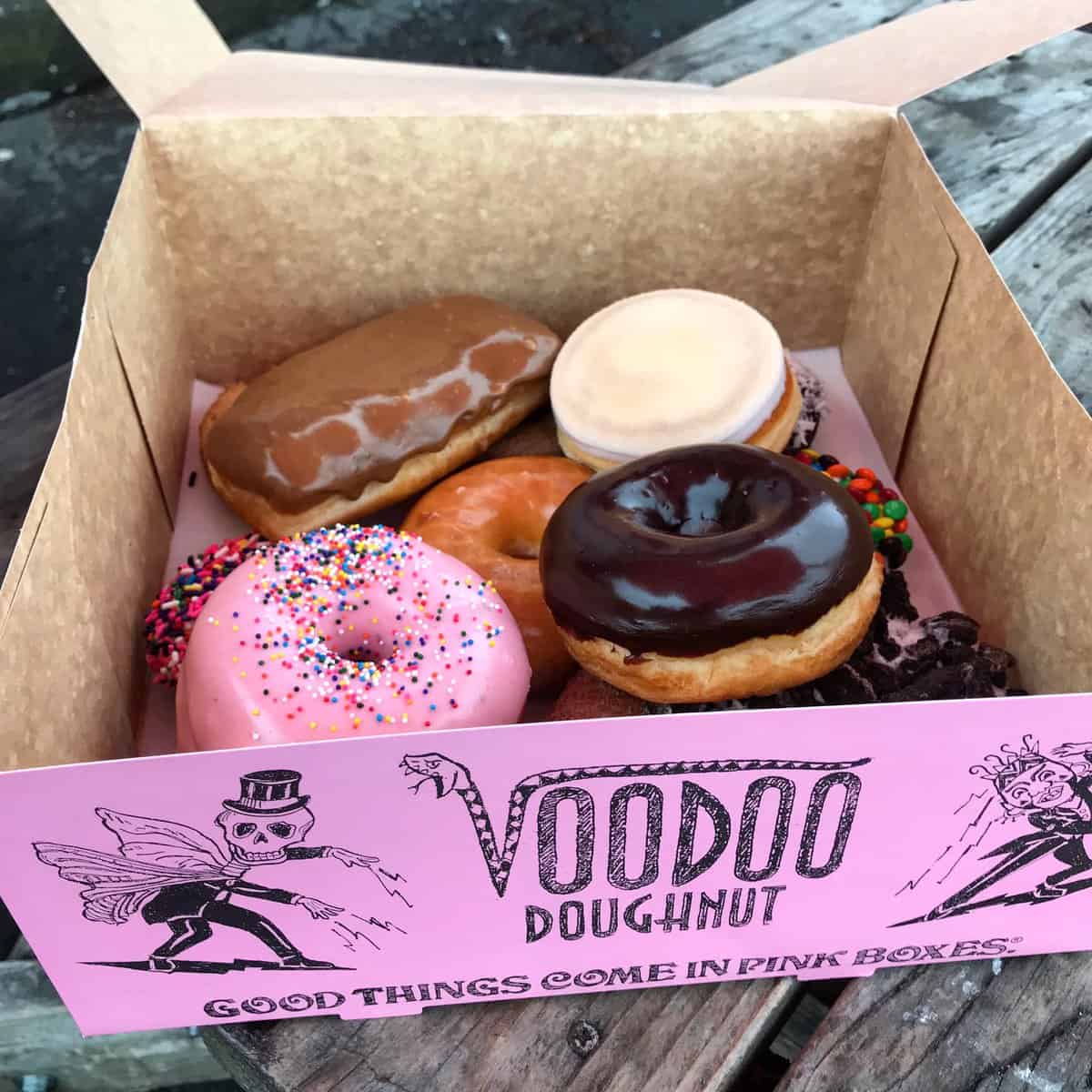 On Thursday, May 30, in celebration of the shop's Sweet 16 Birthday, get a Voodoo Dozen for $18. That's right, the half-classic, half-crazy, they-pick-'em lucky box of 13 doughnuts will be offered, but with bonus dough because they're tossing in three FREE doughnuts (a sugar cake, Triple Chocolate Penetration and Voodoo Doll) — for a total of 16 doughnuts!
For the Voodoo Dozen, the staff picks the doughnuts, not the customer. All of the doughnuts are delicious, so there's no chance of getting an "unlucky" box. Plus, trust us, it will make the usually long line move faster.
Known for being "cash only" for years, the iconic doughnut shop now accepts cash and credit/debit cards.
The deal is perfect to pick up on the way into the office or on the way home for dessert or late-night snack. The shop is open 24/7.
Hungry for more food deals?
Friday, December 8, 2023
Saturday, December 9, 2023
Sunday, December 10, 2023
Monday, December 11, 2023
Tuesday, December 12, 2023
Wednesday, December 13, 2023
Thursday, December 14, 2023