Two tickets for Tuesday, please! If you love the movies, but don't have money to spend like a movie mogul, you definitely want to make Tuesday your go-to day for seeing the latest blockbuster on the big screen. Tuesday is a slow day at the box office. And that's why many movie theater chains discount tickets for the day.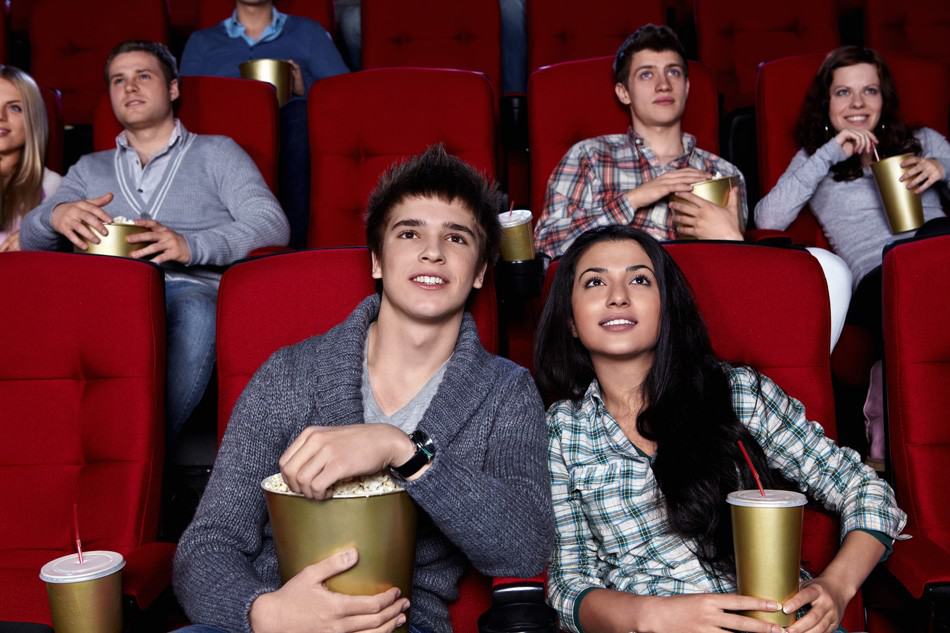 As an added bonus, the crowds are much smaller during the week, so going to the movies can be a little more enjoyable for those who like a little elbow room and appreciate a quieter audience.
The discounts only apply to standard screenings. There is an upcharge for premium formats, including IMAX, 3-D and others. Premium formats vary by chain, so check pricing first before buying tickets.
Special engagements and holidays are excluded from the weekly discount.
In many cases, the Tuesday discount is more than 50% off the regular ticket price. That's blockbuster savings for any movie lover!
Here are the movie discounts available every Tuesday in Denver:
Alamo Drafthouse Cinema
Alamo Drafthouse Cinema is making a big deal out of going to the movies on Tuesday. Film fans enjoy discounted tickets every week at the popular movie theater chain, thanks to its BFD Tuesdays special — just $7.
There are 3 locations in Colorado — Littleton, Sloan's Lake and Westminster.
AMC Theatres
AMC Theatres offers Discount Tuesdays every week. AMC Stubs members get access to a big discount at the box office — with tickets starting at $6.50. Price varies by location.
Plus, on Tuesdays, members can also munch on a special popcorn and drink combo for just $5.
There are 14 locations in Colorado — Aurora (2), Brighton, Broomfield, Castle Rock, Colorado Springs, Denver (2), Fort Collins, Highlands Ranch, Littleton, Parker and Westminster (2).
Cinemark
Mark your schedule for Cinemark's Discount Tuesdays. All customers receive discounted tickets every Tuesday. The offer is available online and at the box office.
All formats are eligible for the discounted pricing, including Cinemark XD, RealD 3D, DBOX and IMAX tickets. Discount varies by location and format.
There are nine locations in Colorado — Aurora, Boulder, Colorado Springs (2), Fort Collins (2), Greeley, Lakewood and Pueblo.
Harkins Theatres
If you enjoy classic films or pop culture favorites, Harkins Theatres has your ticket. Every week, the theater chain hosts its popular Tuesday Night Classic series. The screening is at 7 p.m. Tickets are just $5.
Plus, Harkins Theatres offers encore screenings for many of the movies on the following Wednesday and/or Thursday at the same low price.
There are two locations in Colorado — Arvada and Denver.
Landmark Theatres
If you love independent films and documentaries, Landmark Theatres has a seat waiting for you. Every Tuesday, film buffs can see the latest indie hit or must-see documentary for just $7. The discount requires membership in Landmark Theatres' new loyalty program.
There are four locations in Colorado — Chez Artiste, Esquire Theatre, Greenwood Village and Mayan.
Regal Cinemas
Regal Cinemas offers two blockbuster deals every Tuesday. Regal Crown Club members enjoy a big discount at the box office — with tickets ranging from $5 to $5.95. Price varies by location.
Even better, members also get 50% off any size popcorn at the concessions stand on Tuesdays. Combine the two deals for truly blockbuster savings.
There are 12 locations in Colorado — Centennial, Colorado Springs, Denver (3), Englewood, Grand Junction, Lakewood, Littleton, Longmont, Louisville and Sheridan.