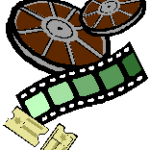 Hey, frugal film fans! Going to the movies can be an expensive adventure, especially for families. Bargain hunters are always on the lookout for blockbuster savings before taking a seat in the dark. That's why Tuesday should be your day for going to the movies at Regal Cinemas. Even better, you can much on bargain buttery popcorn, too!
Every Tuesday, Regal Cinema offers its Regal Crown Club Value Days with discounted tickets for loyalty club members. The offer is available at all locations.
Here are the discounted ticket prices in Colorado:
Price subject to change.
Regal Interquest & RPX in Colorado Springs — $5
Regal Continental & RPX in Denver — $5.95
Regal UA Colorado Center & IMAX in Denver — $5.95
Regal UA Denver Pavilions 4DX & RPX in Denver — $5.95
Regal Cinebarre Greenwood Plaza in Englewood — $5
Regal Canyon View in Grand Junction — $5.95
Regal UA Colorado Mills IMAX & RPX in Lakewood — $5.95
Regal Village at the Peaks & RPX in Longmont — $5.95
Regal Cinebarre Boulder in Louisville — $5
Regal River Point & RPX in Sheridan — $5.95
The deal is a definite blockbuster because it includes new releases — a rarity in movie discounts. (Special screenings excluded.) However, there is an upcharge for premium formats, including 3-D, 4-D, IMAX and RPX.
Even better, every Tuesday, Regal Crown Club members also get 50% off any size popcorn — just scan your loyalty card at the concessions stand. The poppin' offer is only valid with paid admission.
Combine the two deals for a truly "cheap date" with friends or family.
Remember, both deals are only available to Regal Crown Club members. Sign-up online or at the box office at no cost.
Here's the fine print: "Price plus tax at applicable locations. Additional 3D, RPX or IMAX up-charges may apply. Holidays, special events and opening days of new movies may be excluded. Prices, discounts, days and times may vary. Regal Value Day tickets are only valid on the specified day and cannot be exchanged for tickets on another day. Must be a Regal Crown Club member to receive Value Day pricing."
Find more Tuesday movie discounts and specials in Denver here.
Regal Cinemas' Value Days
When
Weekly on Tuesday @ 11:00 am-9:00 pm (starting March 15, 2022)
What
Regal Cinemas' Value Days
Where
Regal Cinemas – Multiple Locations