Harkins Theatres is showing a classic film every week at a classic price with its Tuesday Night Classics film series. Experience your favorite films the way they were meant to be seen — on the big screen! Or enjoy an iconic film you've been meaning to see for years for the first time. The series makes for a fun, inexpensive night out with friends or family.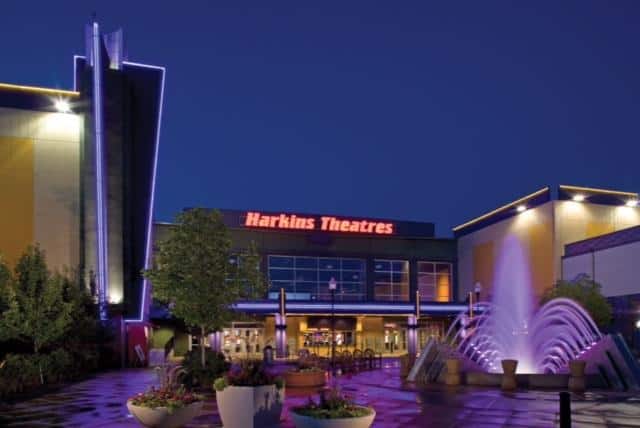 Or grab a group a friends and let them experience one of your all-time favorite flicks for the first time or relive your shared love of a classic flick. There are just so many ways to enjoy the low-cost film series with friends and family.
Many haven't been shown on the big screen in years. As of now, the schedule runs through June 27.
Harkins Theatres also offers an encore showing on the following Wednesday at 1 p.m. for the same low price of just $5.
Here's the current line-up:
April 4 – The Fugitive
April 11 – Eternal Sunshine of the Spotless Mind
April 18 – Superman (1978)
April 25 – 2001: A Space Odyssey
May 2 – Inception
May 9 – Fried Green Tomatoes
May 16 – The Wizard of Oz
May 23– Blazing Saddles
May 30 – The Big Lebowski
June 6 – Inglorious Basterds
June 13 – Legally Blonde
June 20– Footloose (1984)
June 27 – Raiders of the Lost Ark
Tickets are just $5 — with each film starting at 7 p.m.
Harkins Theatres has two locations in Colorado — Arvada and Denver.
$5 Tuesday Night Classics
When
Weekly on Tuesday @ 7:00 pm (starting April 4, 2023)
What
$5 Tuesday Night Classics
Where
Harkins Theatres — Arvada and Denver