If you love Target (and who doesn't?), you'll definitely want to set your sights on its loyalty program, Target Circle. (The program launched in Denver back in February 2019.) If you're shopping at Target already, why not earn some rewards along the way. It's one of the easiest ways to earn some "money back" on top of the store's already great low prices and sales.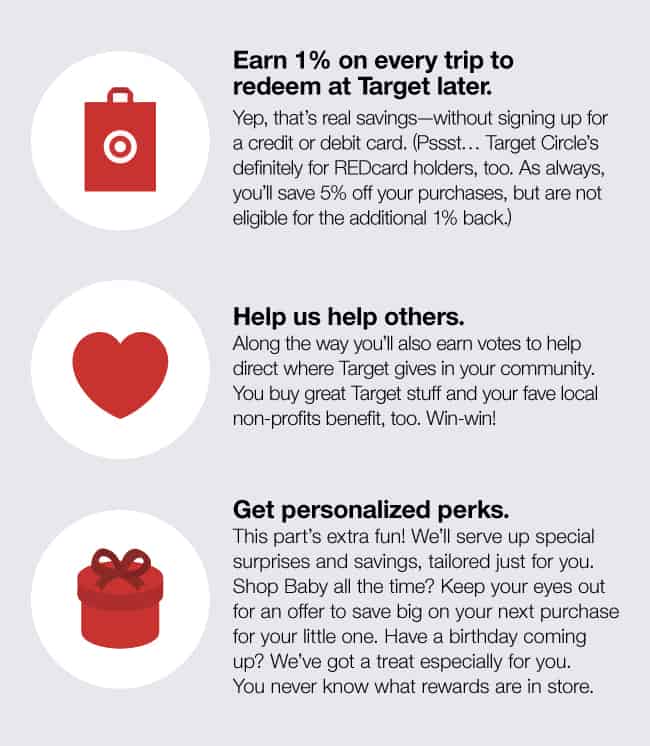 Of course, it's FREE to join. Doesn't it always seem like you run to Target for just a tube of toothpaste and leave with a cart full of "stuff"?
The retail store always have so many fun, unique items, as well as great low-prices on just about everything from A to Z. It's nearly impossible to leave without a few "extra" items in your bag. (Plus, bargain hunters love their clearance aisles — always big discounts to be found.)
Do you want to be part of the inner circle? Simply sign-up at Target.com/circle or by downloading its app.
Then, the frugal fun begins with the following benefits:
Earn 1% back, when you shop to redeem later at Target.
Get access to hundreds of deals…plus, exclusive offers just for members.
Celebrate your birthday with 5% off a shopping trip.
Help direct where Target give back in your community.
For complete program rules, click here.
Who's ready for a Target run?