Unfortunately, tickets are "sold out" for all eight Colorado stops. What do you do with a big, empty parking lot, during a global health crisis? If your Walmart, you offer your customers a fun night out by turning it into drive-in theater. The giant retailer is launching a pop-up drive-in theater tour around the country and Colorado is on the list. Getting snacks on the cheap for the family will be an easy task, right? Walmart is right there!
Tickets are FREE, but must be requested in advance. Tickets will not be available at the gate. Request tickets here.
One car per ticket and you must have a vehicle. However, there is a limit to the number of people per vehicle — as many people as there are seatbelts in your car. As a result, for most vehicles, the maximum will be between 4 and 6 people.
Gates open at 6 p.m. and the film begins at 7:30 p.m. No late entry allowed.
The following movies will be showing across the country:
Wonder Woman
Spy Kids
Space Jam
Spider-Man: Into The Spider-Verse
Ghostbusters
The Wizard of Oz
Black Panther
E.T. the Extra-Terrestrial
Friday Night Lights
Note: Titles may change and will vary by location.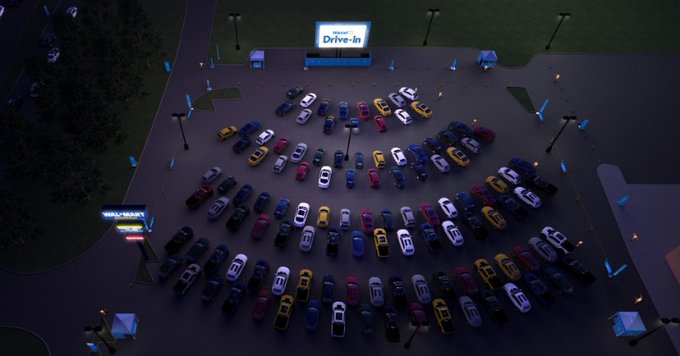 Where and when are the pop-up drive-in theaters in Colorado?
September 11 – Grand Junction
September 12 – Grand Junction
September 15 – Timnath
September 16 – Timnath
September 18 – Pueblo West
September 19 – Pueblo West
September 22 – Pueblo
September 23 – Pueblo
More Summer Movie Series
Wednesday, August 10, 2022
Thursday, August 11, 2022
Friday, August 12, 2022
Saturday, August 13, 2022
Sunday, August 14, 2022
Monday, August 15, 2022
Tuesday, August 16, 2022
Wednesday, August 17, 2022
Thursday, August 18, 2022
Friday, August 19, 2022