Every bargain hunter knows that finding a great deal takes a little work. However, that's part of the fun for many of us — using our well-honed skills to find the "gold" hidden on the clearance shelves. Instead of casually cruising store aisles, a seasoned "clearance detective" takes the extra time to sift through the clearance rack or gets down on the floor to search the lower shelf for any potential sale items pushed to the back. One of the best places to find great clearance has always been Target.
My go-to tip for bargain shopping at Target is to never trust the clearance sticker — always scan the barcode to get the true price. I can't tell you the number of times the actual sale price is lower than what's on the little yellow sticker. I have found so many items at 75% off or more.
If you ever find clearance at 90% off, consider yourself extremely lucky and buy whatever it is immediately! It's extremely rare for clearance to hit 90% off at Target — usually just seasonal/holiday merchandise.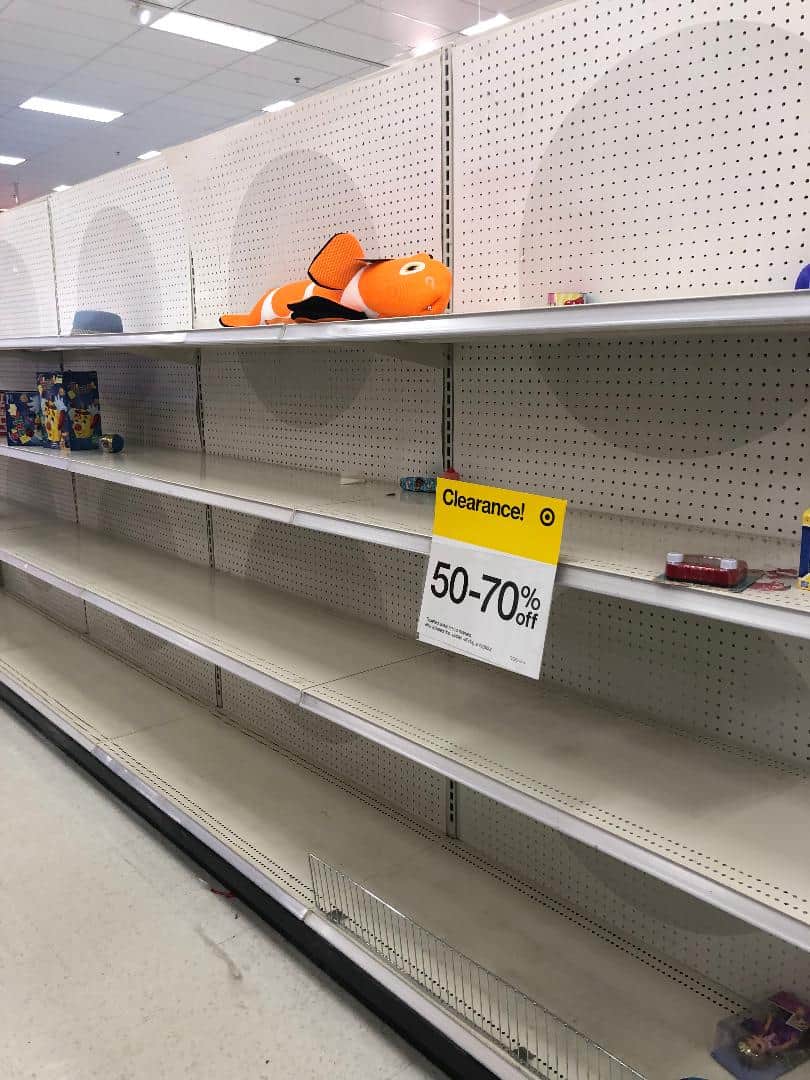 It's this extra effort that makes the biggest difference in finding major savings. The average shopper typically bypasses the clearance racks because it's "too much work" or too time-consuming. And those that do may just glance at the ticket and assume the ticket is correct.
That's where my time-tested tip of gathering a cart full of clearance and spending a few minutes scanning each item at one of the red price-check stations throughout the store is so valuable.
Target has just made some noticeable changes to its clearance that's made the work of smart shoppers nearly obsolete. The store has become more organized with its clearance and, in an effort to clear the shelves quickly, is promoting its clearance more prominently than ever before.
I spotted the change over the last few weeks at several locations, so my "frugal feelers" were up and acutely aware of how it would impact die-hard bargain hunters.
I quickly realized that this new strategy would change the clearance landscape significantly — especially as I was finding more and more empty clearance shelves.
What has Target changed?
The store is now placing some clearance right near the checkouts with signs highlighting the price reduction.
They're now tagging the shelves with little, yellow tags highlighting the specific percentage off.
Rather than moving all clearance to specific endcaps in the store, they're keeping some of the items in their respective aisle and highlighting the clearance price there.
The changes may not be company-wide. Maybe just at select locations for now. However, I'm assuming it's rolling out to all stores. There is no official announcement from the big box retailer. These are just my observations as a longtime connoisseur of Target clearance. I still miss the old orange-reddish clearance stickers. (If you're a regular at Target, you know what I mean.) I can't quite grasp the new yellow stickers, but I guess they stand out more.
What the changes mean to shoppers is that clearance is now more visible than ever before. The casual bargain hunter and/or average shopper can now spot clearance items with little to no work. It's no longer a time-consuming task to find clearance at the big box retailer.
Instead, Target is heavily promoting it to all customers, which means it will sell quicker.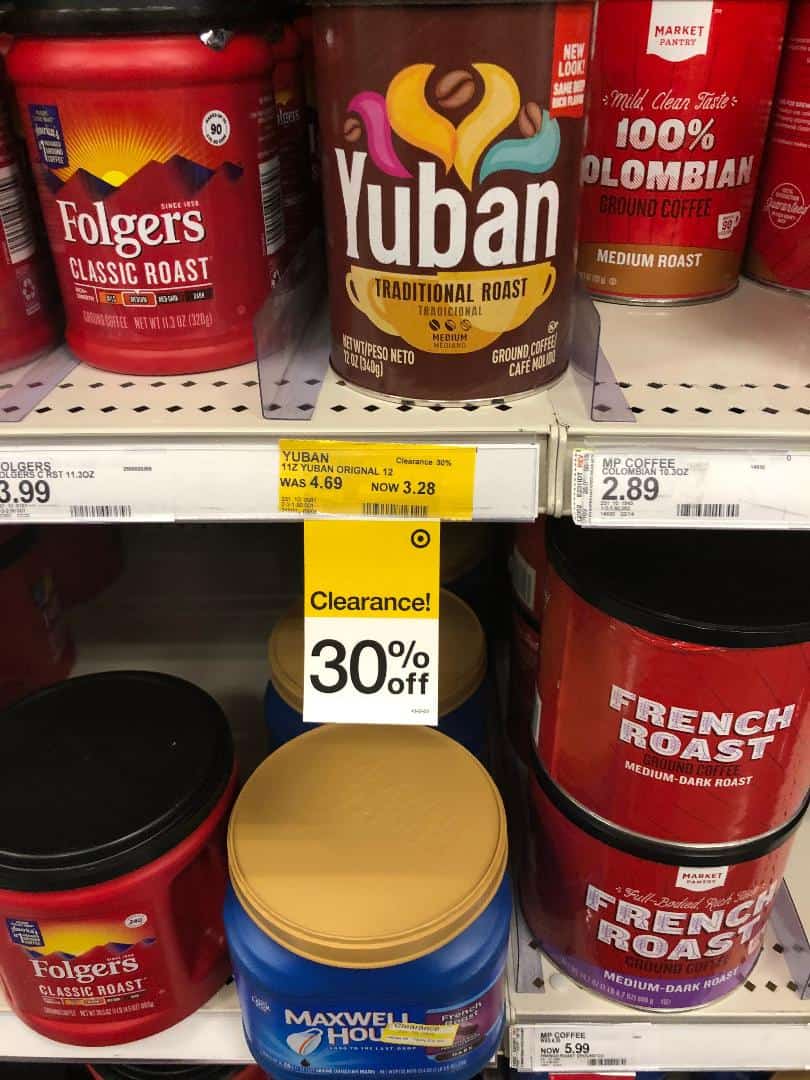 I understand why Target is making the change. Open shelf space means more money.
Rather than clearance sitting on the shelves for weeks (or possibly months) and taking up valuable space, the store can replenish empty shelves with new regular-priced merchandise faster.
Plus, by highlighting clearance, it means more merchandise will sell at a lower percentage off because the average shopper considers 25% off a "great deal" and will buy it — better for Target's bottom line, whereas, many die-hard bargain hunters won't touch clearance until it hits 50% off or more.
In the end, it now probably means fewer items will reach the higher percentages off because it's all being snapped up by "regular shoppers" at the lower price reductions.
My bargain-hunting heart is torn. Of course, I love saving money, but I also have a passion for helping others save money.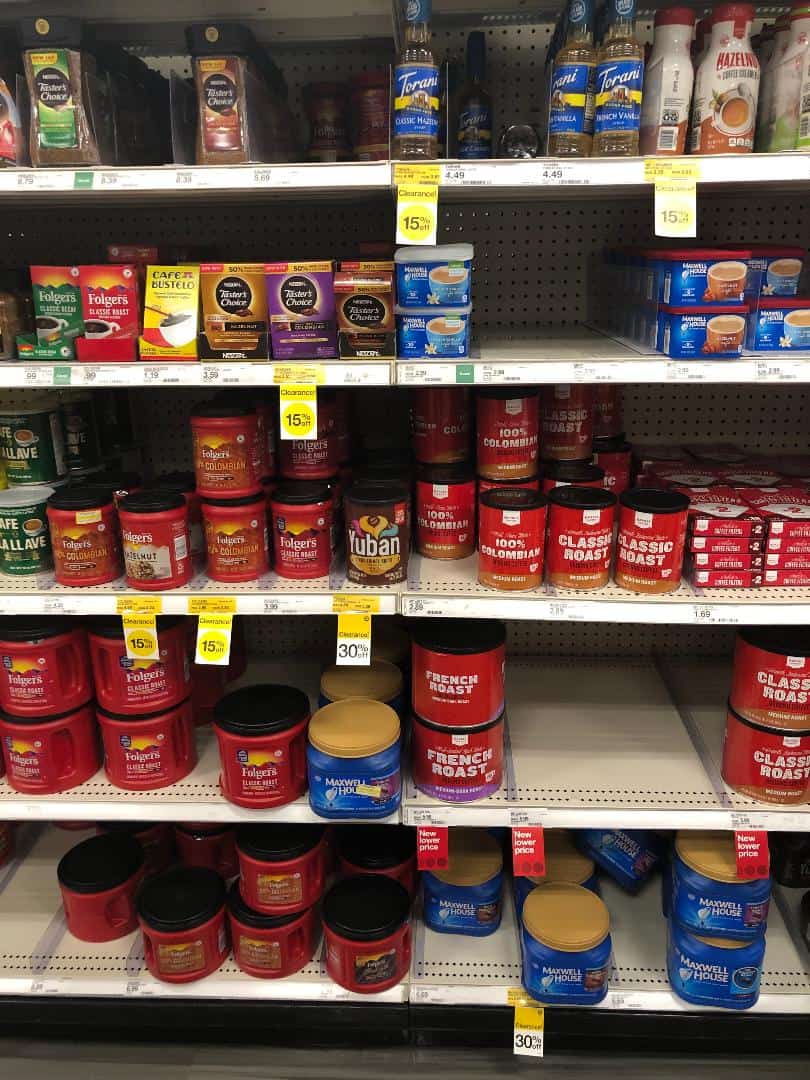 For the casual bargain hunter: It's great news because the change means finding clearance will be easier than ever before — with minimal effort.
It will train shoppers to take a pause and look at the yellow tags for quick clearance finds. They're almost impossible to ignore.
For the seasoned bargain hunter: It means we will have more competition in finding big savings. Ultimately, deal seekers will probably have to make more visits, to be right there at the sweet spot — when clearance hits the shelves and/or the discount is increased.
It also means the days of finding lots of clearance at 70% off will be few and far between.
Ultimately, it means more of us will save money, which is always a good thing!
I fear lots of people are living beyond their means, so I encourage everyone I know to "come to the cheap side." It's okay…there's plenty of room for all of us.
Happy bargain hunting!
Learn how you can save more money with Target's loyalty program, Target Circle — click here.
For more tips on saving money at Target, click here.