It's always a good morning, when you wake up to savings! For a limited time, McDonald's is offering a special on its popular breakfast sandwiches. You must purchase two sandwiches to get the discounted price. Otherwise, you'll pay full price for a single sandwich. (Each sandwich is around $3, so it's smart to get the second sandwich for just a buck more.)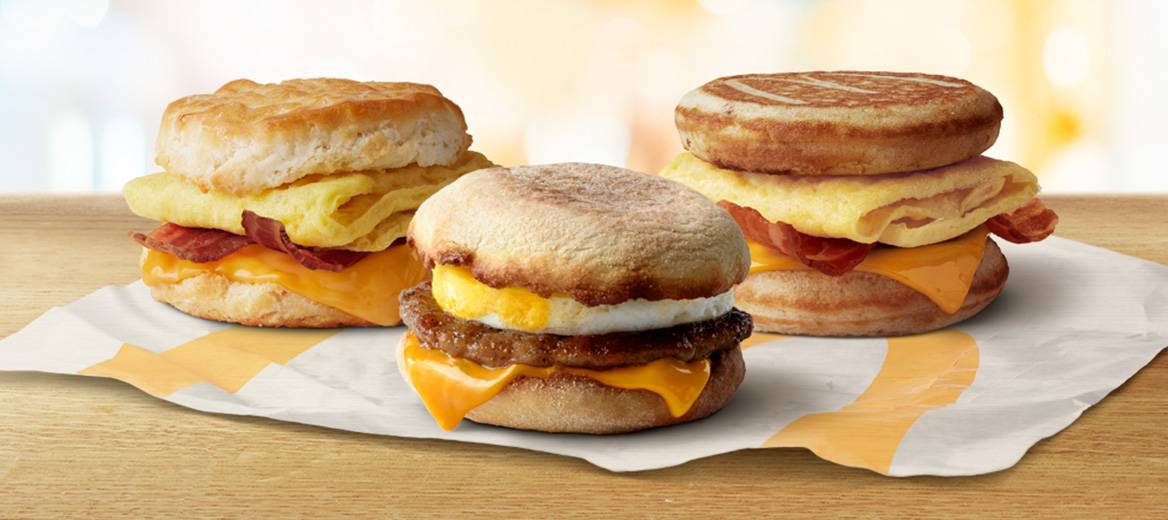 Choose two of the following breakfast sandwiches for just $4:
Sausage McMuffin with Egg
Even better, McDonald's serves breakfast all day, so you can enjoy the savings whenever the craving hits.
Hungry for more food deals?
Wednesday, December 6, 2023
Thursday, December 7, 2023
Friday, December 8, 2023
Saturday, December 9, 2023
Sunday, December 10, 2023
Monday, December 11, 2023
Tuesday, December 12, 2023