Since 2019, King Soopers has been offering another way to save money on your groceries that many shoppers don't know about. Through the shopper's loyalty account, customers can earn cash back on grocery purchases. Earn cash back on qualifying purchases that can be applied to future purchases or cashed out via Paypal.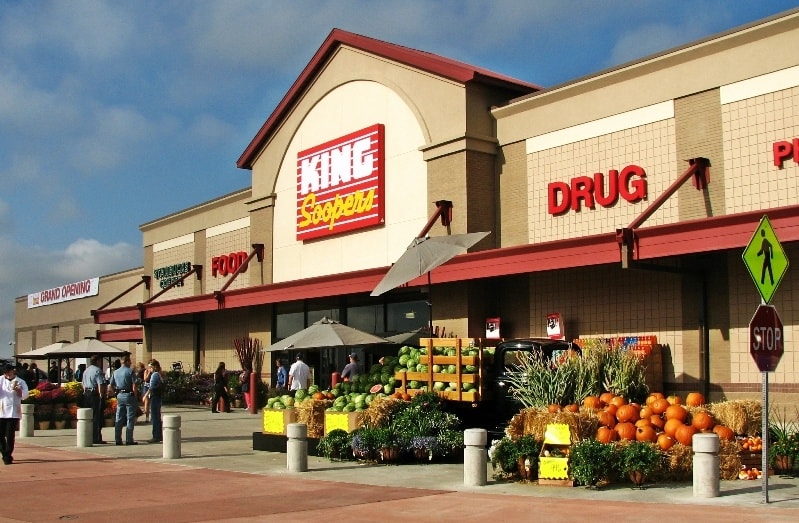 The program is much like using a coupon — simply in reverse. Rather than saving the money upfront, you get the money back, after the qualifying purchase.
However, just like digital coupons, you need to add the offers to your account. You must "clip" the rebate offers to your account, prior to purchasing. (If you don't add it first, you're out of luck. The rebates are not retroactive.)
The cash back program is available via King Soopers' site and app.
How does Cash Back work?
View and select Cash Back offers from King Soopers site or app.
Purchase the qualifying item(s) in-store or online.
Be sure to scan your Shopper's Card at the register in-store.
Cash Back rewards are available on your account within one week after making the qualifying purchase.
How do you get your cash back?
The cash back can be redeemed in one of two ways:
Credit — Simply transfer the amount to your SooperCard. There is no minimum amount required. The credit will automatically redeem at checkout on your next shopping order. And, if you don't use it all at once, the remaining balance will remain on the account.
It's important to note that the credit is available for use by all members of a household who share an account. Whoever does the shopping next will get the discount.
Cash — If you prefer cash, you can receive payment via Pay Pal. There is a minimum transfer amount of $20. And, of course, you must have a valid PayPal account.
Other Helpful Information to Know
Can you combine coupons with the Cash Back offers?
Coupons (including digital and paper) and Cash Back offers may not be combined on the purchase of a single item.
When would a Cash Back offer not be eligible?
Cash Back Offers are not eligible on close-out sale items such as a "Manager's Special" or if the value of the Cash Back exceeds the price of the item.
MHOTC Tip: Be sure you are purchasing the correct product (brand, size, flavor, etc.) or number of products. One of the biggest issues with cash back programs is that the shopper does not purchase the correct item or does not purchase the minimum required.
If you purchase the wrong item or not enough items, you will not get the cash back. As a result, double-check the details of each offer, to ensure you're meeting all of the requirements.
For more information about the Cash Back program, click here.
Looking to bag more savings on groceries?
Thursday, November 30, 2023
Friday, December 1, 2023
Saturday, December 2, 2023
Sunday, December 3, 2023
Monday, December 4, 2023
Tuesday, December 5, 2023
Wednesday, December 6, 2023