Since March 2019, King Soopers has been offering what may be a well-kept secret to many shoppers. Through the shopper's loyalty account, customers can earn cash back on grocery purchases. (If you're familiar with Ibotta, it's a very similar rebate program.) Basically, earn cash back on qualifying purchases that's applied back to your loyalty account.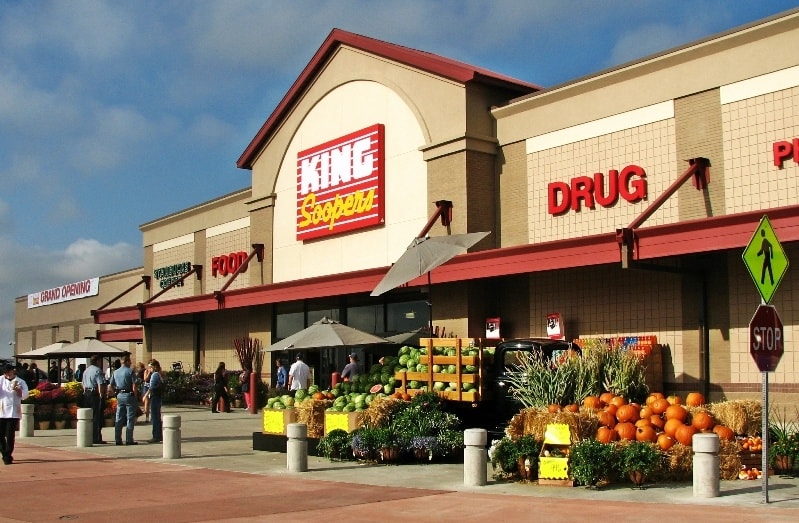 The system is much like using a coupon — simply in reverse. Rather than saving the money upfront, you get the money back, after the qualifying purchase. (It may take up to one week for the rebate to appear on your account.)
However, just like digital coupons, you need to add the offers to your account. You must "clip" the rebates you want to your account, prior to purchasing. If you don't download it first, you're out of luck. The rebates are not retroactive.
IMPORTANT UPDATE: According to the fine print on most of the rebates, "Redeem this offer up to 5x in a single transaction." That means, if you purchase five boxes of cereal (for example), you'd earn that respective rebate five times. The savings will definitely add up…and quickly!
Most of the rebates range from 50¢ to $2.
The cash back program is available via King Soopers' website and app.
The cash back can be redeemed in one of two ways:
Credit — Simply transfer the amount to your SooperCard. There is no minimum amount required. The credit will automatically redeem at checkout on your next shopping order. And, if you don't use it all at once, the remaining balance will remain on the account. It's important to note that the credit is available for use by all members of a household who share the account. Whoever does the shopping next will get the discount.
Cash — If you prefer cash, you can receive payment via Pay Pal. There is a minimum transfer amount of $20. And, of course, you must have a valid PayPal account.
The rebates are cumulative, so each one just keeps adding to your total. As an incentive, you may want to set a goal for yourself (maybe $50 or $100?) and, then, treat yourself for being such a smart, savvy shopper.
It's kind of like keeping extra change in a jar, you'd be surprised at how quickly it adds up. Oh, the fun!
Be sure you are purchasing the correct product (brand, size, flavor, etc.) or number of products. One of the biggest issues with cash back programs is that the shopper does not purchase the correct item or does not purchase the minimum required.
If you purchase the wrong item or not enough, you will not get the cash back. As a result, double-check the details of each offer, to ensure you're meeting all of the requirements.
And, finally, we know there's one question every true-blue bargain hunter wants to know the answer to: Can you combine coupons with the cash back offers? (Drum roll, please!)
Yes, you can stack a paper or digital coupon on top of a cash back offer for the same item. (One is considered "instant savings" and the other is deemed "earned savings.")
For those unfamiliar with the term "stack":
As an example, if there's a digital coupon for 50¢ off Crest toothpaste and there's also a cash back offer of 75¢ on that same tube of toothpaste, you can use both in the same transaction — for a total savings of $1.25.
To get started earning cash back, click here.
For more about how to save money at King Soopers, check out our guide.
Looking to bag more savings on groceries?
Wednesday, March 22, 2023
Thursday, March 23, 2023
Friday, March 24, 2023
Saturday, March 25, 2023
Sunday, March 26, 2023
Monday, March 27, 2023
Tuesday, March 28, 2023