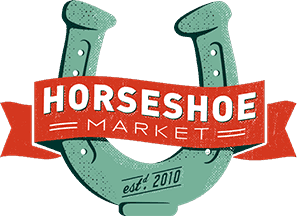 Breckenridge Brewery (2920 Brewery Lane) in Littleton plays host to the Horseshoe Summer Market on Saturday, August 5, 2023, from 10 a.m. to 5 p.m. The Horseshoe Market is dedicated to providing exceptional handmade and vintage vendors a unique showcase for their goods.
And attendees have an opportunity to take home some of Denver and Colorado's best.
Seventy-four local art, craft and antique vendors will be selling their wares.
Find lots of treasures in the following categories:
Apparel & Accessories
Beauty & Wellness
Candles
Ceramics & Pottery
Culinary Arts & Eats
Home & Living
Jewelry
Kids
Stationery & Paper
Textiles
Vintage
Visual Arts & Design
Woodworking
Enjoy live music from 11 a.m. to 2 p.m. and again from 4 p.m. to 7 p.m.
The brewery's tasting room will be open from 11 a.m. to 3 p.m. The updated beer garden is serving Beer Slushies. Plus, there are numerous spots to enjoy your brews and lucky finds.
Make reservations to dine at The Farmhouse Restaurant now, as it fills quickly on market days.