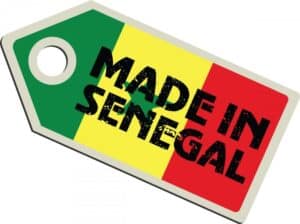 The Arvada Center and African Leadership Group are partnering to host A Day of African Culture Community Celebration on Saturday, August 5, 2023. The event is mostly FREE, except for an evening concert ($20) featuring the music of Baaba Maal. This is a way to break barriers and build bridges among all people with a joyous celebration of Senegalese art, fashion, music and food.
This Community Celebration and Concert features the design of Oumou Sy, "Senegal's Queen of Couture," and music from Baaba Maal, one of the country's most celebrated musicians.
Here's the event schedule:
3 p.m. — Community Celebration — Breaking Barriers and Building Bridges with a joyous celebration of music, food, drinks, games and much more on the Amphitheatre Plaza. FREE! No ticket required.
5:30 pm — The fashion designs of Oumou Sy — A FREE fashion show in the Arvada Center's Main Stage Theatre, featuring the work of internally known Senegalese designer Oumou Sy on multicultural models.
Sy's design work features a collection of costumes inspired by African Queens and Kings, which will be on display at the Arvada Center through the month of August.
7:30 pm — Baaba Maal concert – In the Arvada Center's Outdoor Amphitheatre, hear the music of Senegalese singer-songwriter Baaba Maal. One of Senegal's most famous musicians, you can hear his music on the Wakanda Forever soundtrack and on his recent (April 2023) album Being.
Concert tickets start at $20. You can go here to buy seats for Baaba Maal's concert.