Story by Michelle Jackson. One of the most challenging aspects of being stuck indoors is the impact that it's having on Coloradans ability to manage our mindset and health through fitness. But local studios and fitness centers are stepping up by offering free online workouts. Never participated in a remote workout? Here are some tips to success.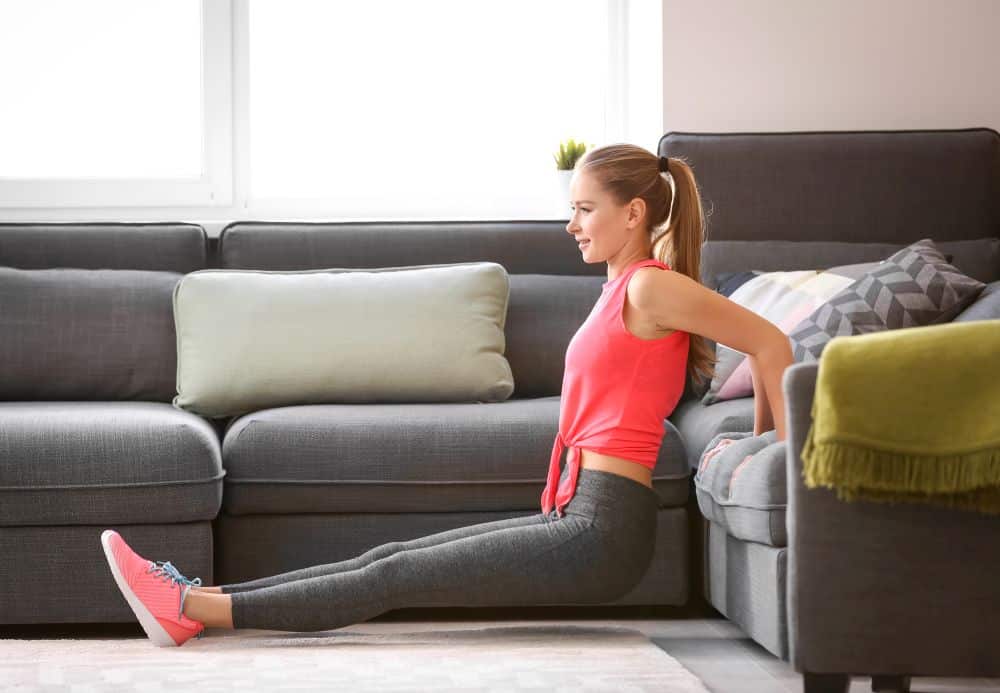 How Do Online Fitness Classes Work?
Fortunately, it's pretty straightforward. Most organizations are using a tool called Zoom in order to stream the classes in real time. The cool thing about Zoom and other similar tools is that these recorded classes can also be shared as a pre-recorded class later. Here is a Quick Start Guide to using Zoom.
Some additional tips for first-timers.
Laptops or desktop computers or streaming to your television are the best tools to use. It can be difficult to watch classes on your phone because of the smaller screens.
CAUTION: You will be moving around, potentially jumping, waving your arms, etc. Make sure that your device is secure and won't fall off the table or wall that it is propped on.
Close out any other tabs that would stream the same class because it will affect your audio. And, it's like that you may need to mute your audio as well.
Workout on a surface that you can move around on safely. I have a 6' x 9' carpet that I remove so that I'm moving around on my tile floor.
If your fitness teacher hasn't changed the video settings people might be able to see you! Toss a washcloth or small piece of material to cover the camera at the top of your laptop. Then, if you would like to introduce yourself to the other attendees, you can remove the camera cover.
What to Expect
If your class is livestreaming on Facebook then you just need to show up on time and wait for the instructor to start the class. Other attendees may ask questions or need help with the technology.
Be patient.
Once those questions are taken care of the instructor will let the students know what to expect and how they plan on teaching the class.
The great thing about these classes is that you can forget what's going on for the next hour and just dance, stretch, or move in a way that keeps you grounded. Below is a list of local studios and gyms that are currently sharing free online fitness classes.
Because the situation is fluid there may be no clear end date for these classes.
This Facebook page is sharing free online fitness classes and providing links to those classes. They are also sharing previously recorded content as well. There is a wide range of classes being shared ranging from: row classes if you have a rowing machine, Pilates, and yoga.
I don't live near Outlaw Yoga but I've wanted to check out their studio for awhile now and now I can via their page and 7 Day Yoga Challenge. Click on the different posts in order to follow the videos. If you live in Littleton, Outlaw Yoga may become your go to for your yoga practice.
This Denver based yoga powerhouse has given people access to a number of free classes online. I miss taking hot yoga, but happily it's getting hot outside! There are a number of different yoga styles that Corepower teaches its students.
This high intensity, high impact Colorado studio is streaming free classes on Friday. The cool thing about Instagram live broadcasts is that you can watch them 24 hours after the initial recording. The classes begin at noon MT and there were more than 240 people taking part in the class that I checked out when working on this post.
Is hosting free daily workouts via Instagram Live. Join this fun crew while getting your daily workout on. Once the stay home orders are lifted, you can check out this studio on West Colfax.
Has a couple of studios in Denver and now they're offering workouts via Instagram. Follow their Instagram feed and get your bodyweight workouts in! Click on the IGTV icon in the Barry's profile to access pre-recorded workouts that have been saved for future use.
Do you love to dance? I'm a dance fanatic and I'm excited to share this resource. Scroll to the bottom of the page and take a pre-recorded class with one of your favorite choreographers. Currently, there are three classes that you can take for free: lyrical, hip hop, and contemporary.
Keep On Moving!
Want even more options? Here are 11 apps and online video libraries from national fitness chains.
Even though I prefer taking classes in person, I do hope that studios will continue to offer online class options. Sometimes I'm just not able to physically attend class but would be happy to participate from home.
Please note: these offerings may change as the situation changes. Double-check the pages of studios offering live workouts. They may add additional classes to the rotation or remove classes depending on what's going on.