Gratitude comes in many forms. And, right now, there is no other group at the top of the thank-you list than first and front-line responders. Police officers, firefighters, paramedics, doctors, nurses and hospital workers are all our collective heroes for their bravery, care and kindness, during this chaotic time. Many businesses and restaurants are showing their appreciation with FREE food, giveaways and deals.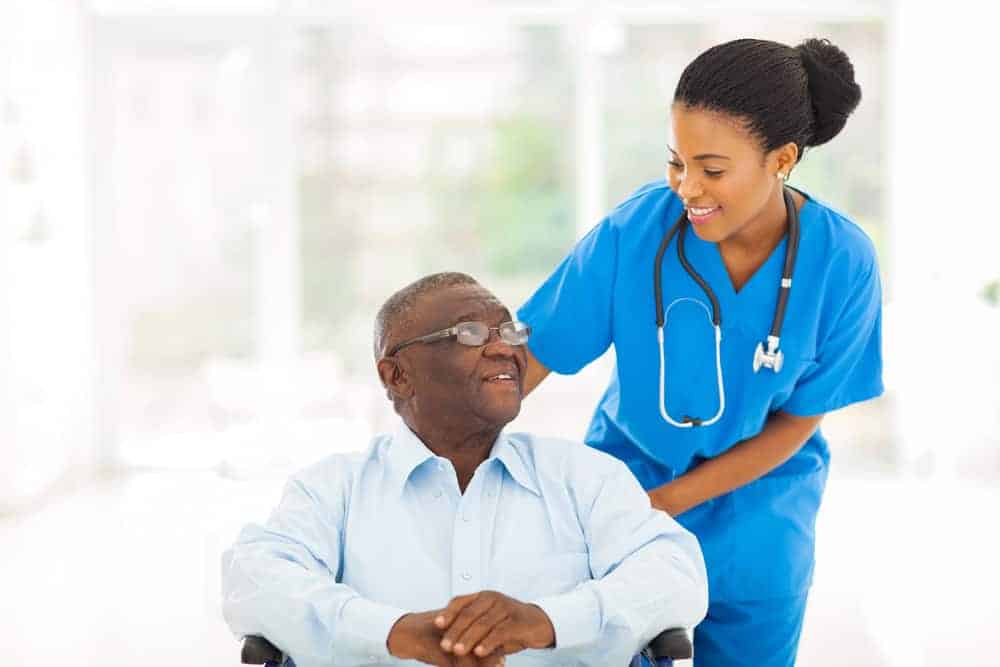 Please double-check for whom the offer applies, as each one varies — some are specific to first responders, front-line responders or hospital workers or a combination thereof.
If you're a business or restaurant offering a giveaway or discount, please let us know — so we can share with the community. Send details to bryan@milehighonthecheap.com.
The offers are available at participating locations, while supplies last. Limit one per person.
AAA Colorado – The roadside assistance organization is offering FREE emergency roadside assistance for all first responders and healthcare workers traveling to and from their duties anywhere across Colorado. Qualifying motorists should call 1-800-AAA-HELP and tell the local rescue center they are a healthcare worker or first responder. They will dispatch a technician who will either repair the vehicle at the site of the breakdown or transport it to a destination of the motorist's choice within 100 miles, if it's their first call for assistance. (For every call thereafter for that person, the limit is within seven miles.) The offer is in effect for the duration of the Governor's Stay-At-Home Order, which currently runs through April 26.
Big Lots – The discount store is offering all first responders, medical professionals, active military personnel and veterans 15% off everything in the store and online (with promo code BIGHEROES.) The discount is available through April 30.
Blake's Tavern – The downtown sports bar is offering all hospital workers and first responders a FREE quart of green chile. Limit one quart per customer. You must present a proper work ID or badge — curbside pick-up or take-out only. The giveaway runs from April 13 to 30.
BlanQuil – The sleep accessory company is offering all military service, healthcare and first responder personnel an additional 50% off all of its products. You must first be verified, before receiving a one-time use discount code. The discount is available for a limited time.
BP & Amoco – The gas station is giving first responders, doctors, nurses or hospital workers with a 50¢ off per gallon of gas, to use on their next fill up at a BP and Amoco station. You must first be verified here, in order to receive the discount code necessary at fill-up. Codes are available from April 2 to 30. (The discount codes expire June 6. Limit two codes per user.) It appears there are no BP or Amoco gas stations in Colorado. If you take advantage of the offer, you could just share the discount code with a friend or family member with a participating gas station in their area.
Choice Market — The convenience store is offering 20% off the entire bill for first responders and medical personnel — for pick-up or take-out only. The offer is for a limited time.
Costco – The warehouse is allowing priority access for its members who are healthcare workers and first responders. With a membership card and employee ID or badge, those members will be allowed to move to the front of any line to enter the warehouse.
Crocs – For a limited time, The Niwot-based shoe company is offering healthcare workers across the U.S. a FREE pair of shoes, including shipping. Choose from select Crocs Classic Clogs and Crocs At Work styles. There is a limit of complimentary Crocs each day, with registration opening at 10 a.m. MST daily.
Circle K – The convenience store is giving first responders and health care workers FREE coffee, tea or Polar Pop fountain drinks. The offer runs from March 26 to April 30.
Dollar General – The store is giving all medical personnel, first responders and activated National Guardsmen 10% off on qualifying purchases. The offer is not valid with additional Dollar General coupons or toward the purchase of gift cards, all phone cards, prepaid Visa cards, prepaid wireless handsets, lottery tickets, Rug Doctor rentals, tobacco and alcohol beverages. The discount is available from March 29 to April 30.
Dry Dock Brewing Co. – The Aurora brewery is giving all healthcare workers a FREE 6-pack of beer at South Deck — from noon to 7 p.m. The giveaway runs from April 22 to 30.
Genghis Grill – Healthcare workers get 20% off carryout orders. Just show medical ID or badge for the discount. The offer is for a limited time.
Good Times Burgers & Frozen Custard – EMTs, medical personnel and police get 20% off their order. Show your employee ID/badge or be in uniform. The offer runs through April 30.
H&R Block – Frontline workers can file both federal and state tax returns for FREE through H&R Block's expert-prepared, on-the-go service, Tax Pro Go. The offer is valid May 1 to 31.
Hooters – Healthcare workers and first responders, as well as military personnel, receive 20% off all food take-out orders. The discount is available for a limited time.
IHOP – The diner is offering 30% off the entire check for medical, law enforcement, military and firefighter professionals. Mention the offer, when you call in an order and show your I.D. or badge at pickup. The discount is available from April 5 to 17.
Krispy Kreme – Every Monday, the doughnut shop is giving all healthcare workers FREE dozens of its Original Glazed Doughnuts. Simply go to the drive-thru, inform the staff of what you need and show your employee badge. Pick up a few dozen on the way to work for colleagues or grab a dozen on your way home from a long shift to share with the family. Limit up to five (5) dozen per healthcare professional, due to varying production capabilities by location. The offer runs from March 30 to May 11.
LaMar's Donuts & Coffee – Every Monday, first responders in uniform and on duty enjoy a FREE 16-oz. cup of coffee. (The offer does not include any specialty coffees.) The offer is ongoing.
Long John Silver's – First responders, healthcare workers, active-duty military and teachers get a 10% off every day. In addition, the discount increases to 20% off one day a week for each group — click here for the schedule. The discount runs from March 30 to May 31.
McDonald's – Select locations in Colorado are offering hospital workers a FREE combo meal — no purchase necessary. The giveaway runs from March 25 to April 30. Click here for a complete list of participating locations.
North Face – The outdoor retailer is giving healthcare workers 50% off certain non-sale items online and in-store. The discount is available from April 14 to December 31.
Phil Long Dealership – The local car dealership is offering a FREE oil change and safety check for all essential workers. The offer runs from April 16 to 30.
Sam's Club – Every Sunday, from 8 a.m. to 10 a.m., Sam's Club Associate Appreciation Shopping Hours are also inclusive of those on the front lines, including healthcare workers and first responders.
Starbucks – The ubiquitous café is giving all front-line responders a FREE tall brewed coffee — hot or iced. The giveaway runs from March 25 to May 3.
Teriyaki Madness – The fast-casual restaurant will pay for 50% of any catering order for healthcare workers — get all of the details here. The discount is available for a limited time.
Tide Cleaners – The detergent company is offering FREE laundry service for the family of front-line responders. There is only one participating location in Colorado — Colorado Springs. The sudsy savings go through May 9.
Trust & Will – The online service (providing legal forms) is offering a FREE will for all front-line healthcare workers — valued at $129. The offer is available for a limited time.
Walmart – The retail giant is hosting a "pickup hour" for first responders. Each day at select pickup store locations, 7 a.m. to 8 a.m. is reserved for curbside pickup for those qualifying customers.
YMCA of Metro Denver – The community organization is offering FREE full-day childcare. The program is for critical use — for first responders, medical personnel or essential workers who need childcare, in order to work and support their family. The childcare is available Monday to Friday, from 6:30 a.m. to 7 p.m. The offer will be available as needed.
Thank you for being there for our community, heroes!