While Costco has become the go-to spot for many shoppers right now, be aware that they are implementing some new requirements. Starting May 4, all Costco shoppers will have to wear face coverings in order to enter the store, the wholesale corporation has announced. The mask must cover your nose and mouth at all times while inside the store.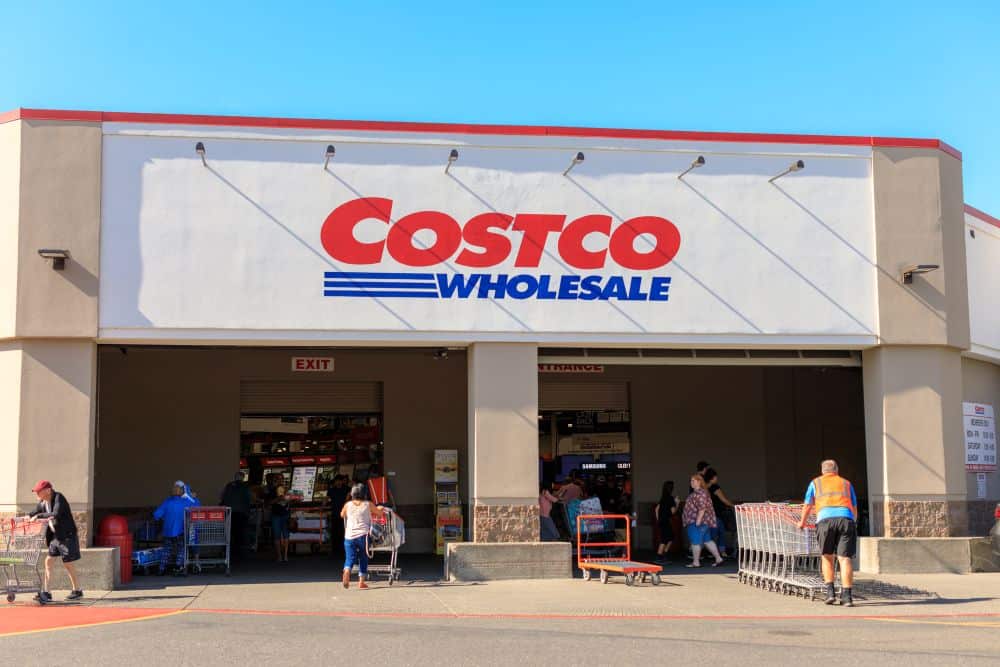 Children under the age of 2 and people who can't wear masks because of medical conditions are exempt.
On Monday, May 4, most stores will return to normal hours. For specific hours, find a Costco warehouse near you here.
Also, as of Monday, stores will be open from 9 a.m. to 10 a.m. for members who are 60 and older, and people with disabilities. Only members who meet this criteria will be able to shop during these hours. Guests will not be admitted. During the special hours, the pharmacy will be open, but the Costco Food Court will be closed during these hours.
Health care workers and first responders will be allowed priority access during all open hours, and be able to move to the front of lines.
For all shoppers, please remember that only two people per membership card are allowed in Costco at a time, and a limited takeout-only menu is available at club food courts.