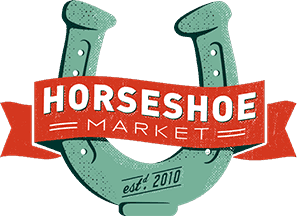 The Regis University parking lot plays host to the Fall Horseshoe Craft and Flea Market on Saturday, September 23, 2023, from 10 a.m. to 4 p.m. The Horseshoe Market is dedicated to providing exceptional handmade and vintage vendors a unique showcase for their goods and offers customers a chance to take home some of Denver and Colorado's best.
More than 120 local art, craft and antique vendors will be selling their wares. Come and shop all the best local goods and enjoy a bit of a party too.
There will be local food trucks, drinks and cocktails, vintage trailers, a fall photo booth and mobile boutiques.
Admission is FREE. Donations for Project I See You will be accepted at the entrance. Free parking is available at Regis Campus. Free souvenir totes will be available for the first 50 customers.
The campus is at 50th & Lowell in Denver.