BOOM! BANG! CHEAP! Fourth of July festivities abound in the metro Denver/Boulder area. We've found most of the no-cost and low-cost festivals, feasts and parades to keep the family entertained. Events are listed alphabetically for easier review. We expect to add more events, as they're announced — so check back often.
In case of bad weather or fire bans, some fireworks shows may be cancelled. However, celebrations usually go on as planned. Check back here and on event websites for updated information.
Here's what's bursting July 1, 2, 3 & 4: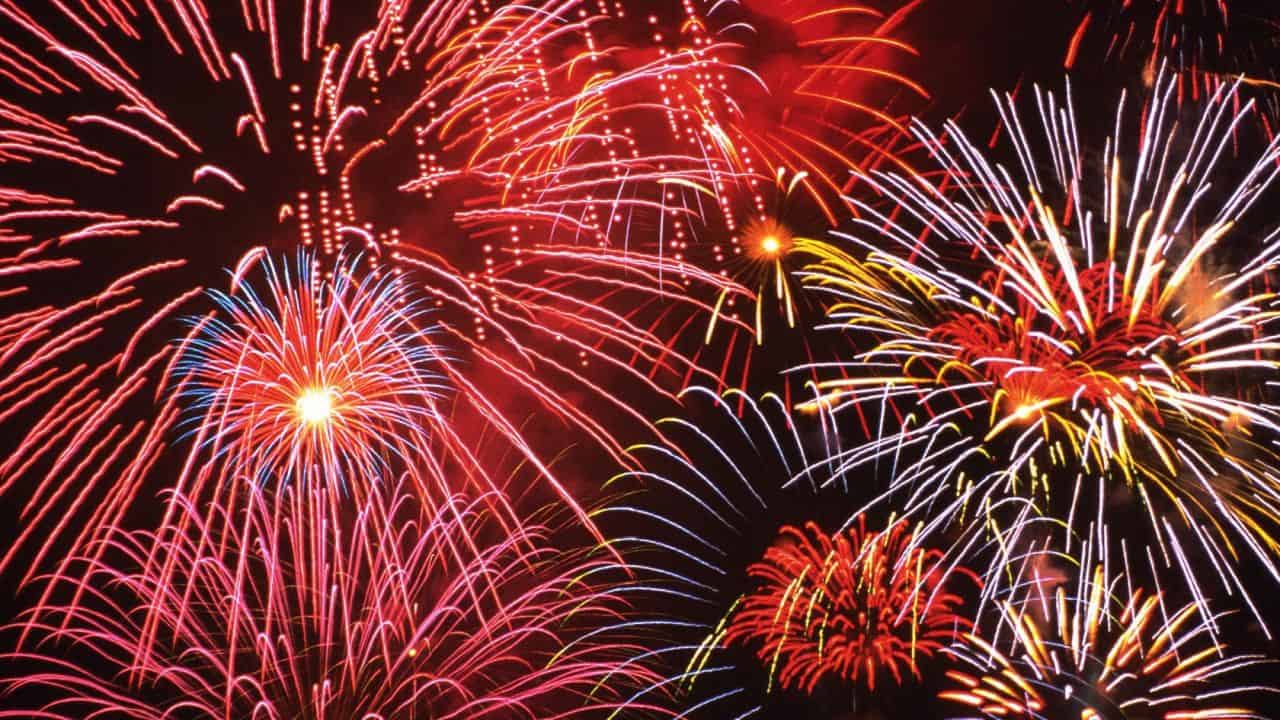 We do our best to bring you the most up-to-date information. If there's something we missed or got wrong, please email news@milehighonthecheap.com.
If you are looking for
food deals on or before the Fourth of July

, check out this list.
If you are looking for
things to do specifically on Monday, July 4

, check out this list of attractions that are open, special events at restaurants & bars and Independence Day deals.
Saturday, July 1
Denver
Colorado Rockies Post-Game Fireworks — The Rockies play the Detroit Tigers at Coors Field at 7:10 p.m., followed by a huge fireworks display. Ticket prices vary based on seat location. 2023
Cranmer Park Community Picnic — Starts at 6 p.m. and goes until the conclusion of the Glendale fireworks, which you can watch from the "hilltop" vantage point. Around 6:30 p.m. kids can meet the Denver Fire Department's fire crew and check out a fire engine. Features a concert of patriotic and popular music performed by The Denver Municipal Band starts at 7 p.m.
Glendale
Glendale Fireworks Show – One of the largest and oldest in Denver. Held in the Infinity Park Stadium. Gates open at 7:30 p.m. You can sit inside the stadium (in the stands or on the field) or on the turf field to the south of the stadium — all are great viewing locations.
The fireworks show will be preceded by movie shorts and videos on the jumbo in the stadium and food trucks will also be available for anyone who would like a little snack while waiting for the fireworks to begin. You may also bring food and beverages, no glass containers or grills. Fireworks start at 9:15 p.m.
Lafayette
Lafayette Independence Day Fun & Fireworks — From 4 p.m. to 10 p.m. at Waneka Lake. Food from local food trucks and a beer garden. Kids activities including free face painting and fee-based bungee trampoline and bounce house. Live music starting at 4 p.m.
Limited Handicap parking available at West Park entrance on Caria. Festival goes on rain or shine. Fireworks show at dusk, unless there is rain. 2023
Sunday, July 2
Denver
Four Mile Historic Park's Independence Day Celebration — From 10 a.m. to 4 p.m. Games, activities (pig racing!), crafts (create a sparkling firework), demonstrations by blacksmiths and other living history re-enactors, food trucks and live music by Denver Concert Band. Tickets are $10/adults, $9 seniors/military with ID, $8/youth (3-17) free/2 and under. Free for FMHP members. Buy tickets here. 715 S. Forest St., Denver; 720-865-0800. 2023
Green Valley Ranch
Green Valley Ranch Independence Fair & Concert — Noon to 8 p.m. at Green Valley Ranch Town Center Park. Features live music and family activities. Rides for kids (water bubbles, mechanical bull, double hoop basketball, rock walls, trickles train), carnival games, crafts, balloons, caricatures, face painting, and free live music. 2023
Monday, July 3
Berthoud
Berthoud Fireworks Celebration — Festival at Waggener Farm Park from 4 p.m. to 9 p.m. includes food trucks, Kids Zone, inflatable slides, live music, and more. Funkiphino performs starting at 5:30 p.m. Fireworks show starts at dusk. 2023
Brighton
Stars & Stripes Independence Day Celebration — 4 p.m. to 10 p.m. Food and beverage vendors open at 4 p.m. Live entertainment starts at 6 p.m. Fireworks set to music at 9:30 p.m. Riverdale Regional Park (Adams County Fairgrounds), 9755 Henderson Rd. 2023
Denver
Civic Center Independence Eve Celebration — Denver's Civic Center Park (Broadway & Colfax), 4 p.m. to 10 p.m. Music starts at 6 p.m. featuring local artists and the Colorado Symphony. Fireworks blast off between 9:15 p.m. and 9:30 p.m. from the roof of the City and County Building. Enjoy food truck fare along with beverages. Civic Center is easily accessible by light rail, bus, bicycle or 16th Street free MallRide so use public transportation. 2023
Elitch Gardens — The park will light up the Downtown Denver skyline with a fireworks extravaganza around 9 p.m. 2023

Erie
Erie Fireworks Show — The 2023 celebration will be at Erie Community Park (450 Powers St.) with fireworks launched from the roof of the Erie Community Center. Food trucks and vendors will be in the south parking lot. Limited public parking available at the Erie Community Center beginning at 6 p.m. Additional parking available at Boulder Community Health (101 Erie Pkwy). Alternate modes of transportation encouraged, bike racks available for use. Fireworks display starts at 9:30 p.m. 2023
Lakewood
Big Belmar Bash — Community celebration from 5 p.m. to 10 p.m. in Belmar Downtown Lakewood. Music, kid's activities, local vendors, food and drinks. Drone light show starts at about 9:15 p.m. The show, which features a fleet of drones equipped with state-of-the-art LED lights, will feature a mesmerizing display of synchronized drones, creating a breathtaking visual experience that is sure to leave audiences in awe. The drones will perform intricate maneuvers, forming patterns and shapes in the sky while displaying a variety of colors and effects. 2023
Littleton
Littleton Red, White & You — 5 p.m. to 10 p.m. at Clement Park. Food vendors, beer & wine garden, Kids Zone, community exhibits, Colorado Avalanche "Game On" Street Hockey, bounces houses, FREE concert featuring That Eighties Band at 7 p.m. Fireworks at 9:30 p.m. Bring a chair or blanket. Event runs rain or shine. No pets allowed. Limited parking. Go here for parking options. 7306 W. Bowles Ave., 303-409-2100. 2023
Tuesday, July 4
Arvada
Arvada Fireworks Display — Arvada's Independence Day Celebration returns to its roots, focusing on the core of the holiday — fireworks! Gates at the Stengler Sports Complex open to vehicles at 7 p.m. Fireworks start at 9 p.m. No personal fireworks, alcohol, drones or pets allowed. Parking is free, first-come, first-served. The park is at 58th and Oak St.
Aurora
Aurora 4th of July Spectacular — Held on the Aurora Municipal Center's Great Lawn. Starts at 6 p.m. Food trucks, musical performances and fun activities. Fireworks launch at 9:30 p.m. and last about 30 minutes. Free parking onsite or take the Aurora R-Line (station is a short walk). 15151 E. Alameda Pkwy. 2023
Breckenridge
Breckenridge Independence Day Celebration — Kicks off at 7 a.m. with Independence Day 10K. Firecracker 50 mountain bike race begins at 9:30 a.m. Parade from 10 a.m. to 11:30 a.m. along Main St. Chalk art, carnival games, art market, live music and more along Washington St. from 10 a.m. to 3 p.m. National Repertory Orchestra concert (cost: $5 to $40) at 6 p.m. at Riverwalk Center. 2023
Brighton
Brighton Fourth of July — Carmichael Park is the site of festivities from 4 p.m. to 10 p.m. Live entertainment includes music from DJ Tidal Wave starting at 5 p.m. and performance by headliner Those Crazy Nights starting at 7 p.m. Fireworks at end of concert. Food trucks on-site. Bring blankets, lawn chairs, bug spray, sunscreen and water. The Park is just behind City Hall at 500 S. 4th Ave.
Broomfield
Broomfield Great American Picnic — Beginning at 5 p.m. in Broomfield County Commons Park with children's carnival ($12 unlimited play on inflatables), NurfTurf (3 games for $7 or unlimited for $15), face painting, balloon twisting and concessions. Beer Garden is back. Bring your ID (21+) and enjoy a brew (cash only). Bike parade (open to all ages) at 5:45 p.m. 17th Avenue Allstars perform at 6 p.m. At 7:15 p.m. concert by Soul X. Fireworks set off at 9:30 p.m.
Limited parking available at the Broomfield County Commons. Additional parking will be located at Legacy High School with shuttles provided from 5 p.m. to 11 p.m. 13200 Sheridan Blvd. 2023

Brush
Brush 4th of July — Parade starts at 11 a.m. This year's theme is "Americana of the West." The annual Brush Rodeo runs from 7 p.m. to 11 p.m. and is one of the best around. Held at the Brush Fairgrounds. Fireworks show held after dark. 2023
Castle Rock
Castle Rockin' the Fourth — A full day of fun at Philip S. Miller Park. Starts at 9 a.m. with a free, un-timed, Independence Day 5K. Throughout the day, there will be magic shows, patriotic movies, live music, kid's activities, food trucks and cocktails and beer for purchase. Performance by Super Diamond at 8 p.m. Drone show synced to patriotic music at dusk. If you can't make it to the park, find a spot to view Santa Fe Quarry. 2023
Commerce City
Commerce City 4thFest — The annual FREE 4thFest takes place at Dick's Sporting Goods Park starting at 5 p.m. and is open to all. Pre-match family festival will include live music, a bounce house, soccer darts, a rock-climbing wall, a mobile ropes course, an alpine tubing slide, a mechanical bull, a trackless train, pedal carts and a toddler zone.
Rapids Block Party is on the south side of the stadium with a live DJ, drinks, food trucks and an LED wall that will stream the Rapids' game live. Party is also FREE and open to all. Local fans who live within the vicinity of the stadium can bike to 4th Fest and park their bikes at the Rapids' recently launched Burgundy Bike Lot, which is located on the east side of the stadium between Gates B and C. Largest public fireworks show in Colorado after the game around 9:30 p.m.
Colorado Rapids vs. Portland Timbers at 7:30 p.m. Soccer match tickets available here. Following the game, fans in attendance may sit directly on the field and view the Fireworks Celebration. All fans unable to attend the game but interested in viewing the fireworks can park in the lots surrounding the stadium starting at 7 p.m. Tune in to 92.5 FM for the Firework Show Playlist. Due to limited parking, the RTD bus and rail system is encouraged. Route 62 bus stop is at the stadium's front door.
Reunion Red, White & Bluefest — Reunion community starts the festivities with a Children's Bike Parade at noon. Main event at Tower Rd. & 104th from 1 p.m. to 5 p.m. will include food, games, music, entertainment for the kids, a live band and lots of family friendly activities throughout the afternoon/evening. Fireworks display at dark.
Denver
Central Park Pancake Breakfast & Parade — Start with a pancake breakfast at 9 a.m. at the South Green (29th & Roslyn). Breakfast may be purchased (includes pancakes, sausage, and juice). Suggested donations are $5 per adult, $3 per child or you can purchase a family 4-pack (2 adults/ 2 children) for $12. All donations benefit the community swim team. This is followed by an old-fashioned parade with bikes, trikes, wagons and scooters beginning at 10:30 a.m. 2023
Highland 4th of July Parade — 9:30 a.m. to 11:30 a.m. Bring your favorite, non-motorized ride and meet at W. 32nd Avenue and Clay at the Museum of Contemporary Art at the Holiday Theater for a bike decorating party. MCA will provide some decorations. Then, parade marches down W. 32nd Avenue to Hirshorn Park, where a fire truck will show up for a refreshing water spray. Little Man Ice Cream after party festivities. 2023
Historic Montclair 4th of July Celebration — 10 a.m. to 3 p.m. Held at Montclair Park (12th & Newport) includes bike parade, family games, a Dixieland Band, and a fire truck hosing down the kids (if firefighters aren't on a call). 2023
Park Hill 4th of July Parade — The northeast Denver tradition starts at 1:30 p.m. and runs on 23rd Ave. from Dexter St. to Krameria St. Includes 50+ floats, bicycles, costumed characters, classic cars, a marching band and more. The parade ends about 3 p.m. at the Kearney Street Fair on the 2200 block of Kearney with food, live music, kids' activities and more. 2023
Wash Park 4th of July — 7 p.m. to 8:15 p.m. FREE concert by the Denver Municipal Band. 2023
Dillon
4th on the Lake — Colorado Jazz Repertory Orchestra performs at Dillon Amphitheater with the backdrop of Lake Dillon. The program features crowd-pleasing favorites and music that celebrates our country's 247th birthday. Doors open at 3 p.m. Show starts at 4 p.m. FREE, no tickets required. The Amphitheater operates on a first come, first served basis. Once they reach capacity they enact a one in, one out policy. 2023
Englewood
Englewood 4th of July Fireworks — In partnership with Littleton and Sheridan. Starts at 5 p.m. at Belleview & Cornerstone Parks. Enjoy local business vendors and food trucks. Bring a picnic dinner and blankets. Fireworks start at 9:15 p.m. Both parks — Belleview and Cornerstone — are located near the intersection of W. Belleview and S. Windermere. 2023
Estes Park
Estes Park 4th of July Celebration — Car Show features dozens of vehicles on display at the American Legion Post 119 (850 N. Saint Vrain Ave.) starting at 11 a.m. Estes Park Village Band gives a FREE concert at 7 p.m. at Performance Park Amphitheater. Fireworks over Lake Estes around 9 p.m. Estes Park FREE shuttles have extended evening hours this day to take you to all activities. In addition: The Big Bang Concert (fee for admission — $23/adults, $11 children including fees) offers a view of the fireworks along with music by FACE Vocal Band, food, local craft beer and wine at the Estes Park Events Complex. 2023
Firestone
4th at Firestone — Parade with floats, decorated vehicle displays, marching bands, classic cars, motorcycles, and more runs from 10 a.m. to about noon. It starts at Thunder Valley K-8 and makes its way through Historic Firestone to Miners Park.
After the parade, head over to Miners Park (170 Grant Ave.) for tons of family-friendly activities. Booth vendors and food trucks will be onsite from 11 a.m. until 3 p.m.
Return to Miner's Park from 5 p.m. to 10 p.m. for live music. Performers include Stereo Clone, Narrow Gauge and That Eighties Band. Enjoy a full meal or a festival dessert in the Food Truck area and grab a beverage in the beer garden. Fireworks start at 9:30 p.m.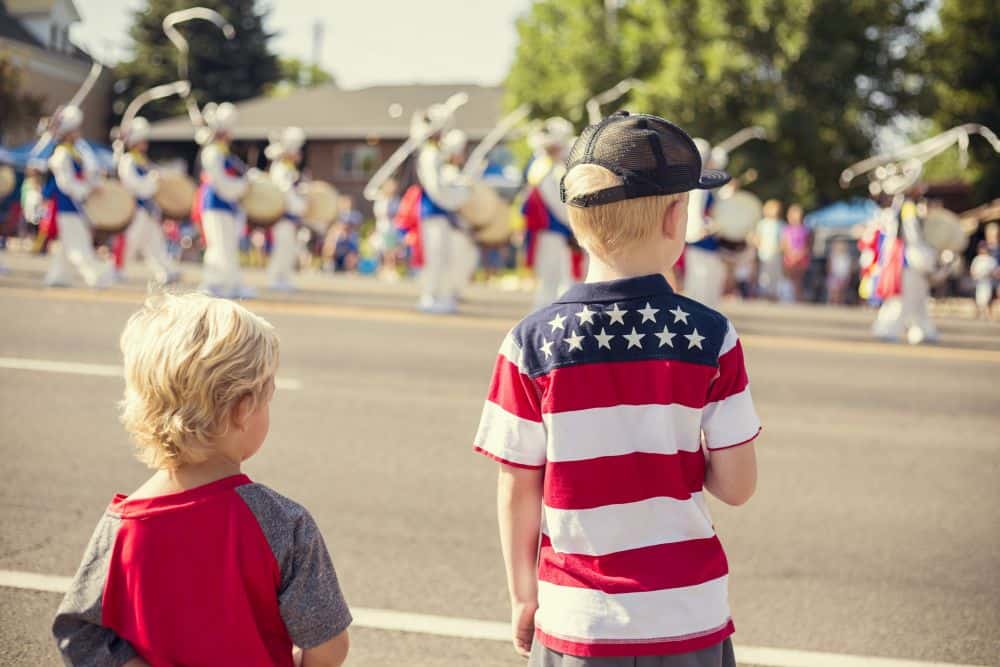 Fort Collins
Fort Collins July 4 Celebration — Stars & Stripes Golf Tournament and Firecracker 5K start at 7:30 a.m. Independence Day parade at 10 a.m. along Mountain Ave. (Check website for route map.) Family Fun Zone at City Park from noon to 5 p.m. Live music and food trucks at City Park starting at 4 p.m. until 9:30 p.m. Fireworks around 9:35 p.m. over Sheldon Lake at City Park. 2023
Fort Lupton
Fort Lupton Independence Day Celebration — Community Center Park at Fort Lupton Rec Center is filled with live music and fun activities from noon to 4 p.m. including a huge zip line, the Fire Department's water slide, bounce houses, petting zoo and carnival rides. Three food trucks and a beer garden on site. Live music by Soul Food Band. Fireworks show set off at dark from the Coyote Creek Golf Course. 2023
Georgetown
Georgetown 4th of July — Parade at 11 a.m. down 6th Street in Historic Downtown. Beer Garden in Werlin Park. BBQ ($10 per plate) at noon at Georgetown City Park with music by the Cowboy Band. More live music on the Library Stage featuring the Jeffco Brass Band (1 p.m.) and The Wrecklunds at 2 p.m. Don't miss the Shootout Reenactment in Downtown with the Park County Regulators at 2 p.m. No fireworks in Georgetown. Head 15 minutes east to Idaho Springs for their show at 9:15 p.m. 2023
Golden
Golden 4th of July Festival — Annual festival in Lions Park from 11:30 a.m. to 9:30 p.m. Music provided by three bands including Ryan Chrys & the Rough Cuts and Something Underground. Bring a picnic or purchase food and drink from American Legion Golden Post 21, five specialty food trucks, cold Coors and Golden City Brewery beer, Bonacquisti Wines (Denver's Urban Winery) and more. 1300 10th St. 2023

Grand Lake
Independence Day Fireworks — Thirty-minute fireworks show begins after it is fully dark outside, often closer to 10 p.m., so bring layers so you can be dressed accordingly. The fireworks are visible all over town. It takes an extended amount of time to exit Grand Lake after the fireworks. Many venues offer music and food after the show. Prepare to spend some time in town to wait out the traffic. Show is weather and fire restriction dependent. 2023
Highlands Ranch
Highlands Ranch July 4th Fireworks — A spectacular display of fireworks at Highland Heritage Regional Park. Bring your blanket, and beverage, and hang out to enjoy the fireworks. Food trucks to be announced. Bike, walk, and ride-share whenever possible, as no shuttles will be provided to the park. Fireworks begin around 9:30 p.m. 9651 S. Quebec. St. 2023
Idaho Springs
Idaho Springs 4th of July — An afternoon complete with live music, beer garden and dancing in downtown at Citizens Park starting at 1 p.m. to 9 p.m. Live Music, bounce house, dunk tank, chalk art, lawn games and other entertainment. Fireworks Show at 9:15 p.m. over Charlie Tayler Waterwheel. 2023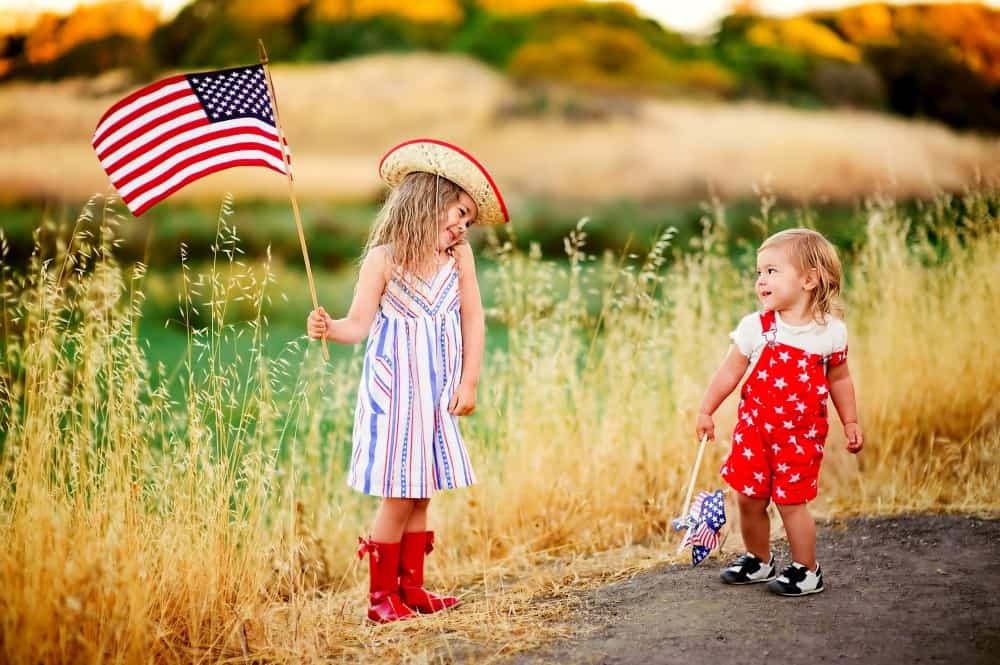 Littleton
Littleton 4th of July Fireworks — In partnership with Englewood and Sheridan. Starts at 5 p.m. at Belleview & Cornerstone Parks. Enjoy local business vendors and food trucks. Bring a picnic dinner and blankets. Fireworks start at 9:15 p.m. Both parks — Belleview and Cornerstone — are located near the intersection of W. Belleview and S. Windermere. 2023
Lone Tree
Independence Day Celebration — Festivities start at 9 a.m. with the 4th of July Family Fun Ride & Stroll, which makes its way one-mile down the Willow Creek Trail. From 10 a.m. to 1 p.m. check out the Family Fun Park filled with inflatables, interactive activities, live entertainment, and food trucks. Reservations required for Family Fun Park, due to limited capacity.
Evening party at Prairie Sky Park open to all starting around 6 p.m. Live music by Jenny Shawhan (7 p.m.) and Uptown Funk (8 p.m.). Bring your blankets, camping chairs, coolers and outdoor games. Check website for parking and shuttle details. Fireworks at 9:30 p.m. 2023

Longmont
Fireworks in Longmont — Longmont Skyline Kiwanis are hosting public show open at all at the Fox Hill Golf Club. Enjoy an afternoon on the green, in a family-friendly atmosphere, with fun and games, local food trucks (4:30 p.m. to 9:30 p.m.), a live performance from The Long Run (7 p.m.) and a spectacular fireworks display starts around 9 p.m. to 9:15 p.m. Be sure to bring your own lawn chair or blanket. Entry is free to those who walk in or bike. Parking is tight. Info on parking and other viewing options here. 1400 State Highway 119. 2023
Louisville
Louisville Fourth of July Celebration — Join the community for food trucks, bounce houses, face painting, and patriotic music at the Coal Creek Golf Course (585 W. Dillon Rd.). Fireworks show will start around 9:45 p.m.
Fireworks will be shot off from the Golf Course. View fireworks from the sidewalks at the golf course clubhouse and tee boxes for the driving range. Limited parking at the golf course and in surrounding neighborhoods.
MHOTC Tip: Carpool or take a complimentary shuttle (from the Louisville Rec Center at 900 Via Appia Way or Coal Creek Ace Hardware at 1343 S. Boulder Rd.) to the Golf Course. Shuttles start at 5:30 p.m. 2023
Loveland
Loveland July 4th Celebration at North Lake Park — Free activities and displays starting at 3 p.m. The Kids Zone Play Area and vendor booths will be in the west parking lot near the playground and include the Mobile Recreation Trailer games, giant building blocks from Everblock, face painter, balloon artists, climbing wall, the Buckhorn Train, food trucks and dozens of vendors.
Children's Bike Parade at 4 p.m. Cornhole tournament at 4 p.m. next to the Beer Garden. Live music at the Hammond Amphitheater from 3 p.m. to 9 p.m. including performances by Wood Belly, Creole Stomp and Loveland Concert Band. Fireworks launch at 9:17 p.m. over Lake Loveland.
Niwot
Niwot's July 4th Celebration — Pancake breakfast from 8 a.m. to 10:30 a.m. at Niwot Market includes pancakes, sausages, eggs, green chiles, orange juice and coffee. Bicycle decorating starts at 8:30 a.m. and parade beginning at 11 a.m. with vintage cars, decorated bikes, bands and citizens young and old. Parade runs from Cottonwood Square and winds throughout the community. 2023
Northglenn
Northglenn 4th of July Celebration — Noon to 10 p.m. Event includes car show, bounce houses, pedal boats, Duck Derby, food vendors, beer garden, live music by Latin Sol (2:30 p.m.) and Dotsero (4:30 p.m.), military recognition, concert by Hot Lunch at 7:30 p.m. Fireworks display starts between 9 p.m. and 9:30 p.m. Bring picnic baskets and blankets.
Parking is available at the Wagon Road Park N Ride at 120th Avenue and Huron Street. Then, use the walkway under Interstate 25. Near the park, parking is designated for handicapped, staff or vendors working the event. Cost is free for 24 hours for north metro area residents. E.B. Rains Jr. Memorial Park is at 11800 Community Center Dr. 2023
Parker
Parker Fireworks Show — For 2023, the Town of Parker will hold a remote-only fireworks display that can be viewed throughout the community in place of the traditional, day-long event in Salisbury Park. The fireworks will launch at 9:30 p.m. (weather permitting) and run about 18 minutes.
Salisbury Park will be open to the public that day, but there will be no additional services or activities. Limited parking will be available on a first-come, first-served basis. The only parking will be the park's paved parking lot (300 spots). The larger grass lots used in the past will not be available for parking in 2023. 2023
Sheridan
Sheridan 4th of July Fireworks — In partnership with Littleton and Englewood. Starts at 5 p.m. at Belleview & Cornerstone Parks. Enjoy local business vendors and food trucks. Bring a picnic dinner and blankets. Fireworks start at 9:15 p.m. Both parks — Belleview and Cornerstone — are located near the intersection of W. Belleview and S. Windermere. 2023
Superior
Superior 4th of July Celebration — Downhill Mile Race begins at 7 a.m. Community parade (with an 80's theme for 2023) at 8:30 a.m. Parade will follow Rock Creek Parkway and end at Community Park. Pancake Festival at park at 9 a.m. with live music by Ronnie Raygun and the Big Eighties Band. Serendipity Tap & Cafe BBQ starts at noon at the Superior Community Center featuring live music, food, drinks and music by Steve and the Cruisers. 2023
Thornton
4th of July in Thornton — Everything gets going at 4 p.m. at Carpenter Park Fields. Food vendors, beer garden and yes, parachutists floating down onto the field. Thornton Community Band at 5:15 p.m. Kory Brunson Band at 7:30 p.m. Fireworks show at 9:30 p.m. No RVs allowed. Carpooling strongly suggested. The park is at 11000 Colorado Blvd. (108th Ave., & Colorado Blvd.)

Westminster
Westminster 4th of July Celebration — Festivities from 4 p.m. to 10 p.m. at Westminster City Park. Concert by Be Kind Rewind starting at 7 p.m. Fireworks at 9:15 p.m. There will be a FREE shuttle bus from many locations in Westminster. 2023
Winter Park
4th of July Celebration — Pack a picnic, and pick your spot to enjoy the evening at the Rendezvous Event Center from 7 p.m. to 10 p.m. Join a cornhole tournament, throw a bocce ball, or jump in the free photo booth. Free concert by Triple Nickle Band. Finish the evening with a laser show featuring DJ Jen G. 2023