Everyone seems to love Chick-fil-A. Between its delectable chicken and top-notch customer service, it doesn't get much better in the world of fast-food. You can't hear "my pleasure" and not immediately think of all the polite, attentive and helpful employees…and always-super-clean dining area. (Plus, who can't get enough of its Chick-fil-A Sauce?)
However, for hungry bargain hunters, it's a challenge to find any savings at the (very) popular chain restaurant. They rarely (if ever) offer any coupons, unlike just about every other fast-food joint. Plus, they don't have a value menu nor do they offer any meal deals. And, finally, they stopped its super popular Cow Calendar in 2018, after 20 years of chuckles at cows in ridiculous poses and FREE food every month.

Because of this, it's difficult to find and share any deals, as every location is independently-owned and operated. They rarely offer any national or regional promos — just a giveaway maybe once or twice a year specific to a single market.
All of this doesn't mean you can't find any savings, you just need to know where to look. Chick-fil-A prides itself on being an active part of each community it serves. As a result, many of its specials, giveaways and events are geared toward the neighborhood and community surrounding each restaurant.
Remember, they're closed on Sundays.
Okay, these may not be "top-clearance secrets", but they're tips on how to save money at Chick-fil-A.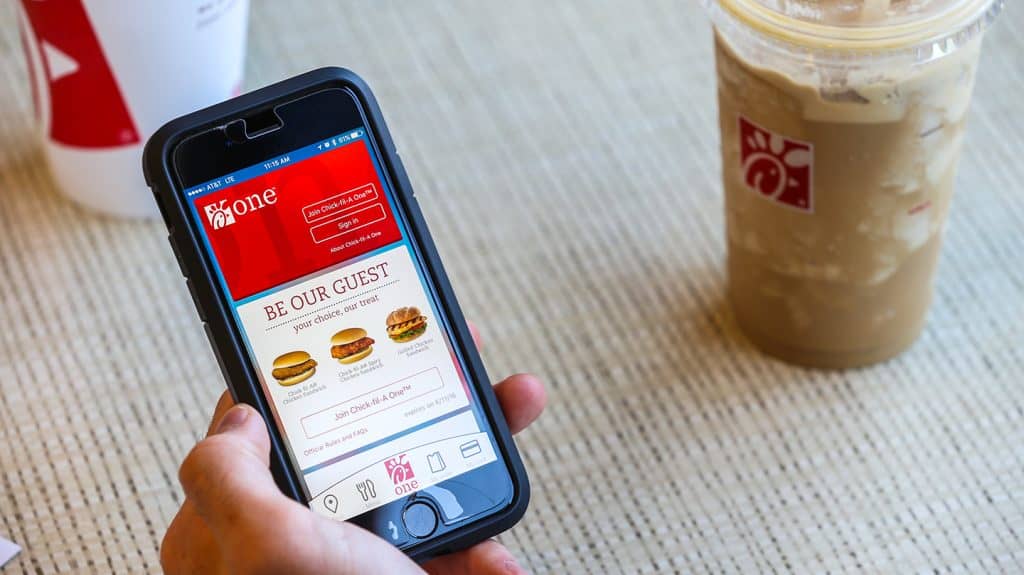 Chick-fil-A One app — One of the best ways to earn FREE food and perks is to download its app. Scan your app every time you make a purchase and earn your way toward complimentary food.
Even better, they're known to surprise customers with FREE treats throughout the year. It's important to note that many of the offers are specific to a single location, based on your profile and settings.
Social media — Many individual restaurants have their own social media accounts, namely Facebook and Twitter. Follow them for announcements about giveaways and promos at each location.
Many are only announced via social media, so, if you don't follow them, you could miss out on some delicious deals. Ask a manager at your favorite location about its social media accounts.
Local website — This one is definitely a well-kept secret. Most locations have their own "restaurant website." It's the only place you'll find an event calendar with dates for promos, giveaways and family-friendly gatherings.
You can find individual websites by searching for locations here. (Note: Not every location has a website.)
Receipt survey — Always get your receipt at Chick-fil-A. Not only can you double-check you were charged correctly, but it may also include customer satisfaction survey. (Receipts are selected randomly. No one truly knows the algorithm, but it's more often than you'd think.)
Enter the survey code online, answer a few questions and receive a coupon via e-mail for a FREE Original Chick-fil-A Sandwich.
Chick-fil-A Kids Club — Select locations offer games, crafts and challenges each month for families. Many of the events include menu specials, FREE food or snacks for little ones and giveaways. Even better, the infamous Chick-fil-A cow is known to make an appearance on occasion, sure to elicit squeals and screams from all. How often do you see a giant cow just walking around a restaurant? Moo!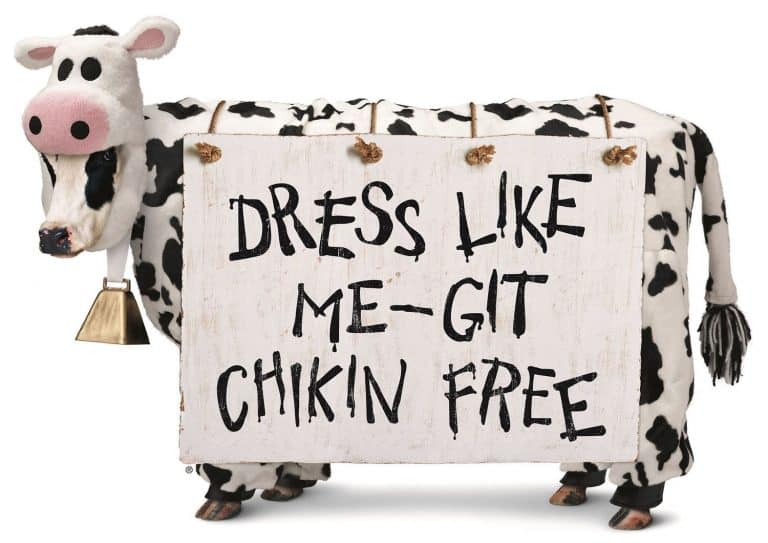 Cow Appreciation Day — Chick-fil-a is known for its annual Cow Appreciation Day, usually celebrated in mid-July. Customers who are brave enough to dress like a cow get a FREE entrée, even if just a few spots or an udder.
There's no longer any need to dress like a cow from head to toe, unless you're in a creative and fun mood. It's definitely one "moo-ving" holiday — bargain hunters just might get a little teary from joy for the annual freebie.
Indoor Play Area — Kids love chicken nuggets and play areas, so Chick-fil-A is the perfect stop for families. Just about every location (if not, all) have an enclosed play area where kids can climb and slide until their heart's content.
The restaurant thinks of everything for parents. Outside of each play area is bin full of Purell wipes, so little hands can stay clean before and after playtime.