Colorado is going nationwide! Well, at least, at Smashburger, thanks to the popularity of its customer-favorite Colorado Burger. Of course, we already knew how great our state (and the burger) is for so many reasons, but, now, the whole country can get a taste of Colorado. By popular demand, the chain's Colorado Burger will be available at all locations nationwide — for a limited time.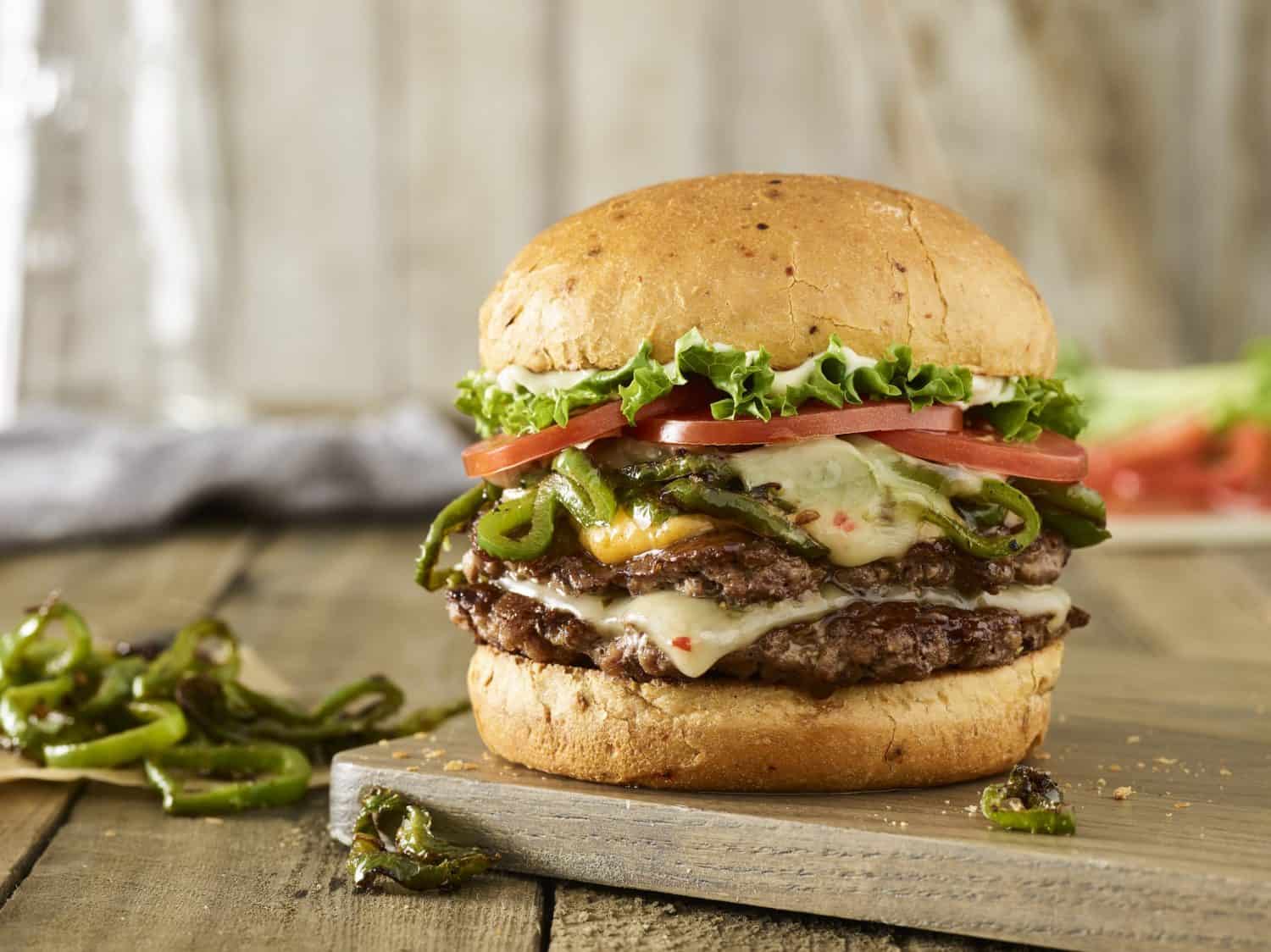 As one of its most popular premium burgers, the Colorado Burger is made with Certified Angus Beef and topped with green chilies, melted aged cheddar and pepper jack cheeses, lettuce, tomato and mayo — all on a spicy chipotle bun.
In celebration of the chain's 13th anniversary and its Colorado roots, on Thursday, August 6, customers who purchase any double or single Colorado Burger can get a second one for only 13¢ at participating locations.
Known for its Certified Angus Beef burgers smashed on the grill to sear in the juices and seal in the flavor, Smashburger has more than 300 locations in 36 states and eight countries.
Did you know Smashburger was first cooked up in Denver? In fact, its first location is still there on Colorado Boulevard in Glendale. Now, the chain has 32 locations in Colorado.
Hungry for more food deals?
Sunday, February 28, 2021
Monday, March 1, 2021
Tuesday, March 2, 2021
Wednesday, March 3, 2021
Thursday, March 4, 2021
Friday, March 5, 2021
Saturday, March 6, 2021