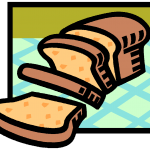 The deals are rising for fans of baked goods and bread at Oroweat Bakery Outlet. Owned by Bimbo Bakeries USA, the store sells Oroweat, Entenmann's, Sara Lee, Bimbo, Thomas' and more. (The smell of fresh baked bread is worth the stop alone!) The shelves are full of everything you'd buy at in your grocery store's bakery department, but at a deep discount — up to 50% off.
Stock up on everything from loaves of bread and dinner rolls to tortillas and sweet baked goods. Plus, be sure to check out the outlet's Deal of the Day for big savings.
There are four outlets in Colorado:
Colorado Springs — 3232 Chelton Circle, 719-473-4492
Commerce City — 5305 E. 72nd Ave., 720-322-9343
Loveland — 373 N. Denver Ave., 970-593-0302
Denver — 5050 E. Evans Ave., 303-691-6342
Hours vary by location, but most are open during the following hours:
Sunday — 9 a.m. t0 4 p.m.
Monday to Friday — 9 a.m. to 6 p.m.
Saturday — 9 a.m. to 5 p.m.
If you haven't been there in awhile (like us), the days of a physical punch card are long gone. It's all digital now via its app — search for it by typing in "Oroweat Bakery Outlet."
Every time you make a purchase, earn "punches" toward additional savings. As an added bonus, new members receive $2 off their first purchase — just show the staff your loyalty punch card in the app.
Plus, the app offers VIP Coupons for even more savings.
Finally, seniors (62 & older) and military personnel receive a discount of 10% off their entire order every day.
If you buy more than you need at the moment, most breads and baked goods freeze well for about three months.
Looking to bag more savings on groceries?
Wednesday, February 8, 2023
Thursday, February 9, 2023
Friday, February 10, 2023
Saturday, February 11, 2023
Sunday, February 12, 2023
Monday, February 13, 2023
Tuesday, February 14, 2023