Story by Michelle Jackson. If you read my post, Cheap Happy Hours for People with Expensive Taste you'll understand that I struggle with a dilemma — I like to save money, but I have upscale taste. In fact, I'm the person who walks into a store and always manages to fall in love with the most expensive item in the place even when the price isn't marked.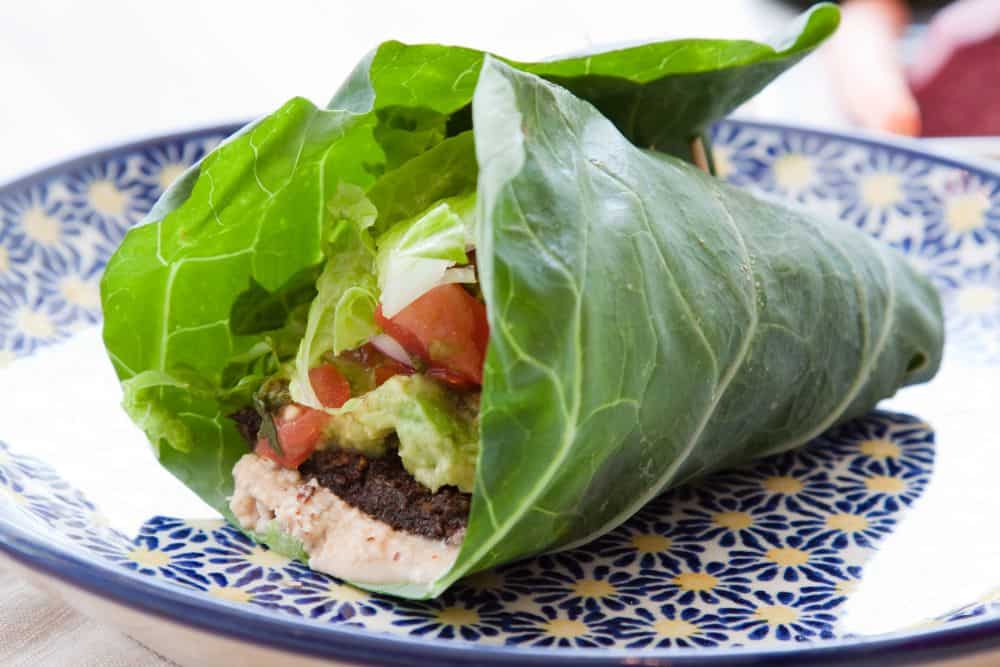 Like many GenXers, there was a time when struggled with debt and managing my wants vs. needs. Enter technology and some simple strategies. I've cut more than $20,000 from my annual spending without affecting my quality of life or the quality of the goods and services I enjoy.
Before we get to my list of cheap vegan happy hours, I want to share some money savings strategies for those moments when you find yourself in a pricey new place.
First, be honest about what you like or dislike. I don't like bad food, so I'm unwilling to spend money on bad food.
Second, spend some time thinking about how you socialize. What does your social circle enjoy doing?
Third, quickly check the new restaurant you plan to visit. That's non-negotiable. I'm looking for the following:
Does the business have an email list that I can subscribe to? And, does joining the list give me a financial incentive? In fact, a couple of the restaurants mentioned on this list have savings coupons that you will receive for your first initial purchase.
Happy Hours — I love them so much! They're a super simple way to save money on a night out.
For vegans and vegetarians — I've actually been both and while I'm not 100% meat-free currently, I have a large number of friends who are and I want to make sure that when we go out they are able to enjoy the experience as much as everyone else.
Look at the restaurant menus and figure out what you can eat and the easiest substitutions that you can request in order to make your meals vegan.
You don't have to go broke eating as a vegan out in the world. And, there are a number of restaurants and fast casual spots in town that you can enjoy as a vegan. Here are my picks.
2800 E. 2nd Ave. #1
Denver, 80206
Happy Hour: No designated hours.
When you decide to go to happy hour at True Food Kitchen, don't forget to to download their rewards app and connect with $10 savings on your first $25 purchase. I think the best savings with the app is the initial savings.
There are so many vegan options to choose from that it can feel a little overwhelming in a great way. Grab that coupon and pick from the Edamame Guacamole, charred cauliflower, or unbeetable burger.
Go with a friend and split the cost with your favorite friend.
3110 E. 1st Ave Unit #101
Denver, 80206
Happy Hour: No designated hours.
For the longest time I wanted to visit the Flower Child Boulder location but I never had the time. So I was thrilled when Flower Child opened a Denver location outside of the Cherry Creek Mall. I'm always looking for well made clean eating and Flower Child is a restaurant that offers it.
Sign up for their email list and get $10 off your first $20 dollar purchase.
Enjoy a $7 avocado hummus, vietnamese crunch salad for $8.75, or grab one of the 4 vegan bowls that they offer.
1165 S. Broadway
Denver, 80210
Happy Hour: Tuesday – Friday 4 p.m. to 6 p.m.
I'm honestly ridiculously obsessed with Somebody People. Their avocado toast is absolutely one of the best that I've eaten in town. It's a simple meal that is surprisingly easy to make badly. Somebody People elevates the simple avocado toast to something to rave about.
Grab a $5 glass of wine and enjoy some hummus while taking in the awesome atmosphere in the restaurant.
1730 Wynkoop St.
Denver, 80202
Happy Hour: Monday – Friday 3 p.m. to 6 p.m.
I really wish that Machete offered at least three vegan taco options. But, for the two that they offer, you'll enjoy stuffing your face while drinking the delicious margaritas that Machete is known for. I"m sharing the Union Station location details, but there also is a fabulous location in Cherry Creek. There are three tacos you can choose from when you visit Machete.
De La Milpa — It's a vegetable taco made with zucchini. You will need to request that they leave off the cotija (Mexican cheese) in order to make it vegan.
Del Jardin — This taco is already a vegan designated taco.
Betabel — If you're a beet fan, this is the taco for you.
All of these are $4.25 during normal hours, but may be cheaper during happy hour.
1959 Wynkoop St.
Denver, 80202
Happy Hour: Please note, they refer to happy hour as Recess. Every day from 3 p.m. to 7 p.m., then from 9 p.m. to close.
One of the things that I really like about 303 Public School is that their online menu is already segmented in a way that makes it incredibly easy for you to find vegan (or vegetarian) food options. This restaurant is located downtown about a block west of Union Station.
Vegan options are notated by a V+ not to be confused by the V which is noting a vegetarian option. The menu also shares how they customize dishes to make them vegan.
7950 E. Mississippi Ave.
Aurora, 80247
5505 W. 20th St.
Edgewater, 80214 (Opening July 2020)
Happy Hour: No designated hours.
Did you know that there is a vegan fast food restaurant in Denver? Well, technically it's in Edgewater in the fabulous new Edgewater Public Market. And, even though burgers aren't necessarily on everyone's happy hour menu, if you're craving a yummy burger, fries, and a milkshake, Mega Burger is where you need to go.
This location will open at the end of July 2020, but you can visit the original location in Aurora until the new location is opened.
5505 W. 20th St.
Edgewater, 80214
Happy Hour: No designated hours.
Edgewater Public Market is currently one of my favorite food halls in the Denver metro area. And, one of the main reasons for that is the unique food offerings including Konjo Ethiopian Food.
I can't get enough of Ethiopian food and sometimes I feel a little overwhelmed trying to figure out where to find it. The wonderful thing about Konjo is the portion sizes, there is a ridiculous number of vegan options and it's all delicious.
The menu also designates what's vegetarian and what's vegan so you don't have to guess. Hop online before you stop by for a visit to get a feel for the menu.
Once you've eaten your $9.99 veggie plate head up to the roof top and enjoy a drink at Rogers Liquid Oasis a repurposed Airstream slinging delicious drinks for the masses. Pop in during their happy hours Monday-Friday from 2 p.m. to 6 p.m.
Market Street Station Location
1460 16th St.
Denver, 80202
Again, Noodles & Co feels like a slightly edgy choice for a happy hour, but hear me out. They have Zoodles and serve wine. Noodles & Co is also a Colorado local company. There are a number of vegan blog posts that you can find online to help you customize your meal. Or, you can look at the menu before your next visit and figure out how to customize your favorite dish.
It's likely that you'll end up having to request that they make your dish without cheese in order to create a vegan meal.
There you have it! Vegans rejoice because this is actually an incomplete list of places to enjoy vegan happy hours. Denver has grown and changed over the years, and one thing is for certain, eating plant forward meals is so much easier than it used to be.