There's no way around it, my parents are old. My father is in his late-70s and my mother is a few years behind. And, no, 70 is not the new 40. There is not a weekly visit that goes by that I don't give a tutorial on the remote control, iPad and Smart TV.
That's not to say I don't know any "senior citizens" who are young and vivacious, like my 70-something twin neighbors — click here. It's just that, unfortunately, my parents do not fall into that category. And, trust me, they're not offended by the term "old." My father almost swallowing his tiny hearing aids, thinking they were pills, always provides amusement at family gatherings. Or the fact that whenever the phone rings on the TV one of them inevitably answers the phone. "Hello? Hello?" (If you can't tell, my family has a good sense of humor about it all.)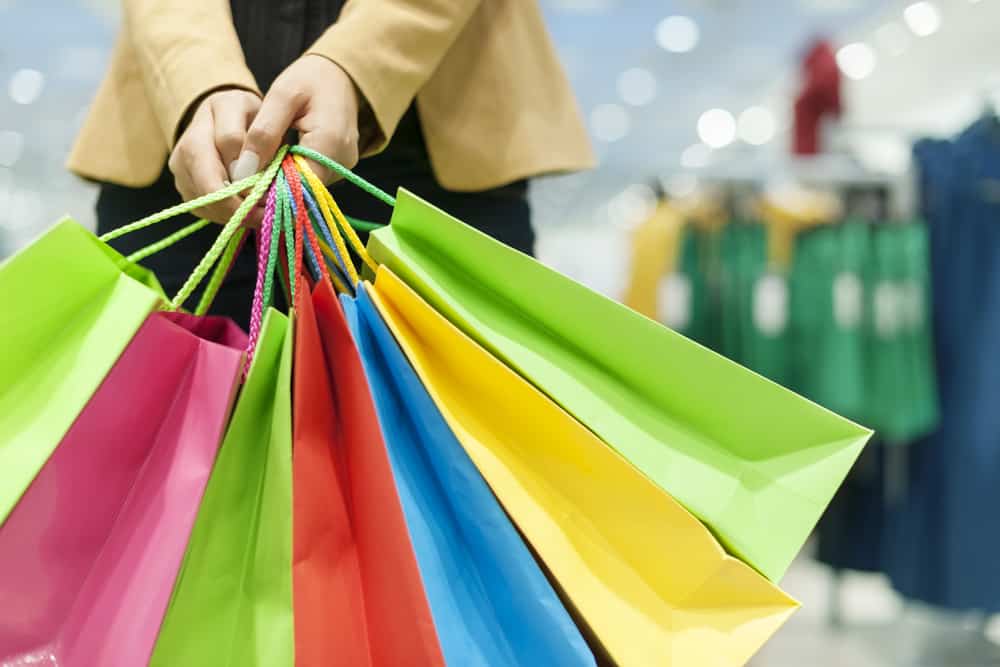 The one thing my parents have mastered is saving money. My mother has always loved a good clearance rack and my father can't get enough of thrift stores and garage sales. (Out of their three boys, I'm the only one who got the "bargain bug.") As a result, my family is well-versed, when it comes to "senior discounts." MHOTC gets the occasional request for more posts about senior discounts. And, thanks to my parents, I'm somewhat of an "expert" on the topic.
Senior discounts are tricky, in large part, because they're rarely promoted. It's almost like an "insider's secret" at many businesses, so vetting such deals is nearly impossible. Then, there's the issue of what age qualifies as a "senior." Brace yourself, some places consider 55 the threshold! While it varies widely at other places, from 60, 62 or 65. And, finally, the discount varies widely by store.
For example, my mother always has to ask about a "senior coffee" at every place we eat. (It doesn't matter, if it's fast-food or sit-down.) Frustratingly, it varies greatly at the same chain restaurant — at one location, it's FREE; at another, it's 50¢; and, yet, at another, they've never heard of such an offer. (Some places will offer a soft drink for non-coffee drinkers.)
We've even had varying responses at the exact same location on different days — much depends on who's behind the counter. (For fast-food, because almost every location is independently owned, any such discount is at the discretion of the owner.)
And, when we do find a "senior discount", it's typically for just 10% or 15% off. (If you're dining out, the senior discount barely covers tax or tip.) That's where a little math helps. (For the record, I don't consider anything under 25% off to be much of a savings.) Because businesses do not allow customers to combine offers, senior discounts are not always the best deal.
From my experience, my parents always find a better deal via coupons, promos or sales — all of which are offered to the general public. No age limits or requirements. To my point, a buy-one-get-one FREE coupon or meal deal (entrée, side and drink) offer far better savings than a measly 10% off. For the best deals, sign-up for your favorite restaurant's e-club or loyalty program, as members always get exclusive discounts and/or coupons. For a round-up of more than 200 clubs and how to register, click here.
In the end, I would not completely discount senior discounts. (Clever, huh?) At those business that don't often offer any sales or promos of any kind, a senior discount might be your best bet. Just be sure to clarify, if the discount applies to just one item or an entire purchase. Does it apply to sale or clearance prices? (If you're dining out, does the discount apply to the entire tab or just the eligible person's order? Some places may apply the discount to an entire party, as long as the "senior citizen" is present.)
Don't be shy. Ask at your favorite retailer or restaurant, if they offer any senior discounts. However, research potential bigger savings first — (as always!) search MHOTC, read promo signs, review the sales ad or do a quick search on the Internet. The senior discount is not always your biggest savings or only option.
The best senior discount, in my opinion, is at Walgreens (55+). The drugstore offers 20% off regular price merchandise on the first Tuesday of the month. For those "non-senior citizens" reading this post, tag along with an older qualifying friend or family member to get the discount. I'm not embarrassed to admit that I've tossed a few items in my parent's cart for the senior savings. I just pay them back in the car.
I could be wrong, but I feel like "senior discounts" are becoming a thing of the past — maybe because people are living longer? Or because it can have a negative connotation, especially because "seniors" are more active and engaged than ever before. I just feel like I don't see as many, as I once did, several years ago.
How do you feel about "senior" discounts? Do you know of any great discounts for seniors around town?
I look forward to our next chat. Remember, there's always a discount. You just need to look for it. :-)