Make a big splash at Water World, without creating huge waves in your summer budget! Plunge into fun with its buy-one-get-one FREE Mid-Day Admission special today, Thursday, June 27. The popular destination is celebrating 40 years of making summer cool with its now 50 watery attractions. There's plenty of space to relax and camp out for the day — perfect fun for the entire family. Plus, as always, parking is FREE — unlike many other attractions. Frugal families can also bring picnic lunches for even more savings.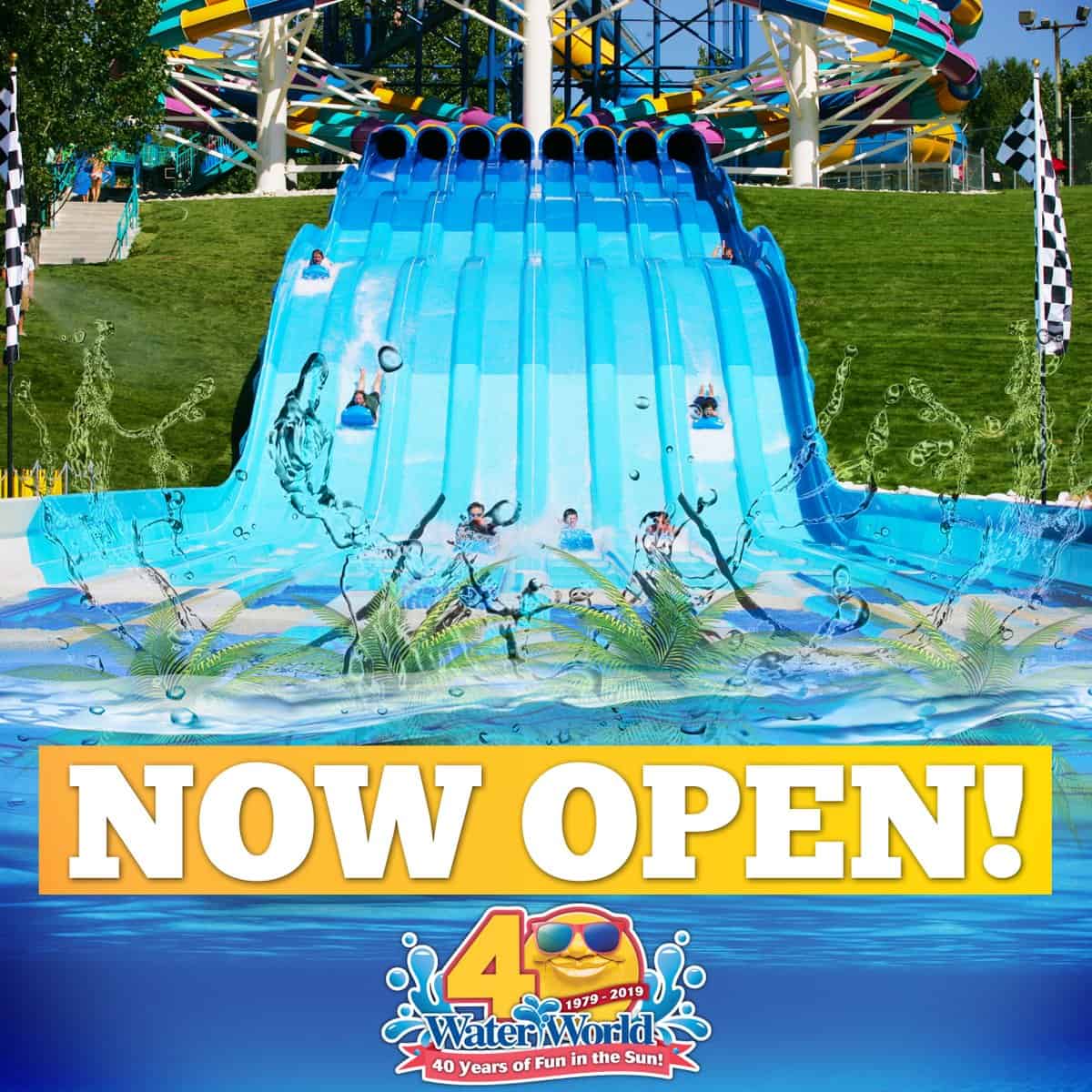 A Mid-Day ticket is only $19.99 and valid for entry anytime after 1:45 p.m.
The park closes at 6 p.m., so, if you get there around 2 p.m., you can enjoy 4 hours of splashin' around at a bargain price.
With the promo discount, you'll only pay $10 per person. (Actually, with the convenience fee and taxes, the final total for two tickets is $22.79.) Grab some water-proof sunscreen and soak up the savings!
How do you get the deal?
First, click here.
Next, select "Pick a Date".
Then, choose June 27.
Add two tickets for Mid-Day Admission.
At checkout, enter promo code ITS90.
Get 2 tickets for the price of 1.
Both tickets must be used today, Thursday, June 27.
The offer is only valid online, not at the gate.
If you can't take advantage of the deal today, there are other ways to save at Water World this summer — click here.